The good news is that one of your favourite social networks is booming, the bad news is that one of your favourite tech companies is not.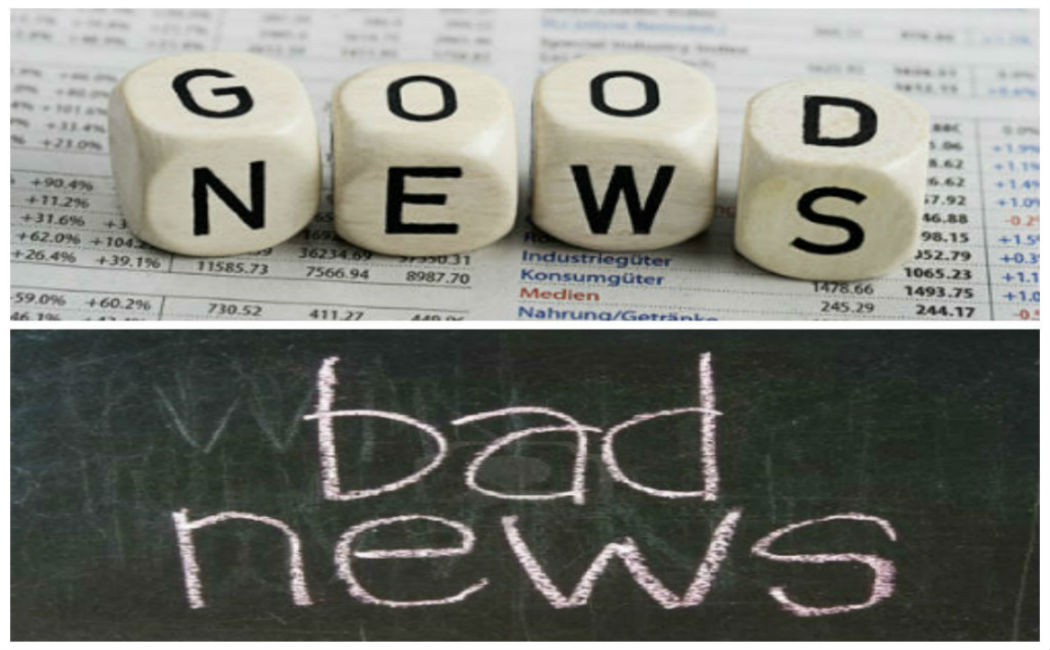 It's been something of a good news, bad news kind of week for a number of major global organisations this week. On one hand, alongside the success of the Big Ideas Summit 2016 (we couldn't resist one last mention…), Facebook is bucking the trend for growth in 2016.
On the other hand, continuing (and very public) supply chain issues, as well as declining sales, put Apple firmly in the bad news column. And outside of the tech industry there was bad news in global manufacturing, as it became clear that lessons don't appear to have been learned in Toyota's supply chain following recent earthquakes in Japan.
Golden Quarter
At a time when other technology companies are beginning to feel the pinch, and slow growth is causing some real concerns, Facebook appears to be bucking the trend with its good news announcement on its first quarter growth.
Q1 of 2016 was the company's strongest single quarter growth since 2014, with an overall revenue increase of 51.9 per cent. Combined with an increase in user activity (it's estimated that two-thirds of Facebook users are on the site or app every day), it served to place Facebook far out in front of its competitors in both the social media, and tech, fields.
The revenue growth has been put down to a marked increase in the sales of mobile advertising on both its original platform, and on Instagram, which it purchased for over $1 billion in 2012.
What's more, there is plenty potential for more good news, as Facebook is yet to release advertising for it's other 2 major platforms – its Messenger service, and Whatsapp. There is also the release of Oculus Rift, the company's virtual reality headset, to be taken into account, although this is unlikely to happen until next year.
'The Fruit' in Decline?
Facebook's good news came as welcome relief for investors and markets, particularly in light of other first quarter announcements from the large technology companies came in under expectations.
Twitter's earnings fell short of Wall Street predictions, with $595 million, compared to an expectation of over $607 million. Bigger problems for Twitter were a less than expected growth in user numbers, hindering the platform's ability to drive advertising revenues.
However, the biggest news (though some might say not as surprising) came with the quarterly announcements from Apple. For the first time in 13 years, Apple reported a fall in quarterly sales, at nearly 13 per cent, to $50.6 billion. The tech giant expects this trend to continue in Q2, with estimated sales falling to around $41 billion.
Apple were not alone in feeling the effects of the slowing Chinese economy, where its sales dropped by more than a quarter. However, there was some good news for Apple fans. CEO Tim Cook told analysts that, "The future of Apple is very bright", with a 20 per cent growth in revenue from Apple Music and App Store areas of the business.
However, many analysts are concerned that, in a market saturated with smartphones, unless the iPhone 7 is a game changer, then this decline could continue. With an announcement, and launch, expected later this year, it seems we will just have to wait and see.
Vulnerable Supply Chains
Technology wasn't the only bad news area this week either. Toyota have come under fire for not learning the lessons of Japanese earthquakes in 2011, with their supply chain again showing severe vulnerability following earthquakes in the country in recent weeks.
Following the events of 2011, Toyota set out to create an "earthquake-proof" supply chain, working with suppliers to create the RESCUE (REinforce Supply Chain Under Emergency) system, aimed at spreading the risk in the event of future natural disasters.
The new supply chain was put to the test in April, and despite early promise, it seems that the same vulnerabilities in the supply chain still exist. The manufacturer shut 26 of its 30 Japanese production facilities in the middle of April, only reopening 5 at the tail end of the month.
With both Honda and Nissan now operating at full capacity, with minimal shutdowns, it seems that Toyota has yet to learn its lesson.
Do you work in the technology industry? What do you make of the latest announcements from Facebook and Apple? We'd love to hear from you – you can get started in the comments section below.
As ever, we've been keeping an eye on all the major headlines just for you…
Congress Votes Yes on Russian Rocket Purchase
US Congress have voted to purchase $540 million worth of Russian rocket engines, despite a ban on trading
The intention of the 2014 procurement ban was to end US reliance on Russian-made RD-180 rocket engines
The US relies on these engines to launch national security satellites into orbit, as the US-built engines are still under development
Critics say the $540 million will be spent by Russian on modernising its military
Read more at Space Daily
Japan Fury at Australia-France Deal
Australia has awarded France the submarine 'deal of the century'

The

 $AUS50bn submarine contract is the largest defence deal in Australian history, but the move has infuriated Japan.
Japan's Mitsubishi Heavy Industries and Kawasaki Heavy Industries submarine had been seen as early favourites for the contract.
In an unusually blunt criticism, Japan's defence minister Gen Nakatani described Australia's decision as "deeply regrettable".
Read more at The Telegraph
Slow Progress on US-EU TTIP
Progress is slow on negotiations for a comprehensive Trans-Atlantic Trade and Investment Partnership, or TTIP, between the EU and the USA
Negotiators said they would push for a comprehensive TTIP before US President Barack Obama leaves office in January.
Among the deepest divides concern Europe's food safety rules that exclude American beef raised with hormones, genetically modified foods and Europe's many local food naming rules.
The deal exclude European demands for greater access to US federal, state and local government procurement, which often carries "buy American" or local content standards.
Read more at Euractive
Gorman Failing Overseas Workers
Australian fashion brand Gorman has come under fire for not doing enough to protect overseas workers in its supply chain
The 2016 fashion report by Baptist World Aid Australia graded Gorman as an 'F' for policies on preventing exploitation of workers in overseas factories
Although the organisation has an ethical compliance statement on its website, fans and wearers of the brand have reacted angrily to the company's alleged lack of action
The company's founder, Lisa Gorman, has now stated that they will be publishing supply chain audit reports on its website in the coming months to help prove transparency
Read more at The Guardian