After months of  fruitless negotiations, Greece stands less than 24 hours away from defaulting on its debt repayment to the IMF.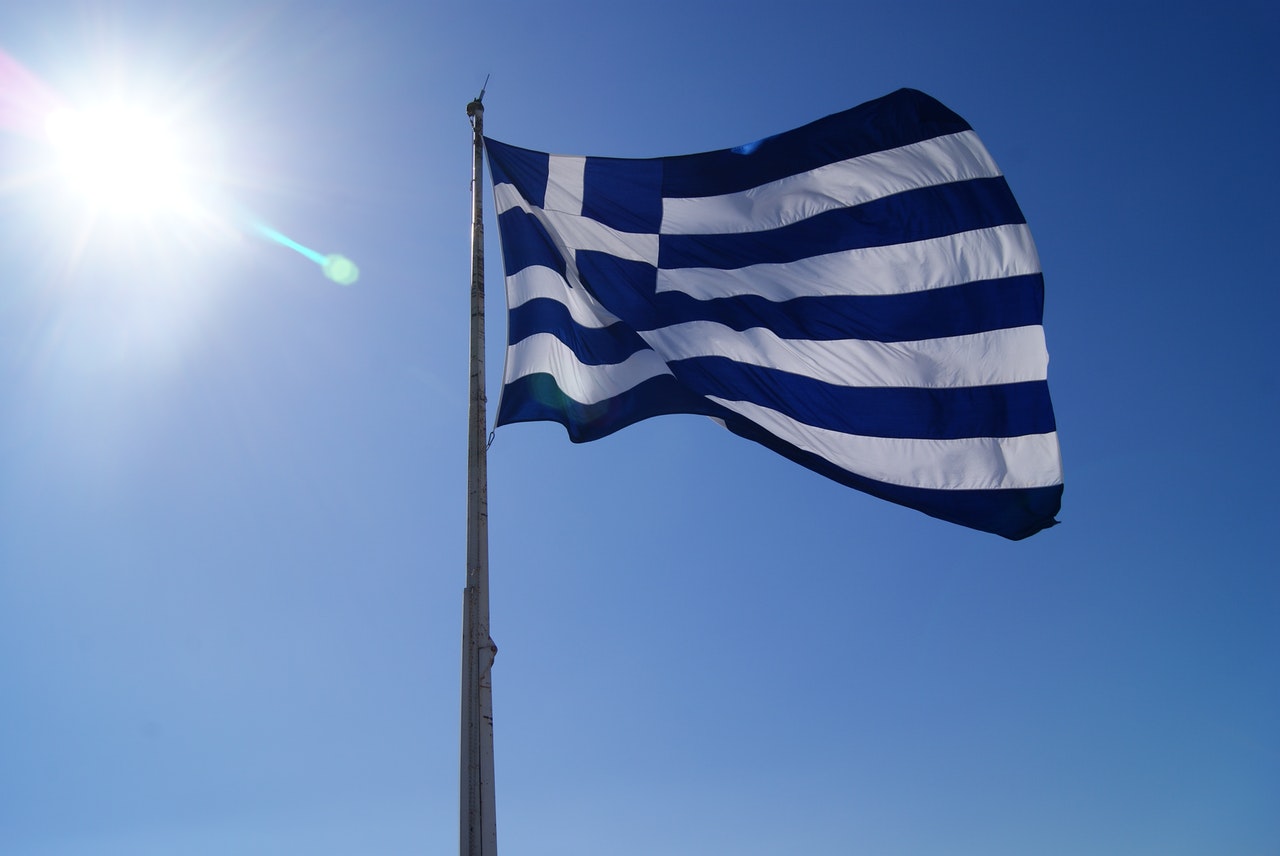 With reports stating that Greece's government is running out of money, announcements that banks will be closed all week and billions withdrawn from the banks by Greeks in the past few weeks, it seems virtually impossible that the country will find the €1.5bn ($1.7bn) that it owes.
Grexit – Yes or No?
A referendum is to be held on the 5th of July in Greece to establish public support or rejection for the IMF's latest deal offer. But, should the Greek public reject the deal, it seems increasingly likely it will signal this first exit by a country from both the Euro and the Eurozone.
With the default and huge financial impact on Greece's own economy, many analysts believe this will also lead to Greece's exit from the Euro – but what impact will this have on businesses and supply chains around Europe?
UK Exports and Business
The UK exported approximately £2.82bn worth of goods and services to Greece in 2013, with figures estimated to be the same for 2014. This only represents 1.2 per cent of UK exports in Europe and places Greece in 37th for UK global exports.
The UK's main export to Greece is pharmaceutical products, with GlaxoSmithKline and AstraZeneca two of the largest exporters. Other organisations such as Marks and Spencer, Dixons Carphone, Vodafone and Unilever all have major operations in Greece.
Vodafone, who acquired a controlling stake in Hellas Online, a broadband and fixed line provider in Greece, see around 2 per cent of overall revenues from Greece. The company risks exposure, but has publicly committed to the market and customers in Greece
Most organisations have kept details of any contingency plans in the event of the 'Grexit', although Dixons Carphone has revealed they have a 'detailed plan', without revealing whether or not they would be pulling out of the market.
There are also worries that continuing difficulties for Greece could have a major impact on UK food and drink exports. Experts believe that UK organisations would be left with a choice of dropping prices to remain competitive, or keeping them high and risking a loss of business.
Impact in the Eurozone
While the loss of business to the Greek economy will probably be covered by the organisations in question, this knock-on effect across the rest of the Eurozone is seen as the key issue. The Eurozone is the UK's single biggest trading partner, with an additional £55bn held in trusts investing in Europe.
However, with the European Central Bank (ECB) putting approximately €60bn (£43bn) per month into the Greek economy through a quantitative easing programme, the overall impact might be limited to a slide in share prices.
Outside of the UK, there are similar concerns for organisations, with high potential impacts to the German shipping industry through lower freight demand and rates and financial impacts to banks in Germany and France (as well as the USA).
Whatever happens, the next fortnight will be pivotal for both the Euro and the Eurozone and the impacts may be wider reaching than many expect.
Are you a procurement or supply chain professional in Greece? What impact are you seeing in your role? We'd love to hear your side of the story, so get in touch with Procurious today.
Meanwhile, here are the other key headlines from the procurement world this week.
Unilever to crowdsource solutions to global sustainability challenges
Unilever has announced plans for a major new online crowdsourcing platform, dubbed Foundry IDEAS, which aims to get customers involved in its efforts to combat environmental and social problems.
The multinational consumer goods giant is to run the platform through its Unilever Foundry innovation initiative and will invite people to share their solutions to a range of 'grand challenges', such as climate change.
The project is designed to help speed up the delivery of the company's Sustainable Living Plan, which was first launched in 2010 and aims to halve the environmental impact of its products, as well as improve the health, wellbeing and livelihoods of people across the world, by 2020.
The first of the initiative's 'grand challenges' will ask people to present their ideas to combat issues relating to sanitation, hygiene and nutrition. The best proposed solutions may be piloted and implemented, while one-on-one mentoring will be offered to companies or organisations coming forward with viable proposals.
Unilever has already made significant strides towards reducing its carbon footprint in recent years, having reached its million tonnes saved milestone earlier this year thanks to a wide range of renewable energy and energy efficiency projects, including a recent programme to use waste materials from the production of Marmite and Flora to generate low-carbon energy.
Read more at Business Green
Food supply chain needs protection in Calais crisis
Food manufacturers should protect their supply chains from the "warzone" created by the strike action and illegal migrant crisis unfolding at the port of Calais, warns a leading risk management consultant.
Queuing lorries and cars ran the gauntlet of hundreds of illegal migrants, as they strove to board vehicles bound for Britain. The migrants sought to take advantage of disruption at the port caused by striking French ferry officials.
The chaotic scenes at the port – described by one driver as being like a "warzone" – underlined the need for planning, said risk consultancy firm Aon Risk Solutions. "These events have highlighted a genuine need for scenario planning," said its head of business continuity practice Vince West.
"While it is unlikely businesses can negate the entire impact of that type of event, arrangements on shipping, contractual protections and flexible commercial relationships with hauliers can be the difference between a bottleneck causing asphyxia [to a food manufacturing business] or allowing your company to breathe easy." Strike action was one of the most "singularly uninsurable perils" and is excluded on most insurance policies, Vince added.
"With memories still fresh of French truckers blockading motorways on both sides of the English Channel in 1997 and 2002, the potential for distribution to come to a standstill is real." Capacity can quickly become exhausted when there are few alternative freighting options. Some manufacturers in markets, such as electronics, have switched to air freight, but, for many businesses the costs are prohibitive, he said.
Read more at Food Manufacture
Zambia adopts e-procurement system to curb corruption
Zambia has joined the growing list of countries in Africa that are adopting electronic procurement systems in an effort to curb rampant corruption in bidding for public contracts, especially in the telecom and construction sectors.
Kenya was the first country in Africa to implement an automated, end-to-end procurement and payment system in an attempt to enhance transparency, accountability and fairness.
The World Bank, a major funder of telecom and construction projects in Africa, is providing financial and technical support for e-procurement initiatives in several African countries including Zimbabwe, Nigeria, Mauritius, Cameroon, Uganda and now, Zambia.
Zambia and Kenya have recently been forced to cancel telecom tenders worth millions of dollar because of corruption in the manner in which senior government officials awarded contracts to suppliers. The central problem is that government officials take kickbacks from vendors to award contracts and inflate project costs.
Zambia Public Procurement Authority (ZPPA) Director General Chibelushi Musongole said the country's e-procurement system will reduce malpractice and improve efficiency in monitoring bids and contracts. Interested bidders, Musongole said, will be able to submit their offers from anywhere in the world through the ZPPA website. Bidders will have automated compliance validation during bid submissions.
Read more on PC Advisor
Healthcare Supply Chain Transparency May Save Billions in Waste
Steve Kiewiet, Vice President of Supply Chain Operations at BJC HealthCare, spoke withRevCycleIntelligence.com to provide an expert overview of the current state of healthcare supply chain and its greater implications on revenue cycle.
Steve commented the healthcare supply chain industry is currently not at the same level as many other industries in terms of efficiency, collaboration, transparency, and connections. "We have a lot of ground to cover to make the changes necessary to live in the new healthcare economy growing out of healthcare reform and the Affordable Care Act."
To help cover more ground, Steve says the healthcare supply chain must focus on end-to-end visibility. Supply manufacturers are disciplined in their supply chain efficiency as raw materials progress towards finished goods. However, once a finished good is produced, "from that point up until it's used for a patient, we haven't focused on efficient tracking like we need to," he explains.
"Due to vertical internal structures, supplies and supply data historically have been siloed and firewalled so that information important for efficient business operations is fragmented. We end up spending billions of dollars of inventory within these various silos because we live in a world where you can never run out of anything ever, in the interest of what is best for the patient."
Read more at RevCycle Intelligence
And Finally, Take Part in Social Media in Procurement Survey
Social media is everywhere in the 21st century, with customers and companies using it to communicate, share ideas, seek for information, build brand images or sell products.
The importance of developing, managing and maintaining business networks is, next to other tasks, seen as a key task for procurement, but the use of public social networks for work (and not for private reasons) is rarely researched.
This study, by Maastricht University, aims tries to analyse two concepts related to social media – how does social media use at work affect a procurement professional's performance and why some managers are using social media for work in procurement intensively and others not.
The results of the survey could open up some interesting areas of research into the use of social media across procurement and how professionals can leverage and benefit from its use.
Read more and take the survey here