The Scottish Independence Referendum was a thrilling time, one I'm glad to have been part of, but now it's over, what is the real impact of Better Together for UK Public Procurement?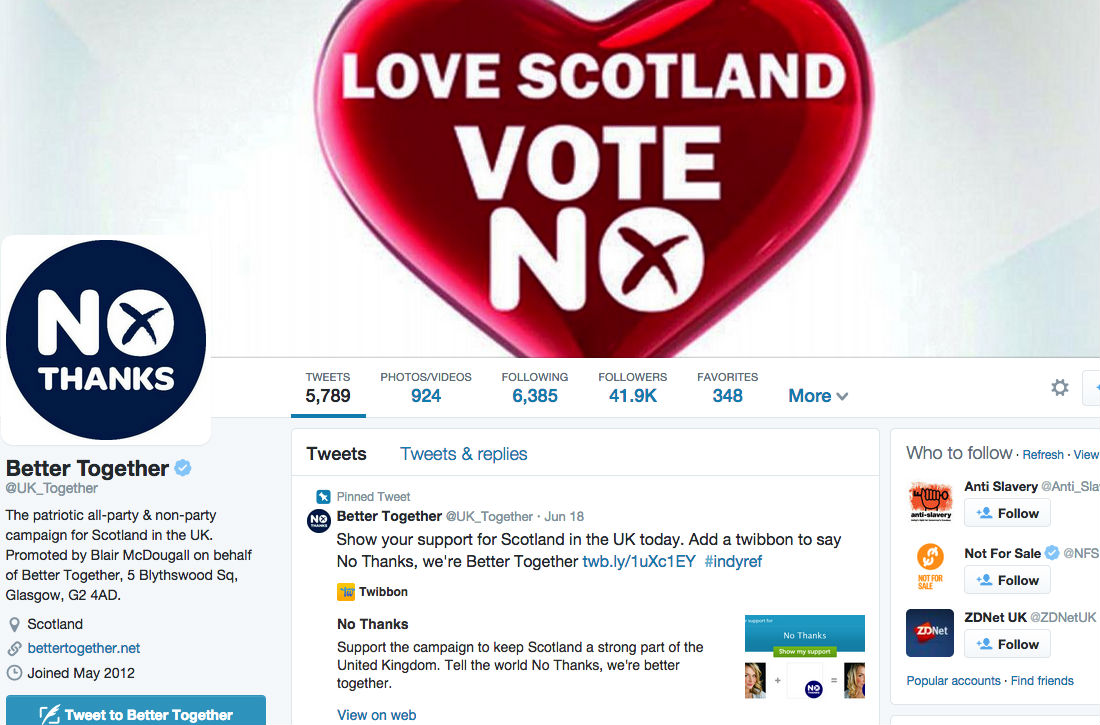 I believe that we are facing exciting times ahead and that we now have an amazing opportunity to create something special, something lasting and something that will have a real impact on the communities we serve.
Let's push things to the next level
It's time for our collaborative buying organisations to push things up a gear.  At a UK level the public sector spends over £45bn on goods, services and works.  Crown Commercial Services chairman Bill Crowthers is quite right when he says that "we need to make the most of this extraordinary buying power."
How CCS, Scotland Excel and other collaborative buying organisations engage with their customers, the public bodies the length and breadth of the UK, will be crucial as we move into the next generation of public contracts.
We need agreements which serve not only London but Lerwick, not just Belfast but Bangor.  Our collaborative partners must deliver agreements and contracts that will reduce the overall cost to the whole public purse.
Savings not just for the strong and influential public bodies with huge amounts of spend but for the smaller less centrally located bodies too.  All for one and one for all!
It's time for innovation, imagination and change
Let's use this next period to encourage innovation amongst our suppliers, particularly those who are UK based small and medium enterprises.
Let's use imaginative contract strategies, structured contract management and true and deep supplier engagement.
Let's make access to public contract opportunities easy.
If we really are better together then let's have a single gateway where all public contracts for the UK are advertised.
Think how refreshingly simple it would be if you're a British supplier, particularly a small one looking to grow, if you knew about every single contract opportunity for your commodity in the UK as soon as it was advertised.  So let's build on the success of portals like Public Contracts Scotland to create something bigger and better that covers the whole of the UK.
Let's take the impetus given to us by the new EU directives and drive this SME agenda forward!
Community benefit clauses that benefit all
We need to seize the opportunities to make public procurement a force for good in the wider community and economy.  We can use community benefit clauses to not only deliver apprenticeships and work placements, but also to promote improved engagement with and services for communities.
How about donating the power of a community benefit clause in your construction project to another area if you can't sustain any more apprenticeships at the moment where you are?  Why not put it in your contract but target it for a related geographic area where there is a demonstrable need?
Now that would be Team UK working better together wouldn't it?
There is powerful information in the data – we just need to use it!
We have access to big data on spending across our organisations, across our sectors, across our countries, across the UK.
It's time to inspire our IT suppliers to give us integrated solutions which join up purchasing systems to general ledgers to contract registers to national procurement information hubs.  It's no longer acceptable for us all to say we don't have the data; that we just don't know.
Just imagine what we could do with all that knowledge about our spend and contracts if we can actually get our hands on it?
The future for public procurement is exciting
So as we head towards a place where decision-making could become more local, the potential for public procurement to excel has never been greater.
We can deliver even more savings and value by joining up behind the scenes and working together whenever we can.  This won't be by implementing a one size, or organisation, fits all approach.  It will only be by adopting a federalist approach that recognises procurement teams operating at local, sectoral and national levels all have their roles to play in this exciting next stage.
Only then we truly be better together.