Want to make more of an impact on the Procurious network? We've compiled a handy checklist to help you make the most out of our online community.
So if you've ever caught yourself asking "How do I…?" Read on for our Procurious tips.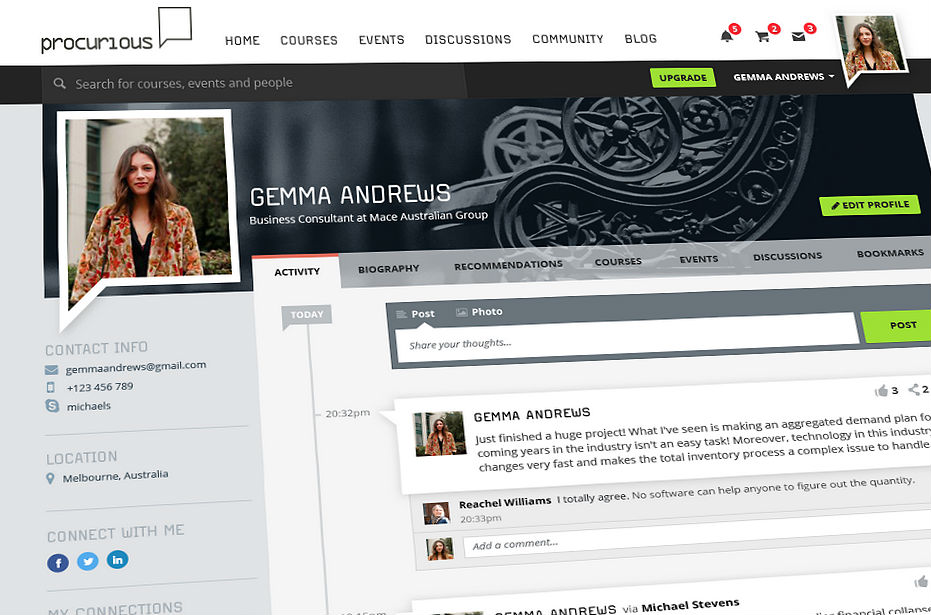 Procurious is a place to share your knowledge, grow your network, learn from your peers and make meaningful connections. Surprisingly enough, one of the easiest ways to do this is by adding a picture to your profile. Learn how.
How to complete your Procurious profile
Nobody likes to leave a job half-done… This also rings true on Procurious where profiles are sometimes being left incomplete.
Do it now.
How to grow your network and invite people
Whether it be inviting people using the 'Build your network' tool, LinkedIn, or personalised email link – you'll be expanding your Procurious network in next to no time. Get building.
How to choose which updates you see
Procurious provides you with a choice of viewing modes; choose to view updates from the 'Whole Network' or 'My Network'. Make a decision.
How to add a question on the  Discussions page
The 'Discussions' area on Procurious is buzzing with inquisitive minds. Go ahead and ask the community! Riddle me this.
Procurious isn't just a place to network – you can delve into our learning resources and teach yourself a thing or two in the process. We offer both free and paid learning materials, take a look.
How to tag Procurious members in your status and posts
You're probably already familiar with tagging from using it on the likes of Facebook and LinkedIn… Well here's how to use tags on Procurious. See how.
How to add additional email addresses to your Procurious account
Signing-up to Procurious to grow your professional network is all well and good, but what happens when you change your contact details, land a new role, or leave a company? Find out how.
Our Events page contains both upcoming and past engagements. Here you'll find essential info like the programme, speakers, fee, and other Procurious members who might be thinking of attending. Get your diary in order.
How to use Procurious on your smartphone or tablet
If you're just visiting Procurious via your PC, laptop, or Mac, you're missing out… Discover how to go mobile.
How to subscribe to the latest procurement and supply chain news
We want to make Procurious part of your daily online routine, so we've added a curated 'News' service . Get your daily news fix.
For more tips and tricks check out our expanded Frequently Asked Questions page.