What can we learn about leadership from the rugby field? A lot, it seems…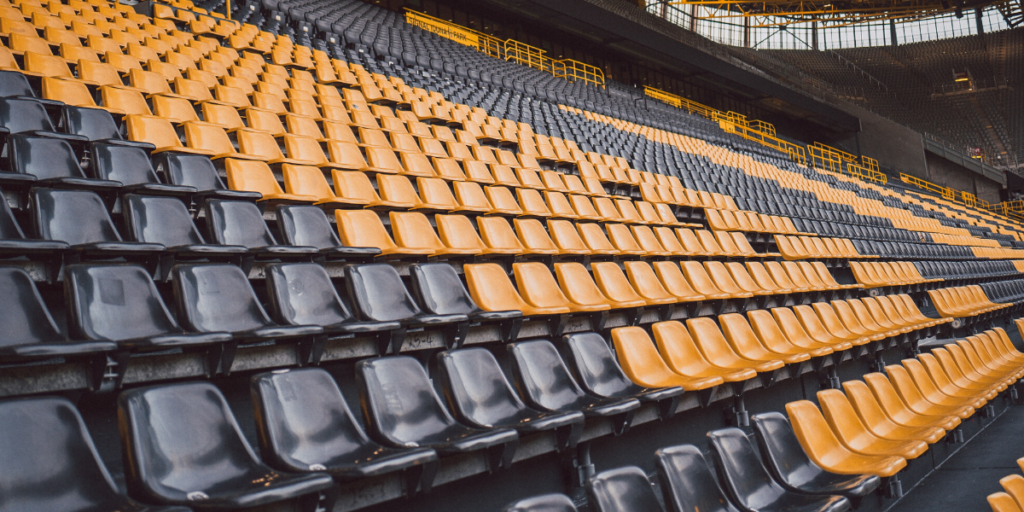 ---
Have you ever headed into a supplier negotiation and joked you're 'going out into battle'? Ever finished a successful project, and said 'you're kicking goals'?
There are few physical similarities between our procurement desk jobs and the rugby field. But the way we lead our teams should be exactly the same, says Sir Clive Woodward, former coach of the England rugby team and keynote speaker at Procurious's Big Ideas Summit.
Woodward, who coached the England side to its historic 2003 World Cup victory, believes that sport and business has more in common than we think.
'There's no difference between sport and business,' he asserts. 'In both, you need to create champion individuals and a successful culture.'
And if anyone would know, it would be Sir Clive.
Not only is he one of the world's most revered rugby coaches, he's also had a successful career in business.
Prior to coaching, he worked for nearly two decades at Xerox in various leadership positions, as well as managing his own leasing company. Now, one of the things that he does is run a software company that helps leaders – in business and in sport – build culture-critical skills at scale.
For Sir Clive, creating a winning culture might come easily. But, as anyone who's recently led a team will know, achieving 'success' in this age of mass transformations, technological change and unstable environments can be quite a challenge.
To help, Clive has 5 'big ideas' he uses to help leaders and teams achieve big things.
1. It starts with respect
Winning and maintaining respect, according to Sir Clive, is one of business's greatest challenges. Yet at the same time it's a great opportunity.
Sir Clive says that contrary to popular opinion, respect isn't won simply by attaining a certain job title: 'You don't get respect simply because you're the leader. Just because I'm the head coach or the chief executive doesn't mean people are going to respect me.'
Instead, Sir Clive says that we all need to focus on the quality of our actions.
This is particularly important for high performers, who are always striving for better: 'You get respect because of what you do and by the quality of your actions over a sustained period of time.'
2. Talent and egos
On talent in general, Sir Clive thinks that it's definitely a leader's job to try and hire the most talented people.
But what managers need to realise, he says, is that sometimes the most talented people aren't the easiest people to work with:
'Everyone's different, you can have mavericks, egos. There's no simple way of doing it – if you employ the most talented people, sometimes they're not the easiest people.'
But, he reminds leaders, this is part of the job that while not easy can still be managed:
'As a manager, it's my job to work with them [talented people, even if they aren't easy]. The best way to manage them is on a one-on-one basis, explaining to them the philosophy and that we need them to be totally part of that process and that we're trying to make them better at what they do.
'I've not met anyone talented who doesn't want to get better.'
3. Teachability
While talented people may (or may not) be easy to work with, they do need to be teachable, says Woodward.
He says that an individual's willingness to learn is critical when it comes to building winning teams: 'The ability to accumulate knowledge around their role gives people an awareness of what they need to do to continually improve on what they already have.'
Knowledge, though, is not simply academic learning, Woodward asserts. It's much more than that: 'Knowledge is a passion for seeking any kind of self-development. It's not simply collecting diplomas.'
4. 100 things, 1% better
To create a winning procurement team, you need talented, teachable people. But their talent is only a baseline – says Sir Clive.
And you need to be constantly improving them to improve performance. Contrary to popular belief, this 'improvement' need not involve seismic shifts in any particular area.
Woodward says that you're better off focusing on micro-improvements in a number of different areas: 'Building on several areas in a small way frequently yields dramatically better outcomes. If you go into every aspect of what you do and break it down and improve those things by 1%, it all adds up.'
This philosophy has worked particularly well for Sir Clive in rugby: 'In rugby, we understand all the parameters – we break it down into as much detail as possible and try and do every bit of it slightly better than anyone else.'
And, as in rugby, in business you can't simply improve and then stop.
Constant performance improvement needs to become part of your culture: 'You have to always be [improving] and just because you've improved something one day doesn't mean you can't improve it the next. It has to be the ethos of everybody.
'Everybody in that team has the obligation, if they think we can do something better, they need to hold their hand up and say it.'
5. Innovation can come from anywhere
Procurement teams are increasingly expected to be innovative. But who is responsible for that innovation?
Everyone, according to Sir Clive, even people outside procurement, as they may bring different perspectives: '[When you're looking for new ideas], it's important to canvas the input of independent third parties in order to pool as much knowledge and ideas as possible.
'These ideas can come from anywhere, not just leaders. Using other people you like and respect and [who] are bright enough to look in can give you amazing new thoughts and ideas.'
As appealing as this sounds, Woodward does concede that it can be challenging within organisations, although ultimately necessary:
'[Introducing new ideas] can be potentially troublesome, particularly when there is an already entrenched way of doing things.
'There's no easy answer to that, there's no magic fix. The only easy answer is to sit down, explain to your team, even in one-on-ones and then empower them to get involved.'
Sir Clive Woodward is the keynote speaker at the Procurious Big Ideas Summit in London, due to be held on 11 March 2020. Tickets are sold out, but you can secure a digital delegate ticket here (free for a limited time).