Here at Procurious we like to keep you informed, that's why alongside network invites (and website notifications) you'll also receive a selection of email newsletters designed to help you get the most from the site.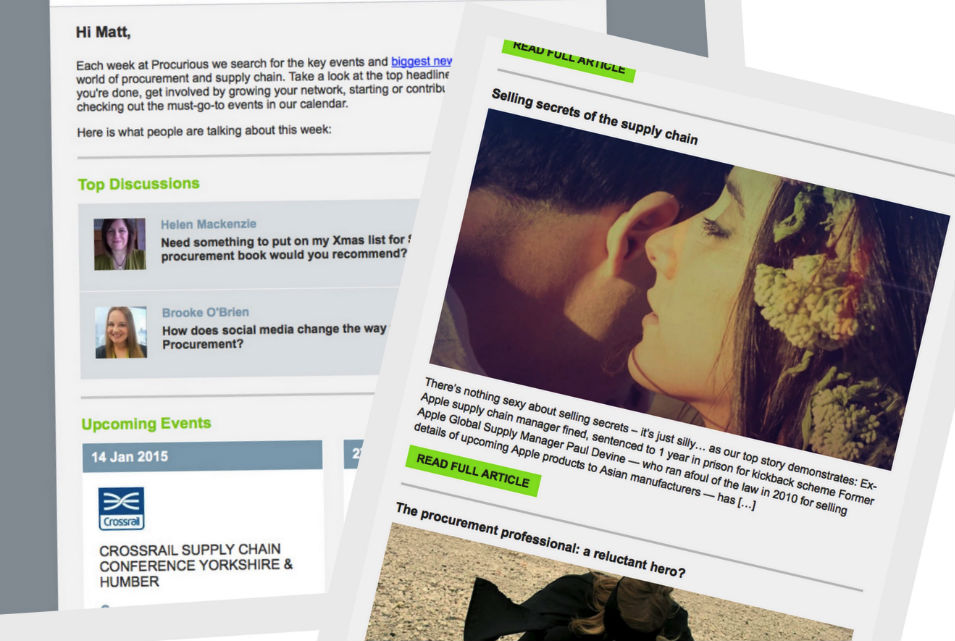 You'll already receive the weekly 'Best of the blog' newsletter. Here we highlight three of our biggest articles from the past week – great if you took a few days off Procurious and you need to catch-up.
Remember, you receive all our newsletters by default – there's no action required on your part. If you don't think you're getting them, try looking in your junk folder. Add us to your address book to ensure safe delivery next time.
Hey Procurious member – you've got new mail!
Eagle-eyed members might have noticed a new addition to the newsletter family.
Our news, views and commentary mail provides members with the latest happenings on Procurious – every week we'll lead with our take on a topical issue in the news. Elsewhere you'll find a recap of the top discussions, details of upcoming events, something from the blog, and suggestions for members to add to your network.
How to manage your email notifications
We hope you enjoy receiving and divulging our weekly Procurious newsletters. But if you want to limit the amount of mail you see from us it's easy to update your email preferences.
How? Locate a Procurious newsletter in your inbox and scroll to the very bottom of the mail. Here you'll find links to 'Unsubscribe', 'Manage your email notifications', or 'Forward to a friend'.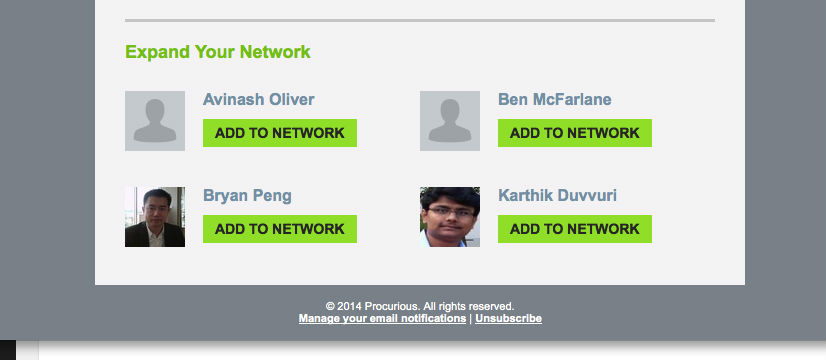 Obviously we'd love you to keep receiving stuff from us, but if you're finding yourself buried under a deluge of email then we'll understand (begrudgingly).