What would it be?
The 'Discussions' area on Procurious is buzzing with inquisitive minds. So if you could ask just one question to your fellow members, what would it be?
Struggling? Here's some inspiration:
Lisa Malone asks – 'Which are the biggest Procurement teams in the UK and Europe?'

Alexandra Goffey wants to know – 'Do you negotiate KPIs into contracts pre or post award?'
While Jack Slade poses – 'What's your favourite buying story?'
You can even consult the Procurious community for help with your studies – just like Alejandro Santos. Go and give him some love!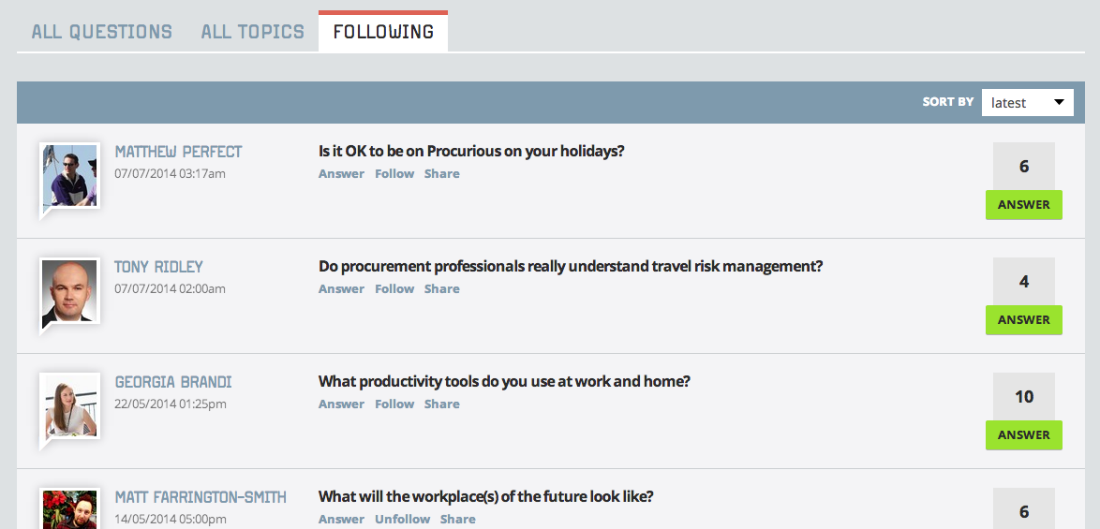 Where can I find it?
Discussions is one of the tabs on the Procurious navigation bar. Alternatively, you can catch a preview of the latest posts from your 'Community' page – just scroll halfway down and it'll be on the right.
Getting to know the Discussions page
The Discussions default view will list all questions by date asked. You can alter this by using the 'Sort by' drop-down menu.
Want to hone in on a certain topic? You can also specify which questions you see by selecting a topic in the 'Show questions in…' menu.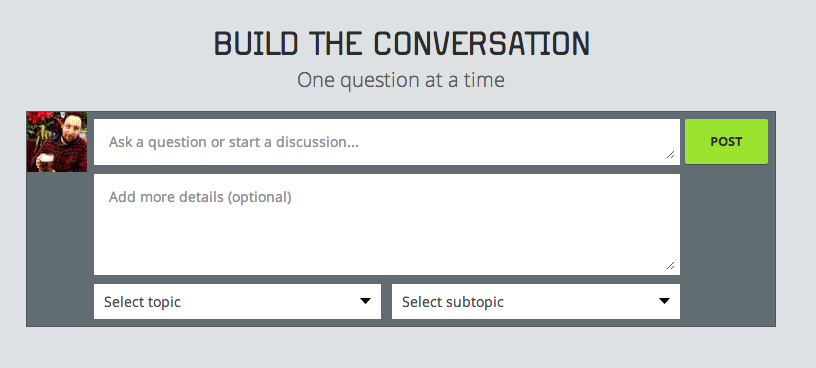 To pose a question, just start tapping away in this long box. Yes, that one right there.
Don't worry about the 'Add more details' field, this is entirely optional. But you'll be prompted to select a topic/subtopic for categorising purposes.
When done, just hit the green button to 'Post'.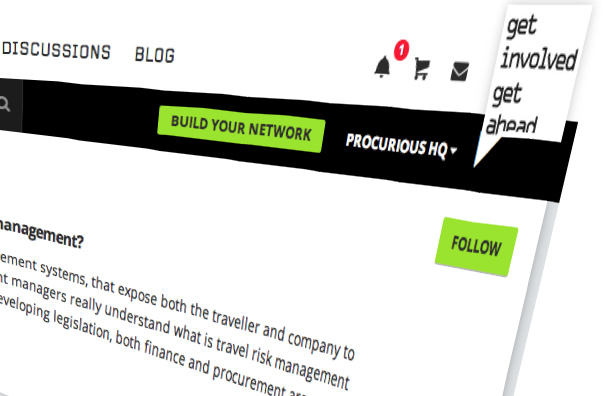 If you're wanting to keep track of more than a few different questions, click the 'Follow' button found on the question's page.
You can view your specially-curated collection by selecting the 'Following' tab on the main Discussions page.
That's as hard as it gets… Very soon you'll be firing off answers and coming up with thoughtful head scratchers like the best of them!
Sharing your discussion
Once you've submitted your question, you could always just sit back and wait for the Procurious community to reply… But why not share your discussion with your contacts, or even further afield on social media?

To share a Procurious discussion: click the 'Share' command, and select from Facebook, Twitter, LinkedIn, or Google+.