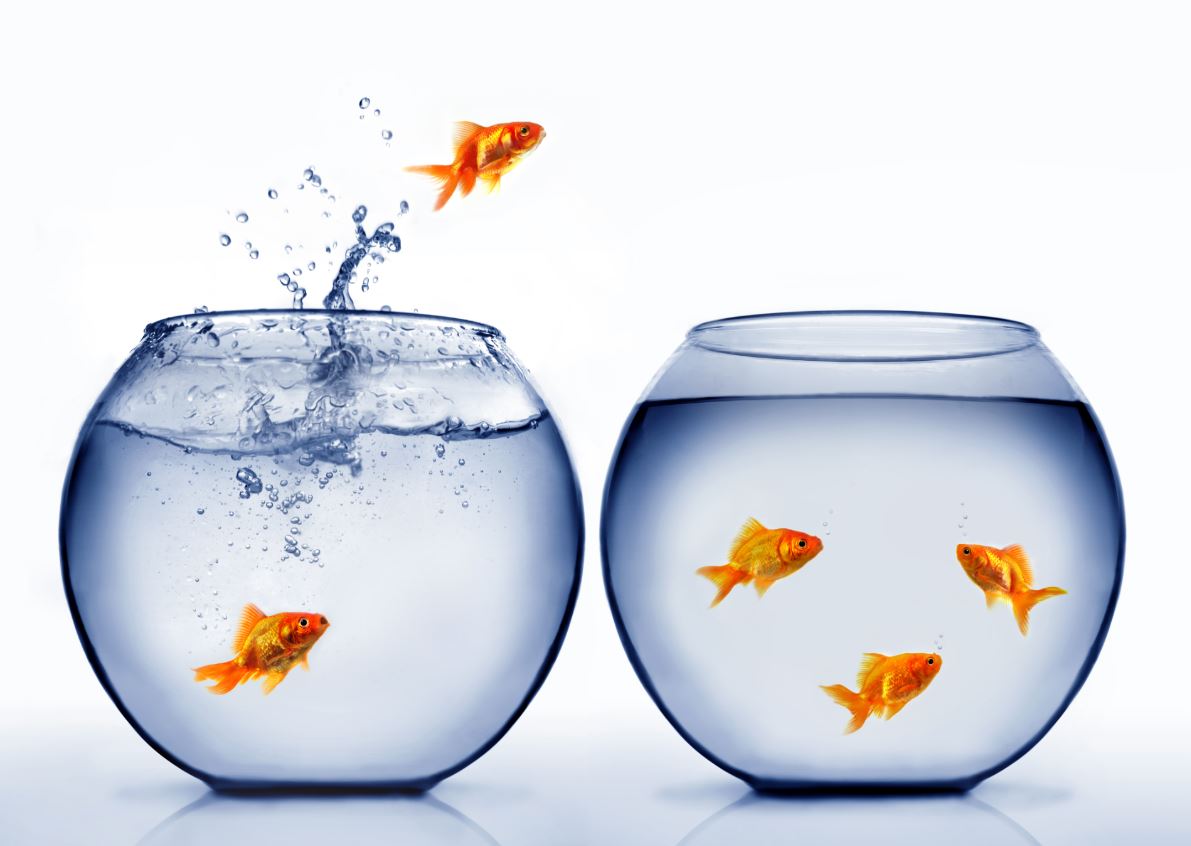 If there is one comment at conferences that kills me it's the old "we work in siloed organisations" argument. How many times have we heard this? Your boss, conference speakers, the pages of the Harvard Business Review and countless business 'self help' books have discussed and debated this phrase ad nauseum.
To be honest, I'm over it. Someone mentions silos, everyone agrees they are bad, then, in the same gasp of breath, we move back into talking about how we can strengthen procurement's image within the business (often at the expense of another function) or we start a debate over which metrics best represent our existence as a function and the silos we just outlined as problematic are further reinforced.
Hopefully procurement will be gone in 2030
My cynicism aside, I did hear something at the Procurious Big Ideas Summit last week that gave me some hope. When asked about where he thought procurement would be in 2030, Chris Lynch, the CFO of Rio Tinto said… Gone (as in it will no longer exist). The crowd of largely procurement professionals raised a collective eyebrow.
Chris went on to highlight that functions (or silos as we so often refer to them as) are not necessarily be the ideal way to drive change and innovation in an organisation (particularly one as large as Rio Tinto). He even went so far as to suggest that large organisation may even stifle innovation and stressed the need for intrapenuers to break down these barriers.
Chris's comments, along with a few other sound bites I took away from the day got me thinking about traditional organisational structures and how unproductive they are.
It's not about delivering procurement value. It's about getting stuff done
We've all had that feeling at work when know something could be done better, a process improved, a step removed, whatever it may be. But more often than not, internal bureaucracy and politics end up shutting these ideas down before they ever get legs.
Our current organisational structures require workers with improvement ideas to first speak to their manager (who is normally busy with myriad other tasks) about the problem. Once the manager is convinced it's a good idea, we proceed up the chain to achieve the required consensus. This process is slow, time consuming and ultimately disengaging, it's easier just to let the idea die than to jump through the requisite hoops.
The ideas that actually make it through this arduous process are not necessarily the best business ideas either. They tend to be the best procurement/<insert function here> ideas. Our consensus gathering and approval processes mean that ideas are reviewed and processed through a procurement lens. We ask ourselves 'will this initiative be good for the procurement function?' (or more cynically, will this initiative help me achieve my KPIs) rather than 'are we fixing something that IS broken or are we developing a revolutionary new idea?'
How often have good business ideas been stifled because it's "not within procurement's remit" or "this is going to shake the boat with the finance team"?
I've been going to procurement conferences for more than a decade now and I've heard the endless argument about how everyone forgets about procurement's value and how no one understands how good we can be. But are we creating a rod for our own back? When will procurement stop solving 'procurement problems' and start getting stuff done?
Who cares where good ideas come from?
Chris Lynch's insights hint that there is hope in this sphere, he said, he doesn't care where good ideas come from, procurement, finance, operations, who cares? A good idea is a good idea and we should act on good ideas.
Perhaps a flatter organisation structure (not dissimilar to what we're seeing in the tech and start-up space) is the answer.
To me, a flatter functionless business (or least a business with less functional hierarchy) could empower staff by giving them more autonomy to act decisively. Autonomy to act spreads leadership throughout the business and removes the culture of protecting your (or procurement's) patch from a business.
We need to remember we ARE working towards company goals, not procurement goals and ultimately the way we serve our customers, not our bosses, is the mark of a strong business. Maybe cross-functional teams are the answer today but, in support of Chris Lynch's idea, I'd like to hope that no-functional teams are not too far off.