In some sectors – like advertising, marketing, PR and media – three in ten firms admit they have ghosted applicants.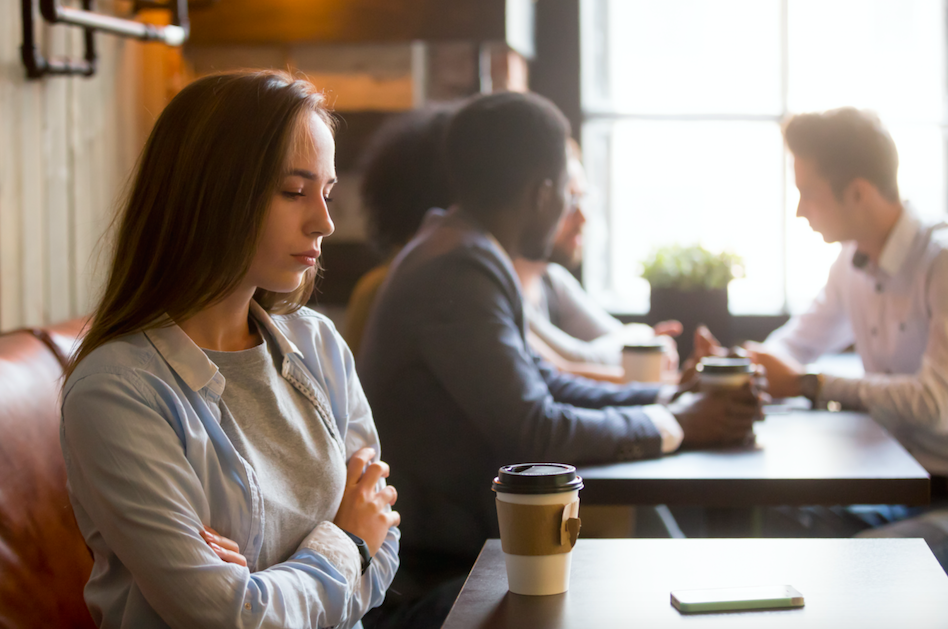 You've spent forever trying to find your perfect match. Then, while searching online you spot "The one". They seem to tick every box… you connect, it seems like destiny and you are really excited when they want to get to know you. In your imagination, you are thinking of a making a serious commitment (perhaps lasting years) as you start to visualise a new, happier future. Things are really looking up.
Then…nothing! Out of the blue they stop replying to your emails and don't return your calls. You wonder what you did wrong.
You've been ghosted.
If this sounds like a dating experience from hell, think again.
This is increasingly what it's like to be a jobseeker.
In some sectors – like advertising, marketing, PR and media – three in ten firms admit they have ghosted applicants.
For some bemused candidates, the ghosting can come even after a "successful" interview when they've shaken hands with the boss and been told "you'd fit right in here". After assuming they've got the job, they then hear nothing, ever again. If this is the case, you've probably dodged a bullet. Who would want to work for a firm like that?
Are you just as bad?
However, skills shortages mean the tables have turned, with employers and recruitment firms desperate to find the right talent.
As a result, it is increasingly the candidate that's doing the ghosting according to a survey by education and training specialist TheKnowledgeAcademy.com.
One in four applicants in the business, finance and the legal spheres have admitted to ghosting a company during the job searching process. Ouch! Come on… this is your personal brand we are talking about. At least, do the recruiter the courtesy of saying "Thanks, but no thanks".
Cat and kittenfishing is rife too
However, ghosting is not the only dating misdemeanour that is now rife in recruitment.
Kittenfishing (a bit like catfishing) is the most common HR practice according to research commissioned by JamieAi, an HR tech start-up.
Three in ten job seekers have fallen victim to hype – the practice of making a job seem a "bit" better than it really is just to grab the candidate's interest.
Catfishing – where the job is described as being "far" better that it actually is – to the point where it does not match reality, was also experienced by nearly three in ten job seekers.
If you have ever been on a date where the person you met is nothing like their description, you will know how disappointing this can be as well as a total waste of your time.
However, with a job, you may only find out once you start.
Players and rostering trip you up
Rostering is a problem for one in four with a quarter of candidates finding they are waiting for ages for a yes or a no, because they are actually the second-choice candidate. This is a bit like waiting and waiting to find out if you are going to meet on a Friday night because your date is hoping for someone "better" to come along.
Sadly, players are also rife – promising you that you are the lead candidate while also saying the same thing to several others. Don't fall for their patter. Wait until you have signed your employment contract before handing in your notice, or you could find you are left with no job instead of a new job.
Get savvy to protect yourself
It's relatively easy to protect yourself from these practices.
Don't take it personally: If you are aware that jobs are oversold, recruiters may never return your calls, your CV will be lost in the ether and even after an interview you might get ghosted, you should just put this down to experience. Don't let it knock your confidence. If an employer cannot be bothered to reply, then they are not the sort of firm you should want to work for.
Do your homework: Websites like Glassdoor.co.uk let you check how the employer is rated by their employees. If the firm has a reputation for not acknowledging CVs or providing feedback after interviews, you will know that it's not you that's the problem.
Don't give up: Find out the name of the hiring manager, and send an email direct to them or even better connect to them on sites like LinkedIn. Often, firms are inundated with applications and they may have found a suitable candidate before your CV even landed in their inbox. However, if you really like the company, there is no harm in letting them know you would still love to work there.
Double check your application: There may be a reason why they have ghosted you. Perhaps you did not put the job reference number or correct title on your application? Or did you forget to cover all the "must haves" on your CV? Often applications are screened electronically and if you haven't included the key words your CV may have been rejected before a human even set eyes on it. To pass the application tracking system software test, use the job spec as a guide and include the EXACT words used. Also. double check the instructions – if the request was for a pdf of your CV not a word document, you might have been rejected for failing to do as asked.
Finally don't be tempted to get revenge
If you are fed up with being catfished or ghosted, you may think that as these practices now seem to be acceptable, there is no problem if you do the same.
However, it could backfire. If you ghost recruiters or become a player and keep various firms interested as a back-up plan, you might get away with it….or you could find that the people you have treated badly, then move to another firm and remember you as the candidate from hell. Remember, it's a small world and social media makes it even smaller.
Catfishing is also dangerous. If you exaggerate your skills, you might not pass your probationary period and you will be left without a job, and without a good reference. Remember, firms are struggling to recruit … if you'd been honest and said you were prepared to learn, you might have got the job anyway, without having to lie.