A new year means the start of many new ideas and we have something just for you that'll get the brain cells firing!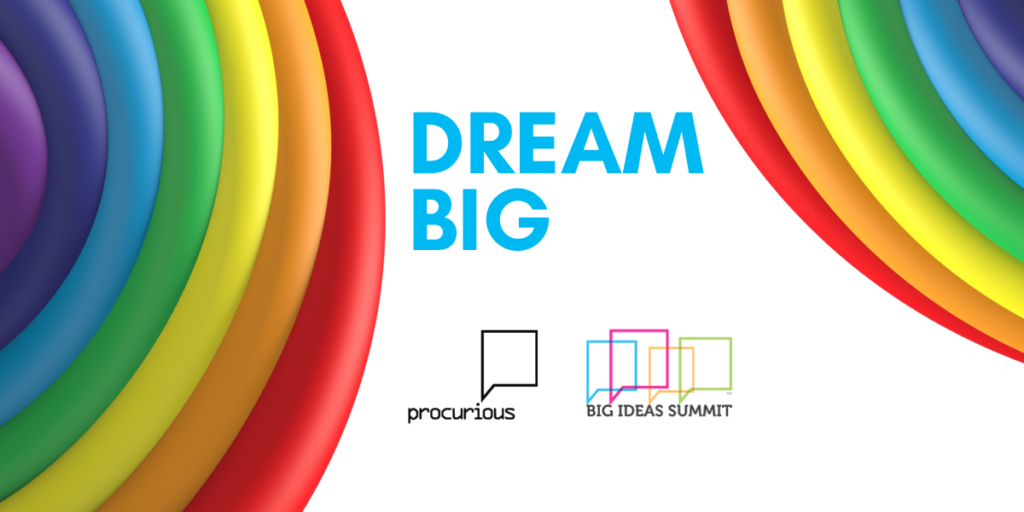 Our flagship event – Big Ideas Summit – is happening on Wednesday 11 March in London and we'd love your brain to be part of it as a digital delegate.
Hear from Sir Clive Woodward, former coach of the England rugby team and keynote speaker at the summit explain why talent isn't enough and what he learnt about finding joy at work from a dentist.
Check out this great interview with him on what makes a great leader and the traits of English rugby captains.
Or perhaps it's Professor Omera Khan you're interested in hearing from as she dives into the death of the Triple Bottom Line framework and the new kid on the block that's taken its place.
Check out her thought-provoking piece published on Procurious last week – Can we use the disruptive model pioneered by Amazon, Uber and Airbnb in the struggle against climate change?
And if that isn't enough to entice you to watch along, we'll leave the final words to those from some past events.
Big Ideas Sydney 2018 – Live from the sidelines
Question: What does it take to be an influencer in an organisation?
Big Ideas Chicago 2019
Question: What's the most exciting social or environmental change you've been able to drive in your career?

Have we enticed you enough already?
If you're ready to hear Woodward's electrifying keynote speech plus much more then register here now.
The let us do the leg work while you gather intel and new ways of thinking to drive your business forward this year.
Make 2020 the year of the new idea. We are.
Big Ideas Is brought to you by Procurious – Do you work in procurement or supply chain? Join 37,000 + procurement and supply chain professionals at Procurious today, and receive free access to the latest industry news, information, training, events and much more.