Are you struggling to lead or motivate your team through difficult times and under extreme pressure? We've got some top advice from someone who knows a thing or two about making decisions in extreme conditions…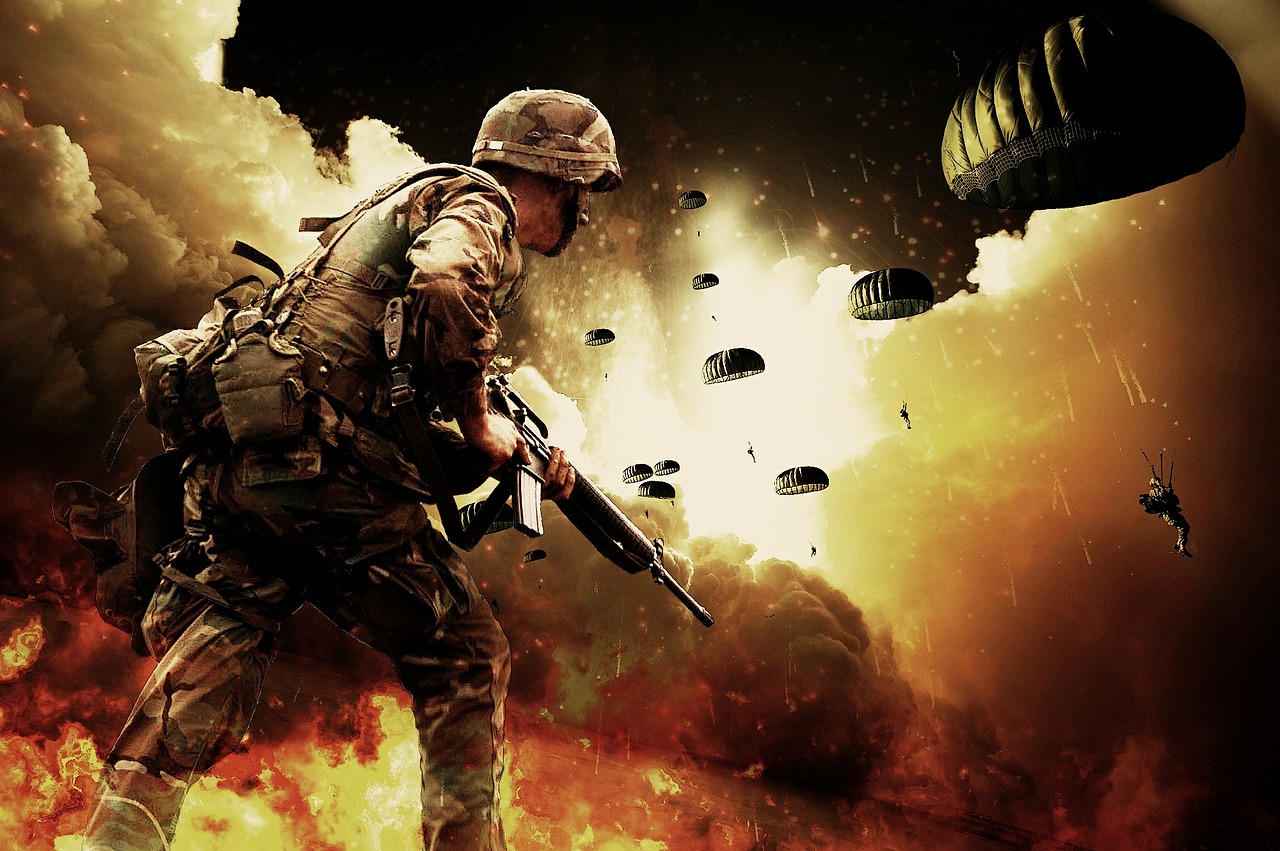 Register now  as a digital delegate for The Big Ideas Summit Chicago!
"There are only two types of leadership." begins Andy Stumpf "good (effective) and bad (ineffective)."
In today's world, senior managers often struggle to effectively  respond and adapt to change. But the world is full of change and it's crucial that our procurement leaders are flexible enoughto respond to the unexpected, to "read the tea leaves and meet the challenges of the real world."
Andy  began his U.S. military career at the age of 17, transitioning from the position of an enlisted soldier, to an officer, and then,  in 2002,  he joined the most elite counter terrorism unit in the military; SEAL Team Six.
The unit, which is tasked with conducting the nation's most critical missions, has become the inspiration for a number of Hollywood movies and books.
If you ever needed a man who knows how to plan for and adapt to change, Andy Stumpf is your guy! He's strategised and executed hundreds of combat operations throughout the world in support of the Global War on Terror.
At Procurious' Chicago Big Ideas Summit, Andy will draw on his wealth of leadership experience to talk about the intersections between business and combat, decision-making and empowering procurement teams.
Building the greatest leaders
"Business and combat are defined by their similarities, not differences and the theories of successful military leadership and successful business leadership are identical" Andy believes. It's possible to apply the same principles and philosophy to your procurement teams because it's really only the arena that differs.
"60 per cent of the time, organisations want me to talk about leadership. In fact, the definition is always the same. What can change is the way in which you approach leadership."
So, how do the military build strong and competent leaders?
"Leadership is about empowering your people. From day one in the military we are taught, and it is enforced, that in the absence of leadership you must stand up and take control.
"Instead of creating individuals that think reactively in nature, we instead create individuals that think proactively.  You don't have to be in a leadership position now to think two or three steps ahead.  In doing so, when a decision presents itself you'll already have an answer for it."
Does Andy believe these skills can be taught or are natural leaders exactly that?
"neither successful teams or leaders occur by accident, these are skills that must be learned, practiced, and refined. Navy SEALs are successful because of how we select, train, and lead our teams.
"Nothing in that process happens accidentally, everything is calculated. We demand leadership and accountability from each individual starting from the first day of training. We prioritise the individuals to our left and right, and the goal of our team over personal success. This philosophy is diametrically opposed to what is often found in society, and requires a structured approach and prioritisation from leaders to be successful."
And Andy has some strong words of advice for any over-confident leaders out there. "The 1st leadership principle within the SEAL Team is ego; if you have a massive ego you're more concerned that your ideas and strategy is being used as opposed to striving for success of the team. You can't meet the challenges of the real world this way!"
Plan, plan and plan some more!
"We plan for everthing in the navy. We often say that if you want to shut down the military, you simply need to shut down powerpoint!
"Every stage of a plan gets one slide and there might be between five and seven slides on the 'what-ifs', the contingencies. Where will we land this helicopter? Where is the nearest location for medical treatment and what alternate options do we have?" When, as Andy points out, precisely 0 per cent of planning goes as expected, contingencies are everything!
"You make primary, secondary and tertiary plans because you don't want to have make snap decisions in a crisis. You need to be able to fall back on stable procedures"
And of course, it can't hurt that contingency planning makes you look like something of a genius! "It's really hard to make difficult decisions in a crisis because you're in a time compressed environment and you may have people's lives depending on you.  We plan for 24 -72 hours and there are 5 phases per plan. Each phase has 5-7 'what if' contingency plans because, at the end of the day, you don't want to make decisions in a crisis, you want to be able to draw on a branch diagram.
"It's the contingency planning especially in the SEAL teams that makes the difference between success and failure in moments of crisis."
What can our procurement teams learn from this? Spend a lot more time planning, for starters! But Andy also reinforces the value in having baseline standards to fall back upon. "Businesses should always fall back on standard procedures so people can come together, with a clear knowledge of the protocol. This is especially crucial when you're working under restrictive time constraints."
Andy's final words of advice? "Don't get attached to your plan -get attached to success!"
Want to hear more from Andy Stumpf or submit your questions for him? On 28th September, Procurious is bringing The Big Ideas Summit to Chicago.  Register now  (It's FREE!) as a digital delegate to gain access to all of the day's action and LIVE video from our speakers and attendees.