Manufacturing in China might be a cost-effective solution, but it can bring with it inherent risks to global brands.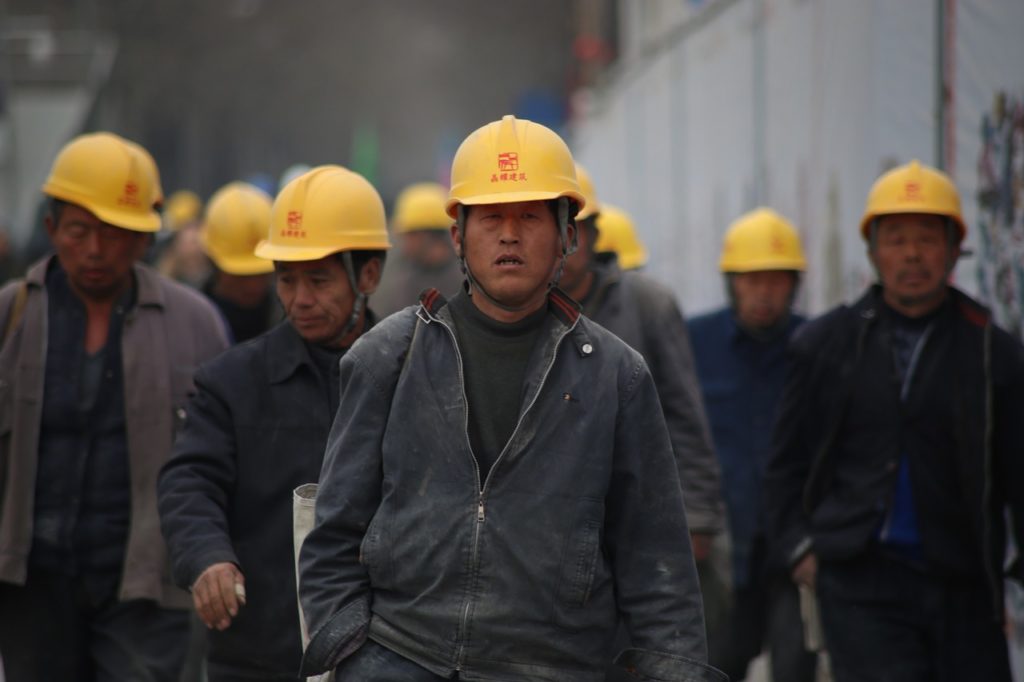 For procurement professionals, that means trying to understand the cultural nuances that dictate how to do business in China.
Stories of issues have appeared in the media, including now-defunct Australian boot manufacturer Bennett's Boots blamed a Chinese factory for trying to reduce its margins for the collapse of the entire business. While early orders were perfect and business grew, subsequent orders were cheap imitations, with 80 per cent of the container load of boats un-sellable.
Company founder Amanda Bennett told BRW magazine that: "Success to the Chinese is trying to do things behind your back and get away with it. I don't mean that in a derogatory way, it's a cultural thing."
Navigating the Cultural Landscape
But there are companies that specialise in helping foreign companies wanting to manufacture in China navigate the cultural landscape.
Chris O'Halloran is the founder of Striking Group, a project management consultancy, and has been to China dozens of times to build the bridge between China and Australian companies since launching in 2008.
O'Halloran admits that the Chinese do business by going in cheap and then trying to recover the margins by cutting corners, hoping no-one notices.
When manufacturing in China, the biggest trap Australian companies fall into is sending a drawing to China, and asking for 10,000 products to be manufactured without enough instruction, he says.
"To the Chinese, if it looks the same to them, then it is the same. They're not trying to be nasty, it's just the way they do business.
"Having said that, I've been to factories in China completely automated where you can eat off the factory floor that are far beyond anything we've got here."
New Wave of Challenges
China has emerged as a manufacturing powerhouse, with immaculate robotic factories and far greater capability to manufacture luxurious goods rather than just mass produce cheap items.
However, the country faces new challenges. According to this report by McKinsey & Company, these include increasing wages, more complex value chains, and consumers growing more sophisticated and demanding.
Australian companies trying to do business with China also often fall down by thinking they're dealing direct with the manufacturer, when in fact there's two or even three middle men shielding the manufacturing operator, O'Halloran explains.
"The Chinese like to keep their cards close to their chest, so often you don't really know if you're dealing with the manufacturing facility or not. This is very common in Australia, and not the best way to do business.
"However, no-one can build to scale as well in Australia. They are light years ahead of many major manufacturing hubs around the world, and often Australian companies don't realise how big these Chinese companies are."
Fostering Relationships
O'Halloran shortlists a number of factories for his clients and helps them foster a relationship with the business owner and arranges guided factory tours. He also conducts spot checks for clients.
"We're looking for things like, do they have a quality control process in place, and how do they buy their goods, and whether Fair Trade Agreements are in place. We always try to establish if they're managing the entire manufacturing process in-house, because sometimes they'll outsource some of the work to a sweat factory down the road without telling you."
He also says that the Chinese are not great at design, but they're amazing at copying and reproducing something, and mass producing it. Smaller scale runs are also increasingly cost-effective. Australian companies also need to understand cultural nuances, such as the importance of hierarchy to the Chinese, he adds.
The Chinese are also very superstitious, and their lucky number is eight, he says.
"The Chinese will go out of their way to find the number eight in their business dealings. They even design buildings with eight floors or eight windows in a room, and other things based around feng shui," O'Halloran concludes.
Top Tips for Manufacturing in China
Don't try and navigate the Chinese manufacturing industry alone, hire an expert.
Explain what you want in as few words as possible. Don't leave anything open to interpretation.
Always start slow, on a small scale.
Understand cultural nuances and the importance of hierarchy.
As a sign of respect, when you accept a business card with two hands, and look at it carefully. Put the card on the table in front of you, never in your pocket.
 Source: Chris O'Halloran, Striking Group.