With new changes to the Modern Slavery Act coming into effect as of April 1st, we ask how much progress has been made since 2015?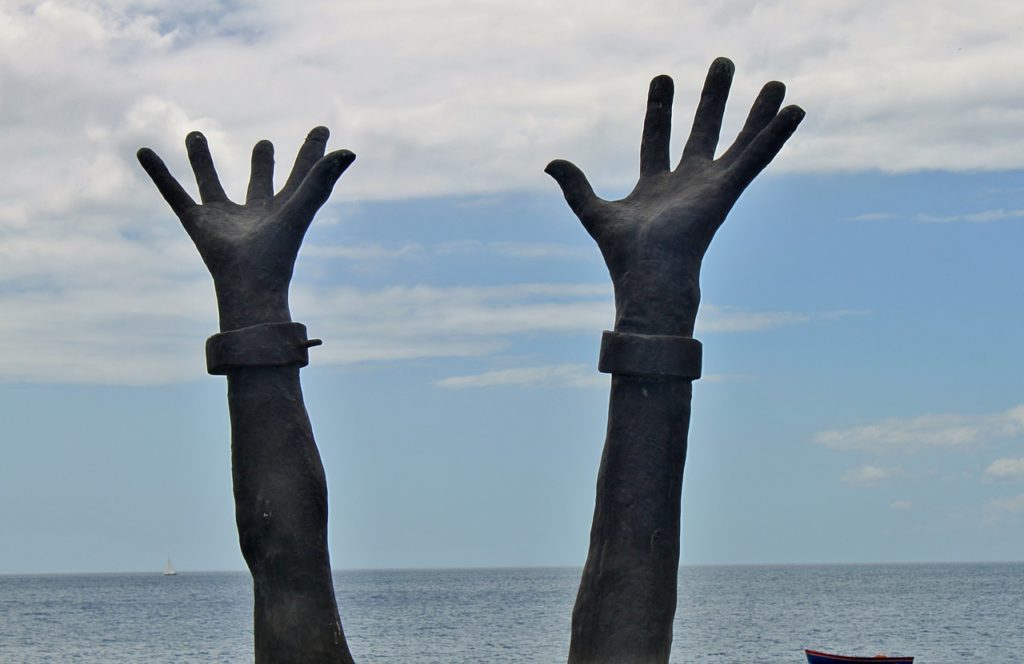 At Procurious, we know it's crucial to continue focusing on the issue of modern-day slavery, both with regard to tackling existing cases, and to encourage and applaud organisations who are making real efforts to end the practice world-wide.
Last week, it was reported that the majority of small firms are ignorant of the Modern Slavery Act and the impact that the law changes will have on them.
On the flip side, it was announced that the Building Research Establishment (BRE) are launching a standard to help businesses tackle risks around modern slavery.
As the Telegraph reports, with the modern slavery laws set to change again as of this April, ignorance is no longer an excuse.
Modern Slavery Act 2016
New UK legislation, effective from 1st April 2016, requires all businesses with a turnover of over £36 million to prove they have taken steps to remove slave and child labour from their supply chains.
It is currently estimated that between 21 and 39 million people worldwide are victims of modern slavery. The changes to the Modern Slavery Act 2015 will force big organisations to fully audit their supply chains.  
It is expected that, as larger companies begin to investigate suppliers throughout their supply chain, there will be a trickle down effect to smaller businesses, who will be expected to prove they are slavery-free.
Chris Ross, founder of J&K Ross, spoke with The Telegraph stating, "ultimately, big companies will not deal with firms of any size that they don't feel safe with." With this in mind, he has begun voluntarily auditing the supply chain of his safety equipment business, to ensure it is fully compliant.
CIPS have released guidelines to help companies below the £36 million threshold voluntarily comply with the act.
SMEs Unprepared
According to research released by The Chartered Institute of Procurement & Supply (CIPS), almost two thirds of SMEs are unaware of the Modern Slavery Act and the impact it has on them. The CIPS polled 263 SMEs.
Despite the changes only directly targeting larger businesses, it is expected that there will be a knock-on effect on SMEs. It is these smaller businesses that are particularly ignorant of how the amendments to the law this April will affect them.
Whilst acknowledging that smaller companies may not have access to the same resources as large organisations to tackle slavery, the report asserts that a number of simple measures can be put in place. These include the formation of partnerships between larger corporations and smaller SMEs.
David Noble, Group CEO of CIPS, asserted that, "Ultimately, modern slavery is not an issue confined to the supply chains of large multinational corporations. On the contrary, SMEs can often have long and complicated supply chains themselves."
Despite many SMEs claiming to not have found any evidence of slavery or forced labour within their supply chains, it seems this is largely due to ignorance and lack of action. Of the SMEs surveyed, 67 per cent admitted to having never taken any steps to tackle the issue of forced labour, and 75 per cent said they would not know what to do if modern slavery was found in their supply chains.
New Standard to Assist Business
Nigel McKay, former procurement head at HS2, is launching a standard with the Building Research Establishment (BRE), which will assist businesses in tackling risks around modern slavery and other ethical labour issues within their supply chains.
The standard will cater to companies of all sizes, and be applicable across varying industry sectors for three tiers of companies – those with a turnover under £36 million, between £36 and £500 million, and those with turnovers of more than £500 million.
Shamir Ghumra, Associate Director, Head of Responsible Sourcing in the Centre for Sustainable Products at BRE, said that the organisation, "recognised that there is a need to strengthen some of [the work BRE has previously done in this area], and since then Modern Slavery Act has come out. It's not just about how to comply with the Act, but looking at ethical labour issues as a whole."
McKay believes that nowadays within procurement, people are more socially and ethically aware – "a lot of conversations are now around the social and ethical issues of procurement and how much good your pound does, not just how cheap something is."
McKay is realistic about the scale of what they are trying to achieve, acknowledging that changing a company's approach to its supply chain can can several years. He claimed that "Not every company will be able to do everything in the first year. It takes three, four or five years, to re-engineer a supply chain."
With the law change effective as of last Friday, it won't be long until SMEs feel the pressure to take action and start voluntarily assessing their supply chains.
We've been keeping up with other procurement news around the world, and have picked out the top headlines for you this week…
Ghana Approves Procurement Bill
The Public Procurement Amendment Bill 2015 has been passed by the Ghana's parliament.

The bill will introduce a sustainable public procurement framework for contracting and electronic procurement, and will also bring about a more transparent and accountable procurement system.

The 2003 Public Procurement Act has been amended to improve public financial management, and now needs to be signed by Ghana President, John Dramani Mahama, to bring it into force.

2003's Public Procurement Act "exposed some administrative bottlenecks, delays and imbalances in the procurement structure," the government statement added.
Read more at Supply Management
Brambles' Sustainability Goals
Brambles,

a global supply chain logistics company operating primarily through the CHEP and IFCO brands, has announced its Sustainability Goals for 2020.

The company's goals focus on the most material aspects of the Group's operations and are closely aligned with the United Nations' Sustainable Development Goals (SDGs).

Tom Gorman, Brambles' CEO said "Brambles has made significant progress in delivering continual improvement through our sustainability objectives over the past five years."

You can view the full details of the company's 2020 goals

here

.
Read more at Supply Chain 24/7
Manufacturers Trying to Forge Disruptive Supply Relationships
Manufacturers operating in high-value sectors, such as the aerospace and automotive industries, are going all out to forge relationships with businesses in other sectors in order to secure a clear, competitive advantage.

These businesses are demonstrating how a bit of lateral thinking and a clear sense of what end users want can create some unlikely and yet productive partnerships.

It is now business critical to establish supply partnerships that will enable them to work together to innovate new products and services and bring them to market more quickly.

Of course, there are significant risks attached to such supplier collaboration relationships, which some businesses may be reluctant to establish.
Read more at Supply Chain Digital
World Bank Report on East Asian Cites
East Asian cities could create more than 7m new jobs each year if they boosted infrastructure and improved skills and the regulatory environment, claims a new World Bank report.

The report looks at how the world's successful cities have achieved their growth. It found cities did best by perfecting existing skills rather than completely overhauling themselves.

East Asian cities have grown faster than anywhere else in the world in recent years and are likely to keep expanding.

The report said linking infrastructure investments with private sector needs, zeroing in on the skills gaps, and making sure private and public sector industries supported each other were all factors which led to cities becoming more competitive.
Read more at Supply Management