How can you get your tech launch back on track if adoption is less than desired?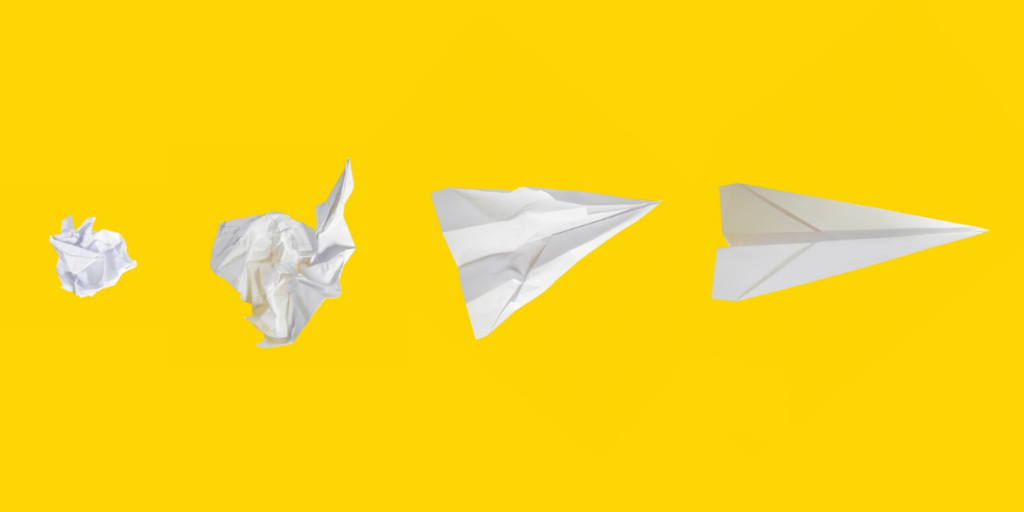 ---
You've done your research, selected a new tech solution, secured buy-in from your C-Suite, and spent time setting it all up and testing that it works. You have a detailed plan in place to measure success and everyone has attended training. So, you press the button and 'go live', then sit back and watch the fruits of your labor grow.
Or maybe not.
After months of planning and integrating, user adoption is… underwhelming. In fact, the conversation at the water cooler is about how the new tech is a management fad and a waste of resources – and why the old ways are the best. And suppliers know they don't have to make a change because they're still getting paid in the old way. All parties are still left wondering "What's in it for me?"
It looks like your implementation is reaching a state of emergency – so how do you convince people to take the new tech plunge?
1. Make Adopting Appealing and Achievable
Managing any big change is all about people and a tech adoption is no different. It doesn't matter how good the technology is if your end-users don't embrace it. Before you start out on your plan to get adoption underway, consider how well you know each user population and what could be their barriers to adopting?
Have you been clear with users what the objective of the tech change is?
Take the time to ensure your end users clearly understand the case for change and why it's necessary to implement the system.
Have you connected to their "why"? What's in it for them and their suppliers?
Making a connection with the emotional side of the brain is often critical in a period of change.
How well do you know their concerns/frustrations/fears for the impending change?
Take the time to understand what may be your users greatest barriers to adopting. Work together on finding solutions and let them 'own' the solutions you find.
Are the steps toward adoption clear? Do they understand the timeline?
Comprehensive plans, training and support are vital to keep things on track.
2. Keep It Simple
Don't get trapped into the belief that just because this is the way it has always been done, that your process can't be changed. Too many organizations take cumbersome, complex processes and try to automate them. They spent all this time shopping for an intuitive user experience for their employees and then they design/configure a solution that their users resist.
Take a tip from the old US Navy design principle – Keep It Simple, Stupid (KISS) – to stop your potential state of emergency reaching a code red.
Configure your tech to first support most of your users and use cases. Don't fixate on the complex or outliers. Based on our experience, when you adopt a critical mass of users the momentum will be restored, and your potential state of emergency will then pass.
Finally, as the Harvard Business Review advises, highlight anything that won't be changing. Are there policies that will still be in place – for example, 'no PO, no Pay'? Reassure your users that it's the 'how' not the 'what' that is changing. It helps to simplify people's perception of the impending change.
3. Communicate and Make it Fun!
Don't underestimate the need for a robust communication strategy from your executive leadership. The higher in your organization the better. As Carol Kinsey Gorman stresses, talk about 'what people want to hear and what they need to see'. Think about how you want to present your message to drive adoption and then use all your powers of persuasion to generate excitement and buy in…so much so that they'll want to start using it.
Remember, avoiding an impending state of emergency requires high-impact tactics to eliminate potential and real threats. When we communicate inside the business it is often boring and lacks appeal. We think that functional language and formats will suffice. Use change management and training teams to help craft fun and engaging messaging that will get your adoption points across.
All people are different and learn in different ways. Build training resources that use a range of different forms of media. Try video and audio alongside the written word. Onboard key people within teams to provide that personal connection and testimonial. They'll become great champions to speed adoption throughout your organisation And if suppliers are part of your tech adoption process, communicate early and often with what is expected. Then make sure you keep your message consistent no matter who is delivering it from your organisation.
4. Plot a Clear Path to Code Green
Once your people know what's expected of them and can buy into the change, the right support and a road map is all they need. Make sure you're measuring the things you need to monitor progress with adoption, and that any risk can be mitigated.
Create metrics that identify individual progress on the adoption path, whether by users or suppliers, so you know exactly where they are. Be sure to monitor key influencers in the team, highlight quick wins and celebrate victories. Target reluctant adopters for training or support. Using a continuous improvement approach, ensure users know that feedback is addressed. Keep in mind that metrics can serve to reward as well as a means to course correct.
So, if your tech adoption process is starting to feel like a state of emergency there is plenty you can do to avoid reaching a code red. Focus on effective communication that engages your users where they are to take action, stay focused on meeting the needs of the masses, identify and address challenges early, and your new solution will become the talk of the company.
To go deeper on the perfect tech implementation, tune in to our series 'Major Tech Fails.'