The concept of a hackathon is nothing new. But more and more organisations are realising the benefits found in these events.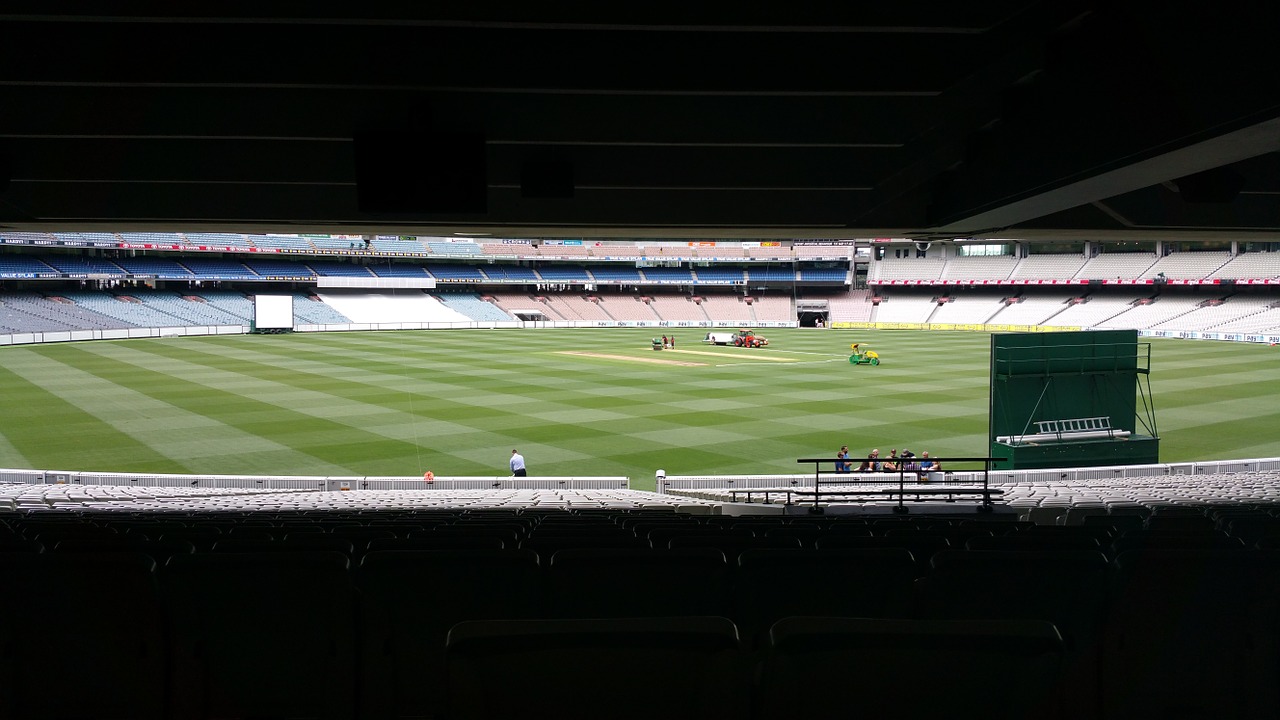 Many people associate the concept of a hackathon with the emergence of the digital age. However, it may come as a surprise to you, but the term 'hackathon' was first coined in 1999. They started out as highly collaborative events, aimed at pooling computing resources for testing ahead of Beta launches.
However, in recent years, the hackathon has been hijacked by organisations who have recognised the benefits of these events. Now, everything from technological innovation to Blockchain have been the subject of a hackathon.
And there are more coming that you might be able to get involved with too!
This Hackathon is Spotless
This week, integrated facilities service provider, Spotless Group, are hosting a hackathon in conjunction with global start-up accelerator network Startupbootcamp. The two-day event, held at the iconic MCG in Melbourne, Australia, will focus on the Internet of Things (IoT) and DataTech.
Spotless recently highlighted innovation as a key priority for its business. The organisation is hoping that the event will help provide solutions to real problems, enhancing its overall customer service.
Julian Fogarty, Spotless' General Manager of Brand, Innovation, and Technology, said, "By investing in external strategic programs, partnerships and events, Spotless is demonstrating to customers and shareholders its commitment to pioneering industry-leading services."
The partnership with Startupbootcamp will ultimately help with a key issue found with hackathons – turning innovation into reality. The organisation connects corporates with start-ups and entrepreneurs, and helps put the ideas generated at a hackathon into practice.
The winners at the event will receive up to $10,000 and six months in Startupbootcamp's start-up workplace. These teams will also receive advice from mentors and fellow hackers as they work on their ideas.
Digital Cities
It's not just organisations that are organising hackathons to drive innovative ideas. The city of Sacramento, California, recently hosted a Startup Weekend to generate new business ideas for the city.
Teams were created on the first day, then ideas were generated over the course of the weekend, with business pitches on the Sunday evening. From there, the three winning ideas went to pitch to investors at a venture capitalist event in the city, with the hope of securing funding to go forward.
Another place looking to hackathons to generate innovation is Delta State, Nigeria. The event is aiming to generate new solutions in line with the UN's 'Sustainable Development Goals', with a particular focus on critical needs and solutions for African countries.
The hackathon is being supported by Google, who is not only hosting, but providing some of their own developers to help kick-start the process. It's expected that around 3,000 people will attend the event in December, either as participants or in the audience.
Hackathons and the Blockchain
One term that has been coined recently is 'The Hackonomy'. The concept is derived from the Blockchain, and has much in common with bitcoin. To drive a more official side of hackathons, and to provide reward for innovation, a crypto-currency, HackerGold, has been developed.
The currency will allow "frictionless" access to a marketplace of developer talent pools and code libraries for start-up companies. By opening up this market, it should also enable previously unconnected 'hackers' to connect and work together.
Blockchain Lab, a blockchain technology pioneer, is set to be the first organisation to accept HackerGold. It will use the currency to pay for services, such as auditing on smart contracts, and code development.
There's plenty more to come from this space in the shape of a 5 week hackathon, ether.camp, currently being held in London. It's the first hackathon to be held entirely using Blockchain, and looks set to create a new generation of start-ups using this digital technology. We'll be interested to see the outcomes when the event finishes on December 22nd.
Have you used a hackathon in your organisation? Or have you been involved with one? Was it a success? Let us know below.
While we try to get our heads around a whole new set of terminology, we've sourced your top headlines for this week…
Apple's Rumoured Expansion into Digital Glasses
Apple is rumoured to be considering an expansion into the production of smart glasses.

Apple Inc. is reported to have spoken with potential suppliers about the wearable technology, and ordered small quantities of near-eye displays from one supplier for testing.

CEO Tim Cook is a known enthusiastic for augmented reality (AR), particularly after the success of Pokémon Go earlier this year.

The Apple glasses would be the company's first product targeted at the AR market.
Read more on Bloomberg
Solar-power Shingles Cheaper Than Roof Tiles
Tesla and SpaceX Founder Elon Musk has unveiled a new product – a roof consisting entirely of solar-power generating shingles.

The tiles are comparable to high-performing solar panels in terms of power generation.

The roof costs less to manufacture and install than a traditional roof, on top of the predicted electricity savings.

The anticipated cost savings are due to lower shipping costs, as the tempered-glass tiles are only a fifth of the weight of traditional roofing materials and are less susceptible to breakage in transit. 
Read more on Bloomberg
Procurement Fraud Worsens in Australian Public Sector
A recent investigation has found that public sector fraud in the Australian state of New South Wales (NSW) cost the government up to

$10 million between July 2012 and June 2015.

Procurement and contract management fraud caused the heaviest losses, with each case costing an average of $225,000 and, in one case, $1.7 million.

Scams involved invoices for work never done, inflating invoices, or invoicing for non-existent work done by non-existent companies.

Incidents also included falsified timesheets and records created for goods and services that had never been delivered.
Read more on Government News
VW to Cut 30,000 Jobs from VW Brand
Car-maker Volkswagen has announced it will cut approximately 30,000 jobs at its VW brand over the next five years.
23,000 of the jobs set to be cut will be in Germany, the company's biggest unit.
VW said the decision was aimed at improving profitability in addition to funding a shift towards producing electric and self-driving vehicles.
However, it added that it will create around 9,000 new jobs by increasing investments in electric car technology.
Read more at International Business Times