Is procurement losing ground by having antiquated, "stone-age" technology solutions? Why are B2B solutions struggling to keep up?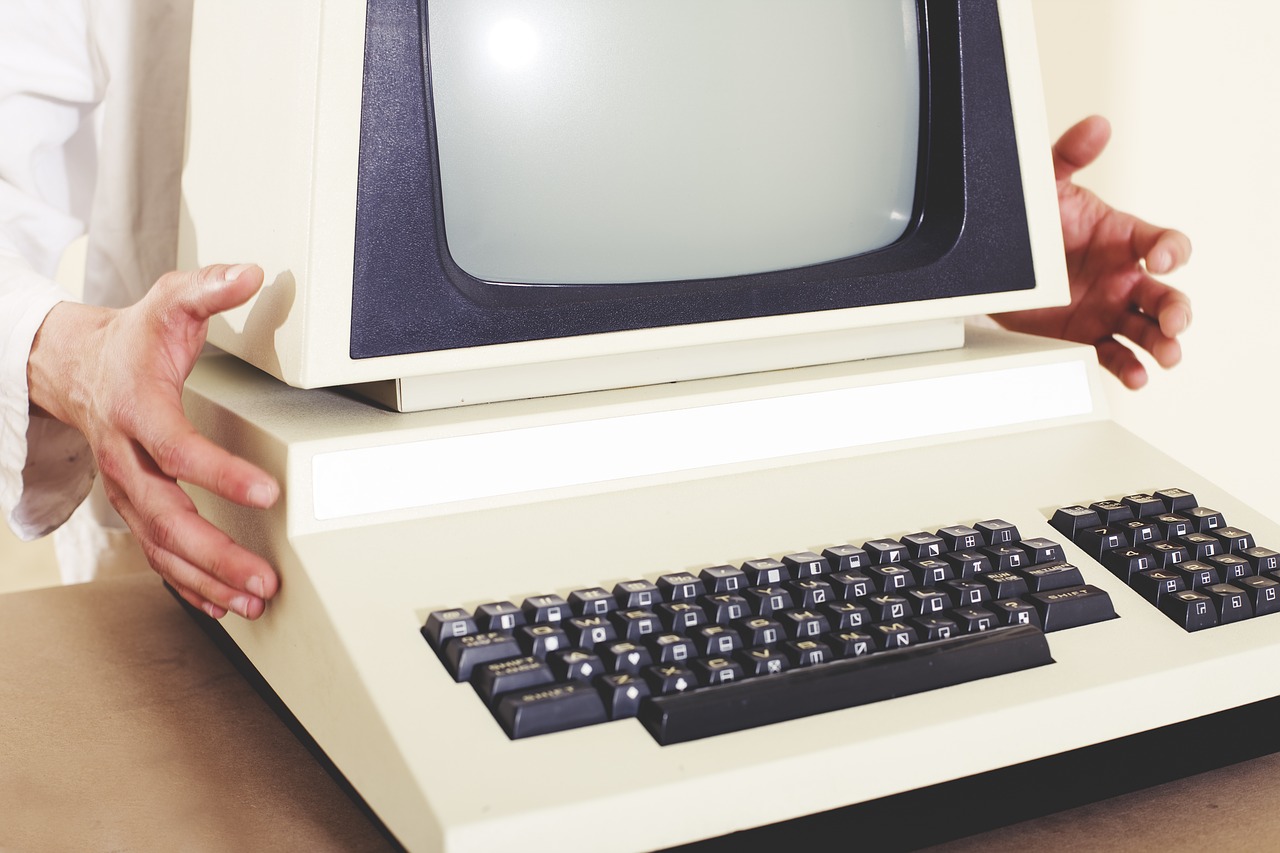 This article was originally published on Market Dojo.
In the second article in this series (you can read the first part here), Anya McKenna, of Market Dojo, and Ed Cross, of Odesma, ponder why B2B software remains stuck in the past, while B2C software is moving forwards in leaps and bounds, providing users with the experience they want.
The question is why big B2B software solution providers have not changed and emulated B2C? We would postulate the following reasons:
Customer demand or acceptance.
Drive for consulting revenues by providers.
Decision makers equate complicated to valuable.
Industry  Research organisations are in the pocket of those who pay and report as such.
Existing suppliers balance sheets stifle innovation or change due to the impact on profit of asset write downs.
Big business inherently do not trust small innovative start ups / CIOs don't get fired for selecting the old guard.
B2C companies are not interested in selling to the B2B customer base.
In order to fully understand this, we need to look at each of these points in more detail:
Customer demand or acceptance.
Interestingly there does not appear to be a huge clamour amongst B2B customers to secure simpler, easier systems.
Take SAP or Oracle for example. They continue to dominate their sector (SAP acquired Ariba for $4.3 billion), and continue to thrive, making little effort to simplify and re-invent with ease of use at the heart of their solutions.
Whereas, in the B2C arena, there is no choice for the providers. Millions of users' voices are being heard, and all leading solutions, from Amazon to AirBnB, are simple and easy to use. Perhaps the imperative to change amongst B2B players is just not being voiced by action.
Drive for consulting revenues by providers.
The prevailing model for providers is to maximise revenue (after all they answer to shareholders), and they have predominantly built models that support this goal. They do this by securing licence annuity, and augment this with implementation, training, consultancy and delivery services.
Take a leading and long established eSourcing provider for example. They provide a complicated and unintuitive, but effective, solution for e-Sourcing, which they support with a very large consultancy practice (600 professional staff delivering revenues of greater than €70 million).
Though figures are not available we might hypothesise that at least 50 per cent of the revenues are consulting and support related. Clearly it is not in any legacy B2B providers interests to simplify the user interface, due to the resulting loss of support revenues.
Decision makers equate complicated to valuable.
Is it human nature in business to expect business solutions to be inherently complicated?
Look at Jive, a sort of Facebook for business. Whereas Facebook is really easy to navigate and personally manage intuitively, Jive is not.
Given Facebook came first, and Jive built a similar tool, albeit for a closed company environment, is it that those that selected it, measured its value in terms of its complexity?
Industry Research organisations are in the pocket of those who pay and report as such.
A rather contentious point perhaps, but when looking at Gartner's report on the e-Sourcing market a few years ago, they had only just added a 7th criteria to their analysis: Ease of Use.
Gartner had historically focused on functional components – i.e. spend analysis, contract management, etc. (making up 4 of 7 criteria) – alongside technology platform and business services.
Additionally the analysis of providers generally only lent itself to the bigger or more established players. The 2013 report included fewer than 30 suppliers, with the leaders in their opinion being the likes of IBM, BravoSolution, Ariba, GEP, and SAP.
Very few emerging and new players are included. This may be due to time constraints, but clearly is at the detriment of newer, and easier to use, solutions.
Existing suppliers' balance sheets stifle innovation, or change due to the impact on profit of asset write downs.
It is a fact of business that the balance sheet plays a large part in driving companies' behaviour, especially if they have many millions of $/£ intangible asset value.
SAP had Intangible Assets of €25.6 billion on revenues of €17.6 billion in 2014. A write down in an asset, results in an equal write down in profits. Institutional shareholders typically take fright (and flight) at write-downs. Therefore re-inventing the hegemony of existing solutions, requires a potentially significant investment and potentially a write down in previous investments – this is not something the neither executive nor board will countenance.
Is it therefore a surprise that existing solutions lack innovation in the user interface, which may well require re-programming in a newer language?
Big businesses inherently do not trust small, innovative start ups; CIOs don't get fired for selecting the old guard.
When was the last time the CIO of a large corporate suggested taking a risk? Corporate behaviour is typically risk averse. It is much safer to select a proven provider such as IBM or SAP, than take an opportunity to shake the tree.
This therefore precludes newer, start-up technologies that will deliver often much more cost effective, easier to use solutions. Coupa are making real inroads here, but few others are.
B2C companies are not interested in selling to the B2B customer base.
The question is why don't Amazon, or Tesco for that matter, move into the B2B space? They provide a huge range of products that businesses use. Yet they generally haven't, other than grudgingly, thought to move into the B2B market – it is not part of their strategy.
However, we understand this is changing at Amazon! They believe their market is the consumer, not business, possibly because they are much simpler to deal with, pay immediately and do not add massive administrative, process and management burdens (i.e. contracts, risk questionnaires, etc.), which corporates do add as a matter of process.
But will this change? We postulate it is slowly shifting, with B2C principles slowly coming into the B2B World. In our follow up we will discuss this shift in some detail.
Market Dojo and Odesma have partnered to combine their intuitive eSourcing software and expertise in offering business advisory services to offer clients a winning procurement solution.