Few categories receive the same attention as IT procurement. So how can professionals demonstrate the value they deliver to organisations?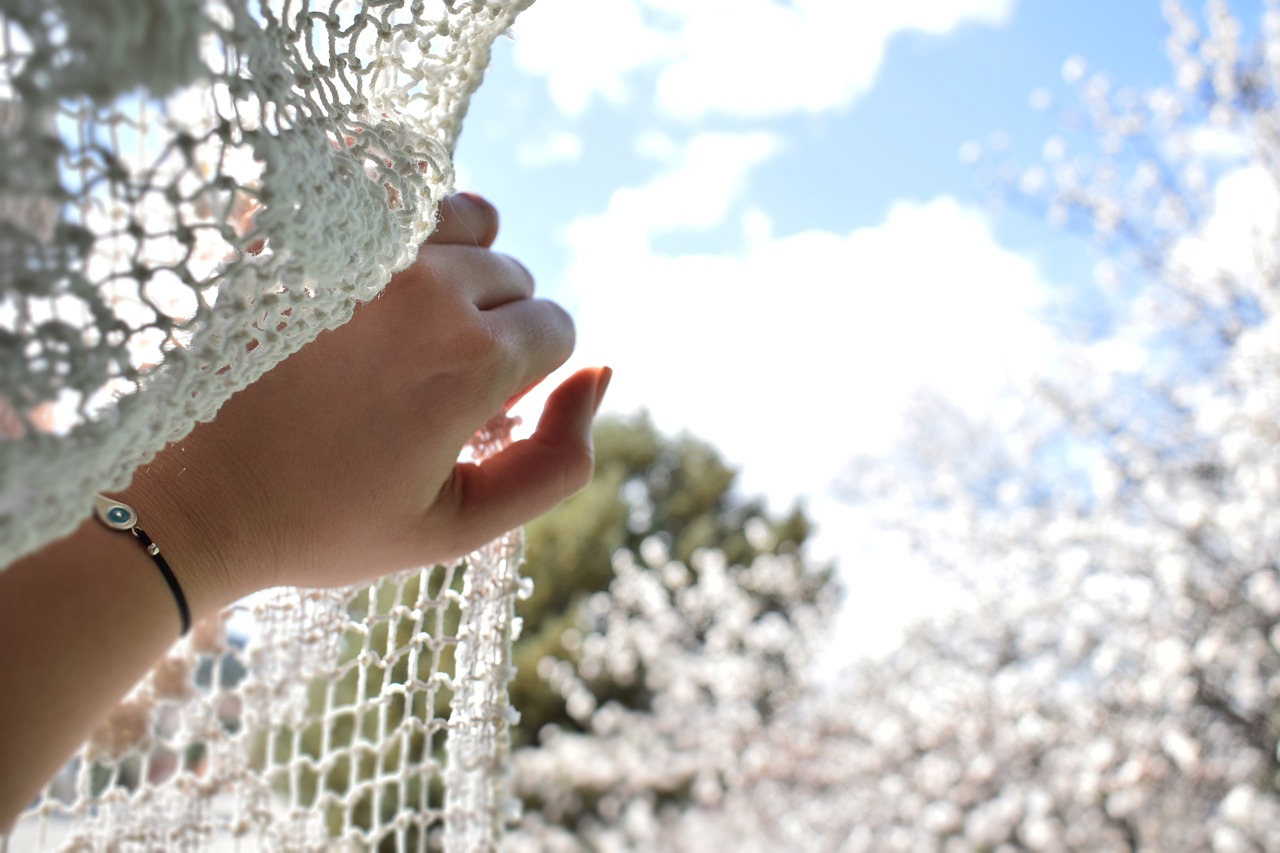 IT procurement is the most important spend category for most large businesses today. As a result, the category is under pressure to demonstrate its ability deliver cost savings against a backdrop of financial pressure and restricted budgets.
In just a few weeks, Procurement pros from all over Europe will gather in Amsterdam to discuss the future of their industry at ProcureCon IT Europe.
Progressive procurement leaders know that it's not just about saving on the bottom line, it's about adding value to the business too. It's a subject which is bound to be top of the list of priorities in Amsterdam.
We asked 100 IT Procurement executives from some of the world's largest organisations what they are doing to innovate, inspire and add value as part of our research for ProcureCon IT.
Creating a Best-in-Class IT Procurement Function
Procurement is becoming a more integrated part of many organisations, and IT Procurement increasingly has the skills required to deliver value to its stakeholders and make a significant impact on this important category of spend.
But what are the best-in-class procurement pros focussing on now to improve their effectiveness?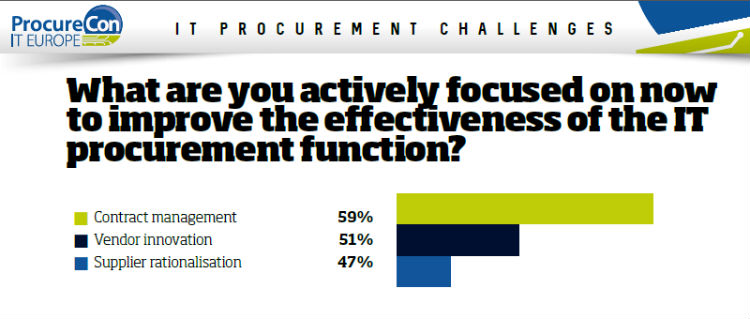 Our research highlights a focus on tightening up the relationship with suppliers. Nearly 60 per cent of our research participants named contract management as their number one focus. Procurement teams seek to optimise all contract-related costs, and provide both clarity and transparency for both parties.
Other priorities speak directly to the supplier relationship. More than half of respondents named vendor innovation as a key area of focus, and a similar amount highlighted supplier rationalisation.
Clearly, IT Procurement is on the hunt for the innovative solutions which will create a competitive advantage for their business. It's not all about quantity though. It's about slimming your roster down and making sure that every supplier is pulling its weight.
Thriving in the Future IT Procurement Landscape
What does some of this innovation look like? There is no doubt that the digital innovation which has turned the world upside down in the last ten years is also changing procurement too.
Cloud technology is an important area of growth for our respondents – more than half of our respondents are already heavily invested in these solutions. Some of the latest innovations in this area use app-based user interfaces and cloud-based analytical platforms to provide real-time access to information about who is spending what and when (and that's just the beginning).
Even better, these systems generate an incredible amount of data with which to hone your operations further.
Data on this scale has the power to enhance planning, delivery and reporting on opportunities for cost savings, value creation, and a host of other things. Trend analysis can uncover patterns which will predict both future opportunities and future threats.
As a result, learning how to harness the information you already have inside your business is now of critical importance for those seeking to thrive in this new economic reality.
The Solutions Zone
ProcureCon IT is all about finding practical solutions to the challenges which IT procurement pros face on a daily basis. It's the only truly peer-led conference of its kind in Europe!
Not only will you meet hundreds of people who are successfully taking their IT procurement operations successfully to the next level, but it's also a superb opportunity to meet with some of the most innovative solution providers in the market place today.
To get industry-leading insight on the issues mentioned here, as well as lots more, join us on the 5th and 6th of December at the Mövenpick Hotel Amsterdam for ProcureCon IT.
Take a look at the full event agenda here.