A new report reports that a fifth of the world's countries are at risk from business disruption… this and more in our weekly news blast: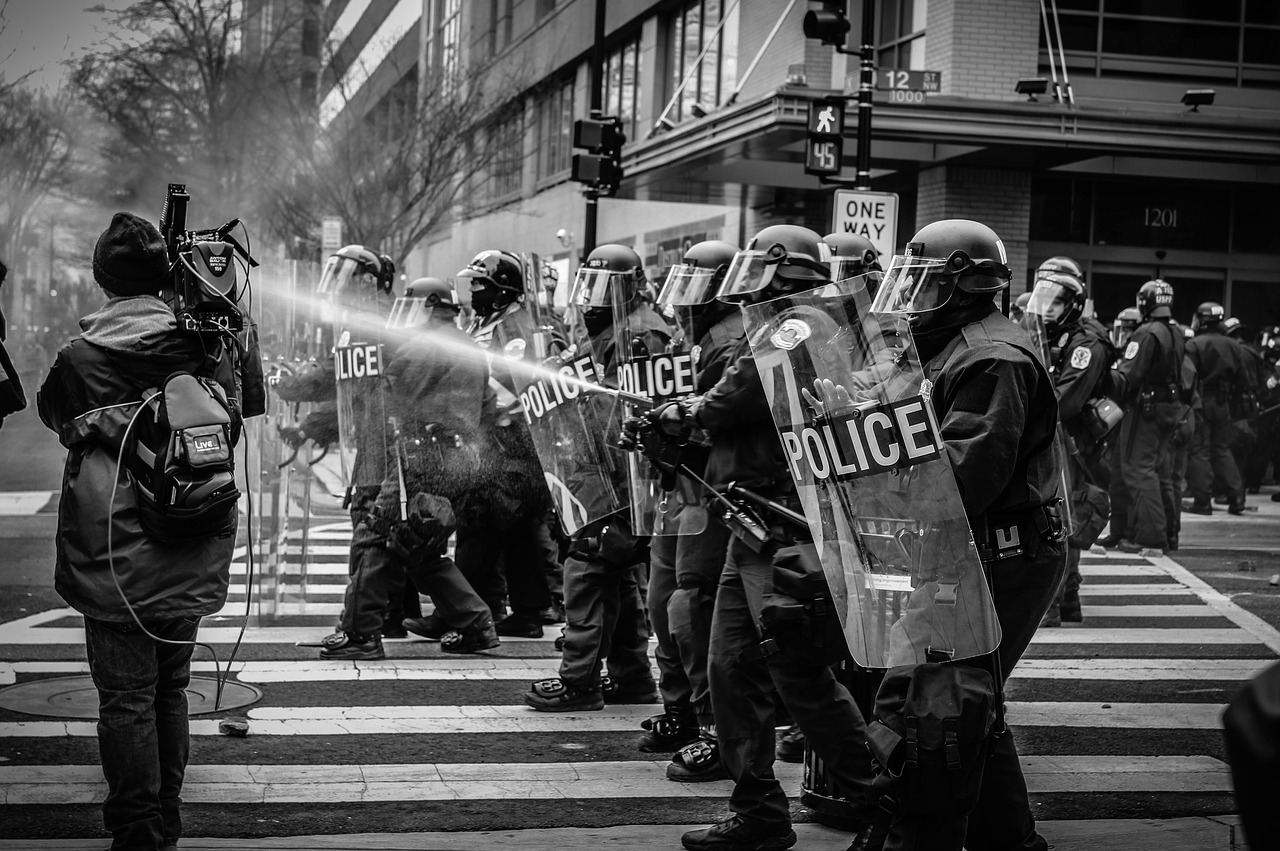 Risk of business disruption has increased in a fifth of countries
The risk of business disruption due to civil unrest has increased in a fifth of countries over the past quarter, according to a report.
The ranking of 197 countries, which assesses the likelihood of strikes, protests and ethnic and sectarian conflict impacting business operations, includes 11 states that are considered to be "extreme risk". These include Syria at number one, followed by the Central African Republic, Pakistan and Sudan.
Maplecroft's Civil Unrest Index shows risk has increased most in Hong Kong over the past three months, due to the pro-democracy demonstrations. This was followed by Liberia where there has been mounting unrest as a result of the Ebola virus outbreak.
Maplecroft said firms operating in and sourcing from these countries "faced severe disruptions". Factories in Vietnam were forced to suspend production during anti-Chinese protests in May 2014, and anti-government protests in Thailand, culminated in a coup and "shut down much of the country's commercial centre", halving projected GDP growth to 2.5 per cent.
Read more at Supply Management
World Bank to launch procurement app
The World Bank plans to release a mobile application that will give users access to comprehensive procurement data from 2004 to 2014.
The new app, which is being rolled out amid an ongoing controversial procurement reform process within the institution, aims to provide more transparency and accessibility to donors and recipients. Once downloaded, the app will be fully functional offline, allowing those in the most remote places full access, according to Joao Veiga Malta, practice manager at the bank's Governance Global Practice. "What we wanted to do was to be able to provide you the procurement information that the bank had with an easy reach [so] that you did not necessarily need a masters in statistics in order to be able to do an analysis."
The app, Veiga Malta explained, will show the distribution of awards by country and can be organized by civil works, goods, consulting services and nonconsulting services. Users can search by fiscal year, economic sector, donor country or recipient country, and will be able to see graphs, pie charts, ratios, trends and rankings.
Read more at Devex.com
New Spanish brand enters the hot fast fashion market
When most people think of European clothes, they immediately think of haute couture creations from Paris with astronomical price tags. If not that, there are the giant label's prêt-à-porter incarnations which fetch similarly high prices. So the idea of clothes from sunny Spain with price tags on T-shirts at P299 can be a surprise.
Those T-shirts come from Sfera (pronounced es-fera), a fast fashion brand from the Spanish company Grupo El Corte Ingles. The company is the largest department store chain in Spain, and under its umbrella, it has travel agencies, convenience stores, and home and DIY stores.
Sfera opened its first Asian venture in SM Makati, right inside SM's department store. "We believe that [the Philippines] is a very mature market, and [it] can give us feedback… [on] the behavior and the Asian taste of the customer," said Guillermo Lopez Garcia, an international manager from Sfera, as he discussed why the brand decided to bring its fashions here. "We believe that if we can compete and succeed in the Philippines… we can succeed anywhere."
Read more at Business World Online
Supply chains conservative about 4G handset development in China during 4Q14
Handset supply chain makers are continuing to see the effects of lagging 4G handset sales in China as vendors clear out reserves of 3G units.
Both vendors and retailers in China are still clearing reserves of 3G handsets as sales have been stagnating following decisions by major China-based telecom providers to end handset purchase subsidies.
The subsidies spurred a wave of handset purchasing throughout 2013 into 2014 and were expected to continue for 4G units. However, most telecom providers have limited or even stopped such moves and have yet to reissue new plans for helping to push 4G handsets in China.
Panel makers and touch panel makers have seen the brunt of the situation in 2014 and expect conservative orders to China during the fourth quarter of 2014 as a result.
Read more at Digitimes
Kaiser moves to remake its supply chain
Kaiser Permanente is trying to remake the hospital supply chain, Forbes reported.
The California-based integrated provider is using new software to try and make the ordering and use of supplies for its 38 hospitals, 9.5 million members, 17,000 physicians and 48,000 nurses more efficient and less costly, according to Forbes contributor Steve Banker.
That's a change from Kaiser just five years ago, when nurses and other frontline healthcare workers were responsible for tracking down and ordering supplies, which were often siloed in multiple locations throughout the system. Recalled or expired supplies had to be discovered and returned in a virtually manual process. That form of supply chain management often meant that providers had time taken away from caring for patients.
Read more at Fierce Health Finance
Thyssen to manage Airbus Helicopters supply chain
German industrial group ThyssenKrupp  has agreed a deal with Airbus to manage the supply chain of metallic raw materials for Airbus Helicopters.
ThyssenKrupp said its Aerospace division would manage procurement, logistics, quality assurance and fine-tuning the management of blanks – unfinished metal that is stamped out of larger pieces of material – for Airbus Helicopters worldwide. It said the cooperation would take place for the "coming years", without being more specific.
Read more at Reuters.com
Initiative to reduce fertilizer use for commodity grain crops launched in US
Environmental Defense Fund (EDF) has launched a new, collaborative initiative to eliminate fertilizer pollution as a major environmental concern in the United States. The effort will engage farmers and businesses throughout the supply chain to transform the way fertilizer-dependent grain crops are grown and sourced.
"If we're going to meet food demands for a growing population, we've got to decouple production from pollution as soon as possible," said David Festa, EDF vice president. "The most promising way to accomplish this essential task is by collaborating with decision makers at every point in the U.S. grain supply chain — from retailers and food companies to agribusiness and farmers."
"Our long-term goal is to make the entire U.S. grain supply sustainable — good for farmers, good for the climate and good for our waterways," said Suzy Friedman, director of EDF's Sustainable Sourcing Initiative.
Read more at OCJ.com