How efficient is your procurement process? The BBC saved £1.1 billion during the last business year… That and more in our weekly news blast: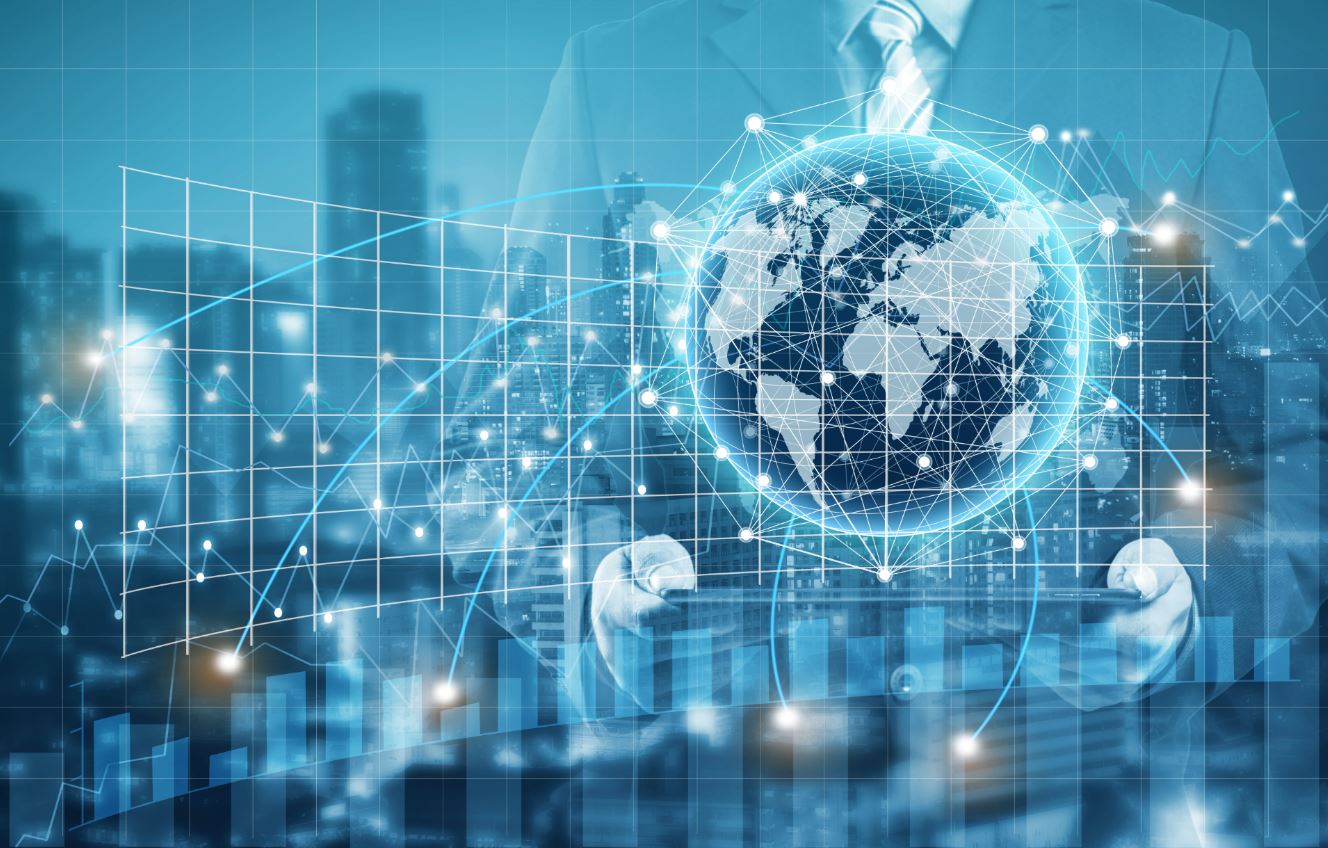 Procurement contributes to annual savings of £1.1 billion at BBC
"Savvy" procurement saved the BBC more than £70 million on goods and services this year, a report into the broadcaster's efficiency has stated. Total category spend of £655 million across 11,500 vendors in 2013/2014 is managed via framework agreements or managed services, and competitive pricing led to savings across the function, according to Driving Efficiency at the BBC.
In one example, a competitive tender that resulted in Siemens becoming the single technology provider to the BBC, led to annual savings of £37 million. Additional savings via volume reductions through the adoption of strict policies and targets, and price negotiation with Atos (which acquired Siemens' SIS division) have totalled £13 million over the 10-year contract. Two major contracts re-procured in 2013 and 2014 for facilities management and domestic radio transmission are also saving the corporation £20 million a year.
Since the start of the current 10-year BBC Charter in 2004, annual savings have grown to £1.1 billion. The report forecasts these will rise to £1.5 billion by 2016/17.
Read more at Supply Management
Next recruits Polish workers after 'failing to hire enough British people'
Next, the high street retailer run by multimillionaire Tory donor Lord Wolfson, is bussing in hundreds of Polish people to work in its Yorkshire warehouse after claiming to have failed to hire enough British people. The company, which made profits of £695m last year, admitted that it began recruiting Poles for minimum-wage seasonal warehouse jobs 5-10 days before advertising the roles in the UK.
Next said it was not preferentially hiring Polish people, but had started the recruitment drive in Poland first because it needed more time to bring people over from the continent. The company has hired about 500 British and 240 Polish people for a total of 840 warehouse roles required over the Christmas shopping and January sales period. The spokesman said the jobs were advertised on Next's website, in jobcentres and on UK recruitment websites. Next is still actively recruiting in the UK and Poland for 100 more staff.
The Yorkshire and Humber region has the second-highest unemployment rate in the country, after the north-east, with 7.2% of people out of work compared with the national average of 6.1%.
Next and its Polish recruitment agency have arranged a fleet of buses to drive the 240 Polish recruits 1,180 miles from Warsaw directly to its warehouse in South Elmsall, West Yorkshire. The first of the buses began arriving last month, with up to seven coaches travelling in convey according to the Daily Mirror, which first reported the Polish recruitment drive.
Read more on The Guardian
Cardinal tops healthcare supply chain ranking
Cardinal Health, the giant US group, has taken the top spot in Gartner's Top 25 Healthcare Supply Chains for the fourth year in a row – despite having to absorb the loss of more than $20 billion worth business from Walgreens. Gartner said Cardinal continued to have the widest breadth of any company in healthcare. "It is a manufacturer, wholesaler, distributor, retail pharmacy and a connector at many points in between."
Mayo Foundation was second. Gartner said it was a model of consistency, combining the balance of high quality of healthcare scores and solid bond rating with top echelon peer and analyst scores. Mayo continues to demonstrate leadership in the healthcare value chain by retaining and developing top talent.
Intermountain Healthcare stepped up a place to third. "Intermountain represents one of the closest things to a literal 'City on a Hill' in the world of healthcare providers through its $40 million investment in its supply chain centre," said Gartner. GlaxoSmithKline came in at number 23.
Read more at Supply Chain Standard
How 3D printing is set to shake up manufacturing supply chains
3D printing has come a long way in an extremely short span of time. Initially built by Charles Hull in the 1980s as a tool for making basic polymer objects, today, the technology has spurred remarkable efforts in several manufacturing sectors; from building intricate aircraft and race car components, to human organs and prostheses.
Now, the wider business world is beginning to understand the potential of 3D printing for cost-effective, efficient and environmentally-friendly manufacturing. It is little wonder that analyst firm, Canalys see the global market for 3D printers reaching $16.2bn (£10.3bn) by 2018. With increasing adoption, the technology will revolutionise manufacturing as well as the supply chain and logistics processes which surround it.
Though manufacturing in certain locations can be low-cost, managing a global logistics network isn't; especially given the transportation costs involved. 3D printing can reduce these costs by enabling businesses to station local manufacturing centres closer to strategic markets, reducing the length of the supply chain and helping towards a reduced carbon footprint.
Regional manufacturing centres can also tackle inventory concerns, especially for the industrial spare parts and consumer sectors selling highly-customised products. 3D printing technology will enable manufacturers to easily produce goods to order, helping save money and minimise waste.
Read more at The Guardian
UAE women 'eager to develop' supply chain sector
The Chartered Institute Of Procurement & Supply for the Middle East and North Africa region (CIPS MENA) is considering establishing a sub committee and a mentoring pool for UAE women working in procurement.
A demand for both was identified at an Abu Dhabi event held in October entitled 'The Impact of Women in Procurement', which was attended by about 70 procurement professional from diverse industries with most participants being female UAE nationals.
Rebecca Fox, general Manager of CIPS MENA, said: "This event has shown that there is a healthy appetite amongst women for the procurement profession to be conducted according to the highest international standards in organisations of all kinds and in all sectors.
"Women in this region are eager to nurture and develop this discipline, and we can play an instrumental part in advising and supporting them across various industries. "Since we started providing service and training to organisations and professionals across the Middle East, we have seen strong levels of commitment from women to creating sustainable supply chains, and to the creation of further employment opportunities."
Read more at Arabian Supply Chain
UK Logistics Deal Delayed Until 2015
Hardly had the dust settled from Babcock's selection as the winning bidder to acquire the British state-owned armored vehicle repair company Defence Support Group (DSG) when a newspaper report emerged claiming the firm is in line to secure a major deal with the Ministry of Defence to transform the purchase, storage and transportation of commodities.
Babcock and its partner, DHL, in a team known as Defence Integrated Supply Chain Solution, has been in a head-to-head competition against US company Leidos with Kuehne & Nagel and others acting as subcontractors to win the Logistic Commodities and Services (Transformation) (LCS(T) program. An in-house MoD team has also been bidding.
An announcement on a winner for the LCS(T) program had originally been planned for November. That slipped to December and recently an MoD spokesman said a final decision naming the winner had been pushed back to 2015. But now a report in the Independent newspaper here Nov. 28 said that Babcock had beaten Leidos to the deal.
The MoD denied a decision had been made and said it was sticking to its new timeline for an announcement in 2015.
Read more at Euro Supply Chain Jobs
Arms procurement policy will be in country's interests: Parrikar
Defence minister Manohar Parrikar on Sunday said that his arms procurement policy would be in the interests of the country.
"India's interest would be primary in arms purchase," Parrikar said, adding that after taking into account India's interests other things can be considered in arms purchase. Parrikar was replying to media questions on the demand put forward by Rajya Sabha MP Sitaram Yechury that India should stop purchasing arms from Israel. "I do not know exactly what Yechury said, therefore I will not comment. But my arms procurement will be in the interest of this country," Parrikar said.
My advice to the defence minister is that in the interests of India and world stop financing Israel and its attack on Palestinians. Buying arms from Israel means giving profits to Israel which are being used to kill Palestinians, Yechury said. "Parrikar's patriotism would be tested as defence minister, let's see what he does," added Yechury.
Read more at Times of India