Fast fashion is a bit of a buzzword around these parts, so we're somewhat surprised to find it hasn't featured more heavily in our weekly news roundups. Of course now our lead-item has just gone and bucked that trend… Eyes-down for that and more: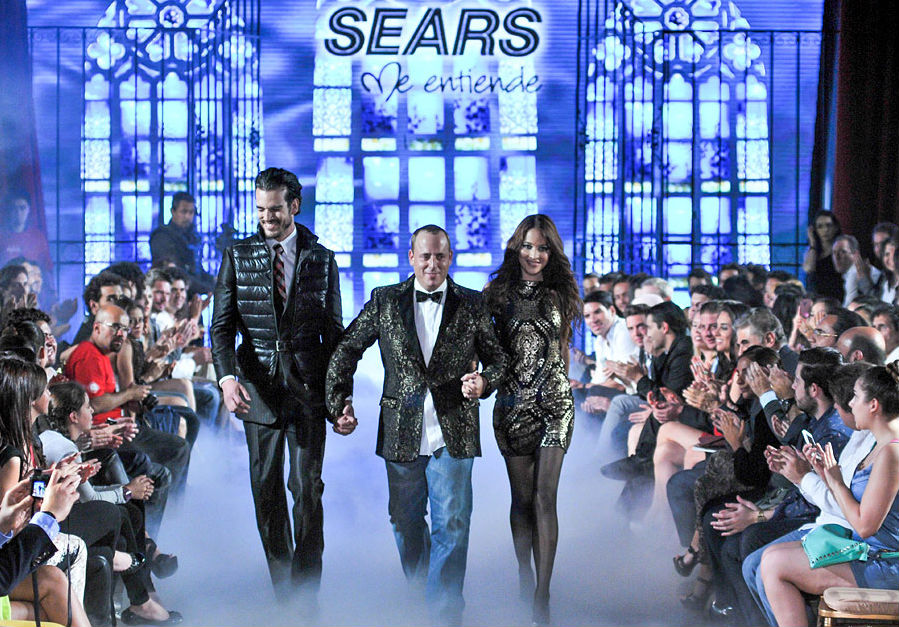 Sears mimics Zara's fast fashion approach
Carlos Slim, following the lead of fellow billionaire Amancio Ortega, is freshening up his Sears outlets in Mexico with an of-the-moment sense of style in a bid to boost profits.
The retailer is joining the ranks of Ortega's fashion empire Zara by introducing new brands that quickly convert the latest runway styles of clothes and accessories into cheaper, mass-distributed goods. It's a change of pace for Sears, which opened its first store in Mexico City in 1947 and whose 82 Mexican locations are now owned by Slim's Grupo Sanborns SAB.
Sanborns aims to benefit from the 30 percent growth in Mexican consumer spending that PricewaterhouseCoopers projects through 2017. Slim is betting that his "fast-fashion" strategy will help lure new, young consumers who favor retailers such as H&M and Forever 21, which opened its eighth store in Mexico last month.
Read more at Business of Fashion
Qatar Airways and IAG Cargo considering expanding capacity sharing agreement
Qatar Airways Cargo, and the cargo handling division of the International Airlines Group, IAG Cargo, are considering expanding a capacity sharing agreement signed in May to cover additional Asian destinations.
Under the agreement's current terms, Qatar Airways operate five weekly B777-F flights between Hong Kong and London Stansted via Mumbai International, Chennai, Delhi International and Dhaka on various routings, on behalf of IAG Cargo.
IAG entered the agreement after British Airways (BA, London Heathrow) prematurely terminated a lease contract with Atlas Air for three B747-8Fs operated by Global Supply Systems (GSS, London Stansted). The two parties are now considering expanding the deal to include points in Pakistan. Dave Shepherd, Head of Commercial at IAG Cargo, has said that the decision to expand the agreement is a result of its ongoing success adding that it could be a model for other carriers to follow.
Procurement in the UK
Metropolitan Police uses P2P system to transform procurement
The Metropolitan Police has introduced a purchase-to-pay (P2P) system to transform the way it procures goods and services.
Vicky Morgan, director of procurement operations at the service, said the iBuy system has helped improve customer service, reduce processing costs, improve financial reporting and balance costs. Speaking at the eWorld Purchasing and Supply conference in London, Morgan explained that she thought introducing such a system would be the main part of the transformation project. But she soon found out business process and change management were bigger hurdles.
To further improve the system, Morgan launched iBuy Plus to introduce "a very different way of working". Staff are now required to make every purchase order themselves, and Morgan has reduced the numerous levels of approvals. Before this system, an order would have to be approved by around three people.
Read more at Supply Management
Whitehall mandates supply chain cyber security standard for suppliers
The UK government wants to improve cyber security in its supply chain. From next week on 1st October, all suppliers must be compliant with new "Cyber Essentials" controls if they are bidding for government contracts which involve the handling of sensitive and personal information and the provision of certain technical products and services.
The UK government has developed Cyber Essentials in consultation with industry, and according to the government, it offers "a sound foundation of basic cyber hygiene measures which, when properly implemented, can significantly reduce a company's vulnerability." The scheme's set of five critical controls is applicable to all types of organisations, of all sizes, giving protection from the most prevalent forms of threat coming from the internet.
Cabinet Office minister Francis Maude said: "It's vital that we take steps to reduce the levels of cyber security risk in our supply chain. Cyber Essentials provides a cost-effective foundation of basic measures that can defend against the increasing threat of cyber attack. Businesses can demonstrate that they take this issue seriously and that they have met government requirements to respond to the threat. Gaining this kind of accreditation will also demonstrate to non-government customers a business' clear stance on cyber security.
Read more at Government Computing
Taiwan losing its grip on iPhone supply chain
Production of the hot-selling iPhone 6 is bringing business to a number of Taiwanese technology firms and boosting factory orders on the mainland, although supplier competition and sourcing changes at Apple have taken a bite out of the region's dependence on the popular handsets.
Apple has contracted Taiwanese tech giant Hon Hai Precision to make all its iPhone 6 Plus handsets and 70 per cent of basic iPhone 6 orders, analysts say. Pegatron, based in Taipei, will assemble the other 30 per cent, the Market Intelligence and Consulting Institute in Taiwan estimates.
"Most of the worldwide assembly for the iPhone 6 range will take place in China, because that is where the lowest costs and biggest factories are located," said Neil Mawston, global wireless practice executive director at Strategy Analytics in Britain.
But as Apple changes specs from earlier iPhone models and has the pick from a bigger field of suppliers worldwide, mainland and Taiwanese companies are getting fewer orders compared to older iPhones. "The components for the iPhone 6 portfolio come from a very globalised supply chain," Mawston said. Taiwan will pocket just US$25 to US$30 from the total US$245 to US$255 manufacturing bill of materials from each iPhone 6 handset, according to the Market Intelligence and Consulting Institute.
Read more at SCMP.com