"Molly, the reason you got less than Thomas, is because you are a girl." We take a look at some of the highlights of this year's International Women's Day…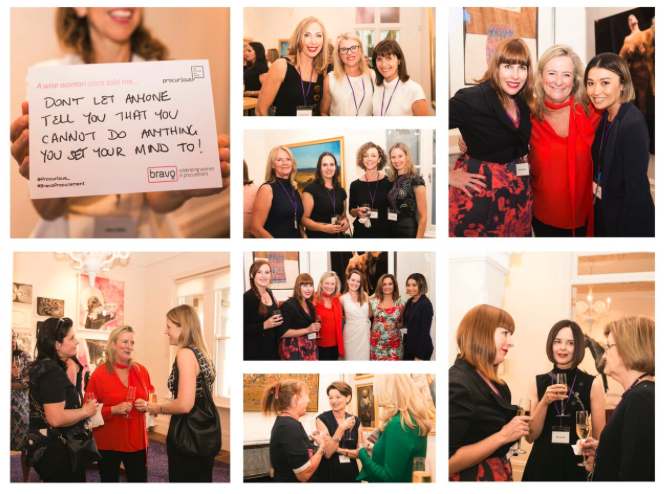 The #MeToo and Time's Up movements have triggered an intensely powerful outpouring of testimony and solidarity among people around the world.
But this is only the beginning of the story.
The broader issues of systemic workplace sexism and the fight for meaningful inclusion undeniably stretch far beyond the entertainment world.
We need look no further than our own procurement backyard where women account for just 20-35 per cent of procurement association memberships, represent just 30 per cent of attendees and 20 per cent of speakers, and earn up to 31 per cent less than their male counterparts.
Time is most definitely up for our own profession to tackle this issue and celebrate more fully the dynamite contributions made by talented women to their businesses and to the profession.
And judging from the overwhelming response to our A Wise Woman Once Told Me campaign, you think so too!
A Wise Woman Once Told Me…
For International Women's Day (IWD), we decided to pay homage to the wisest women we know with a new campaign entitled "A Wise Woman Once Told Me…"
Last year, we launched Bravo, a Procurious group, to both celebrate and promote women in procurement and campaign against the profession's current gender disparity.
For IWD we asked procurement professionals across the globe to join Bravo and share the best advice a woman has ever given them.
Here are some of our favourite responses and action shots from the day…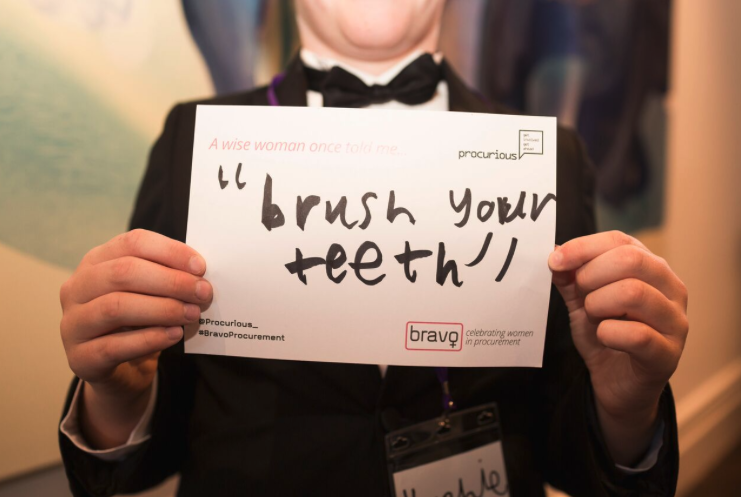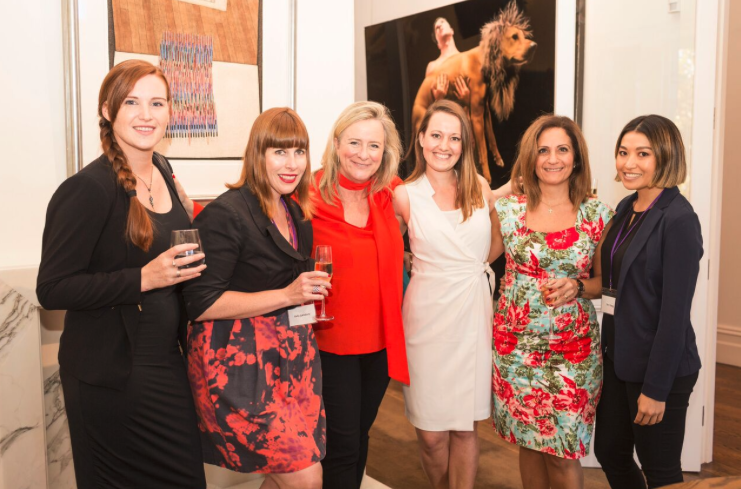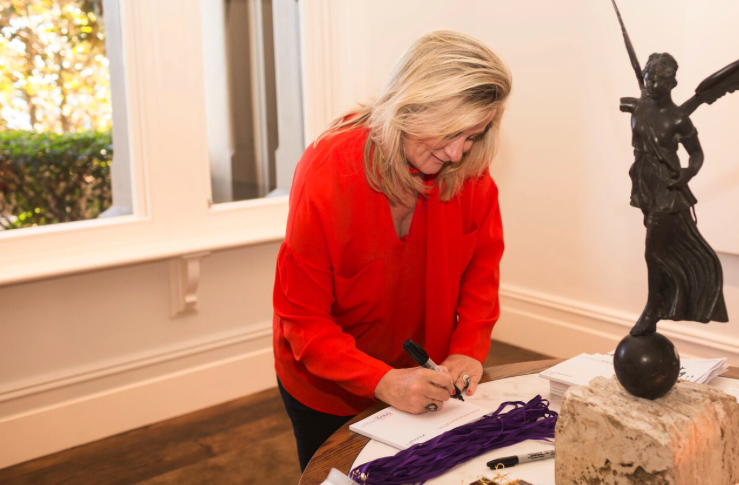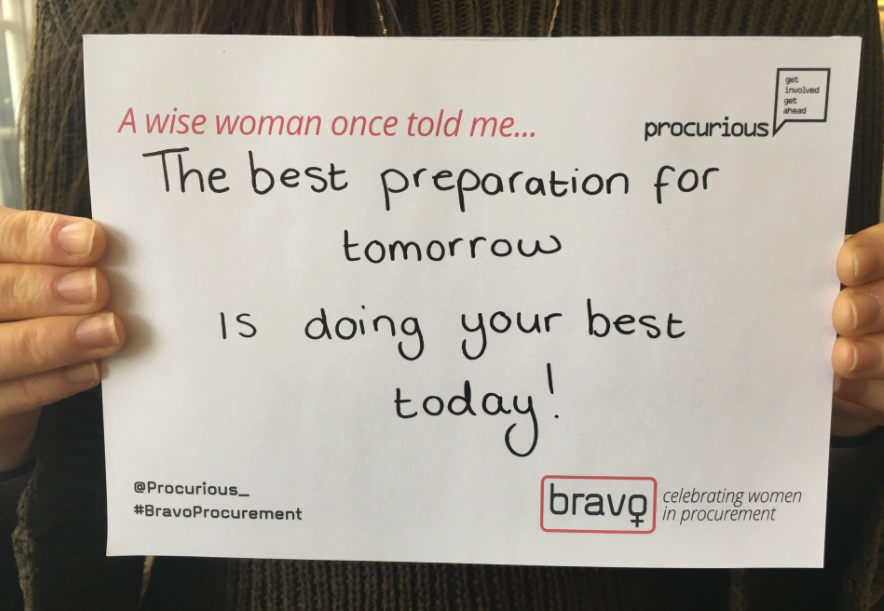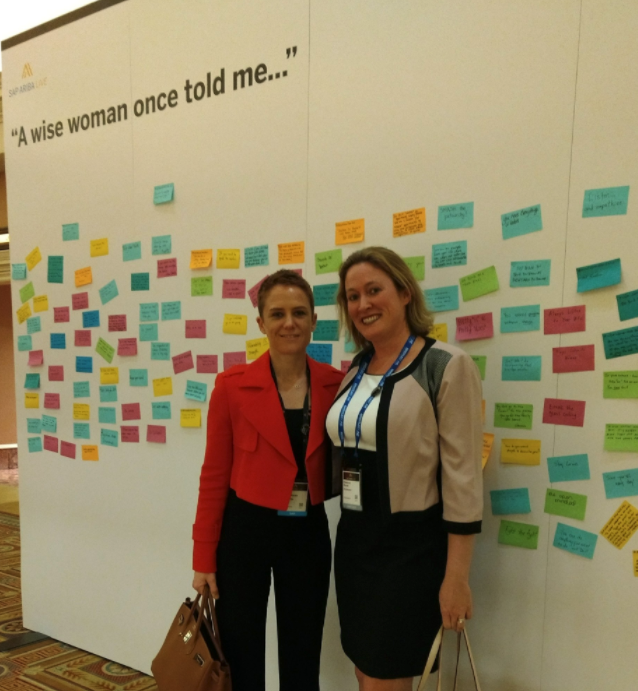 Literary heroines from across the globe were very well represented…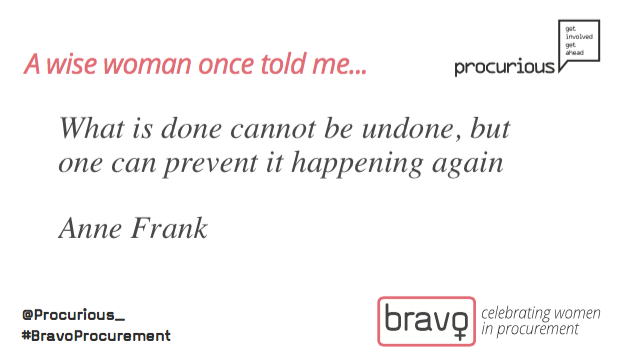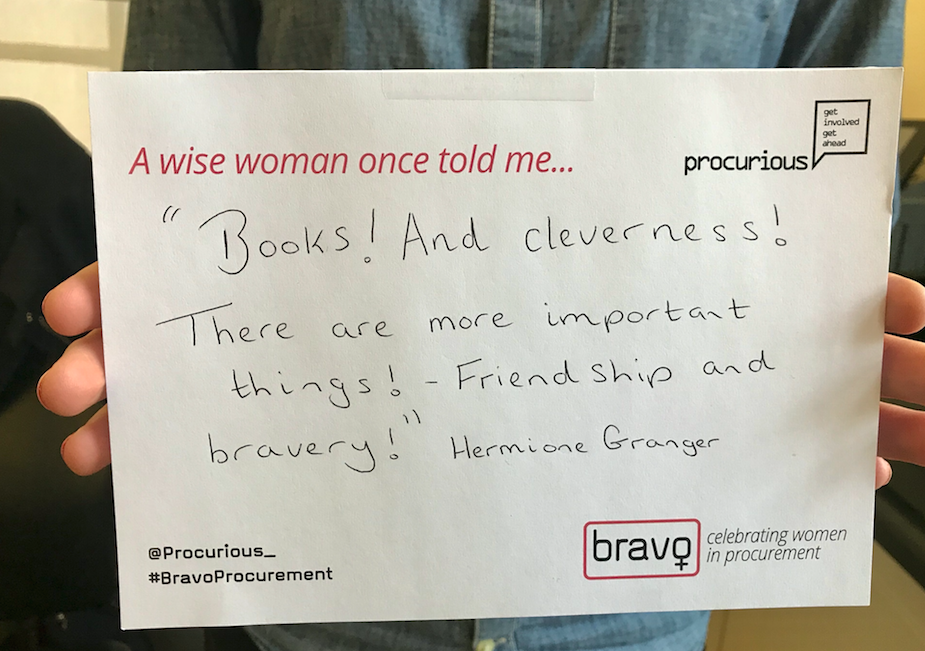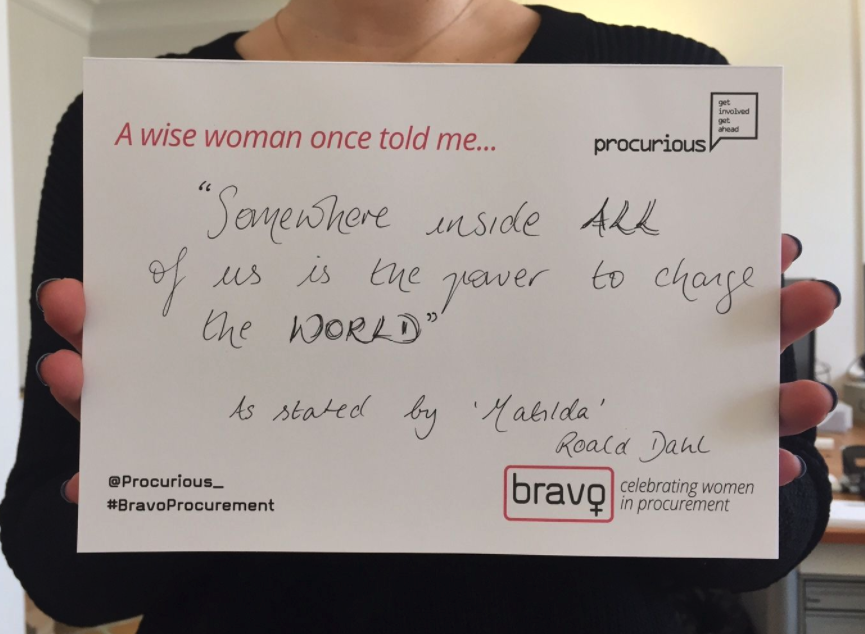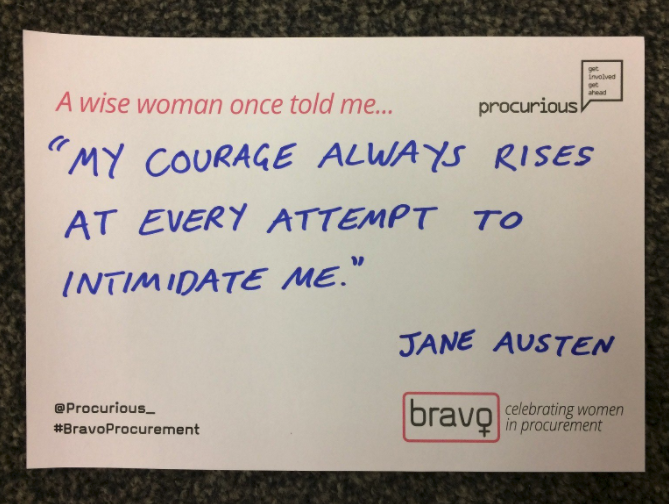 International Women's Day 2018  – By the Numbers
Events, campaigns, protests and celebrations across the globe marked 2018's International Women's Day.
This year's theme was #PressForProgress, a call-to-action to press forward and progress gender parity.
With the World Economic Forum's 2017 Global Gender Gap Report findings telling us that gender parity is over 200 years away – there has never been a more important time to keep motivated and #PressforProgress.  – International Women's Day
Some key events from this year's International Women's Day…
Pay Disparity is Child's Play
"Molly, the reason you got less than Thomas, is because you are a girl."
Stark pay gaps between men and women prevail across the world, which is why one Norwegian financial trade union, Finansforbundet, launched one of our favourite campaigns for this year's International Women's Day.
In the video, a group of children are asked to fill two vases with blue and pink balls.
Once they've completed the task they are rewarded with jars of sweets.
But the boys get more.
As you might predict, the confused children are quick to condemn the explanation they are given that boys get more simply because they are boys.
Unequal pay is unacceptable in the eyes of children.

Why should we accept it as adults?
Bravo – Join the campaign
There's still time to join Bravo on Procurious and take part in our Wise Woman campaign.
We promise to donate £1 to Action Aid – a charity committed to ending the inequality that keeps women and girls locked in poverty – for every person that joins Bravo before 12th March 2018 – that's the end of the day today! 
In other procurement news this week…
KFC: Back to Bidvest
It hasn't been a (finger-licking) good month for KFC WHO experienced widespread distribution problems after it decided to switch its logistics contract from Bidvest to DHL, resulting in the closure hundreds of outlets and disappointment of thousands of fried-chicken fans
Last week, it was reported that KFC would be returning, in part, to its ex-distributor Bidvest, who will supply up to 350 of its 900 restaurants
Bidvest has pledged "a seamless return" and a KFC spokesperson said "our focus remains on ensuring our customers can enjoy our chicken without further disruption." Let's hope they don't cluck it up this time!
Read more on BBC News 
Lego goes green
Lego has started using polymer from plants in some of its toys as part of a move away from oil-based plastics.
The Danish firm's first bioplastic offering is made from sugarcane and will be used in "botanical" elements including leaves, bushes and trees
The bioplastics are set to appear in stores later this year as Lego moves towards sustainable raw materials in all its products by 2030
Tim Brooks, vice president of environmental responsibility at Lego said: "We are proud that the first Lego elements made from sustainably sourced plastic are in production and will be in Lego boxes later this year. This is a great first step in our ambitious commitment of making all Lego bricks using sustainable materials."
Read more on Supply Management