Does the term 'soft skills' underplay their importance in the modern procurement world?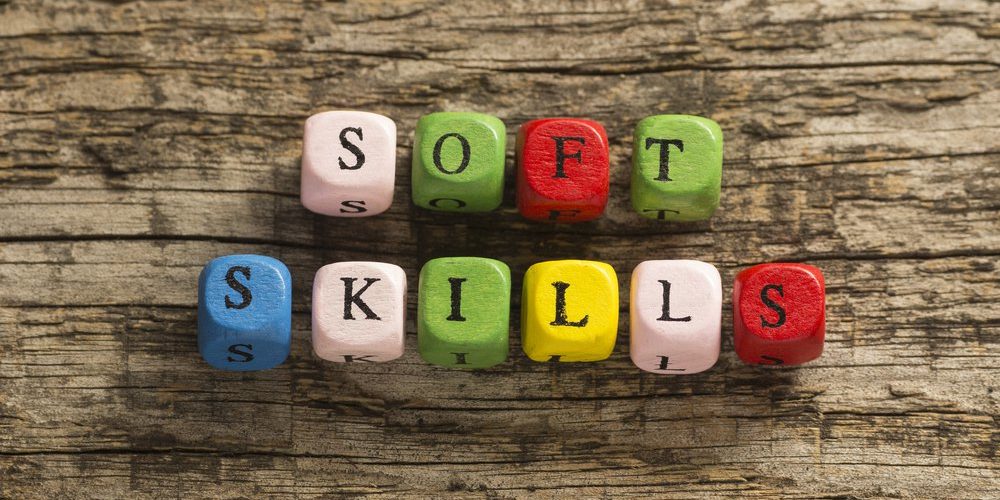 The English language is full of misnomers. Just ask the killer whale (actually a dolphin), or the horny toad (actually a lizard). Once a word or phrase has entered common usage, it's near-impossible to change it, even if the population generally understands that the term is misleading.
Which brings me to "soft skills". I work for an organisation that provides training for procurement and supply chain professionals. As such this is one of the terms that I hear bandied about many times a week.
My argument is that defining this skill-set as "soft" actually devalues an essential part of every procurement professional's toolkit.
To quickly summarise, soft skills are those used in dealing with other people. These include skills such as communication abilities, language skills, influencing skills, emotional empathy, and leadership traits. In contrast, "hard" skills – such as tendering or IT competencies – are readily measurable and (importantly) easier to train.
How Did They Come to be Called Soft Skills?
I'd be interested to hear if anyone has been able to pinpoint the first usage of this term.
The concept has been applied to business environments since at least 1936, when Dale Carnegie's famous self-help book 'How to Win Friends and Influence People' was published. Carnegie's work, which has sold a phenomenal 30 million copies to date, is essentially the definitive guide to soft skills. However, it stops short of actually using these words.
Recently, there seems to have been an explosion of articles and training courses focusing on soft skills, particularly in procurement. My theory is that procurement – having moved from back-office to business-partnership status only a decade or so ago – is, in effect, late to the soft skills party, and is currently playing catch-up.
It's possible that the term "soft skills" simply came about as an antonym to hard skills. Perhaps it reflects the "softly-softly" approach, where managers choose to influence, rather than confront, and to make suggestions, rather than issuing orders. Whatever the reason, I believe it's a misleading term due to the other connotations of "soft".
These Skills are Anything But Soft
To my ear, "soft" means easy, pliable, or yielding readily to pressure. Yet a procurement professional with excellent communication abilities, who is adept at reading people, will be a "harder" opponent in negotiations, than a colleague lacking these skills.
Similarly, the connotation with "ease" is deceptive when it comes to trying to train for skills like change management or leadership. And quantifying the results of that training is more difficult still. Hence we're hearing more and more that employers are hiring people based on their attributes (cultural fit, communication skills, willingness to change), recognising that hard skills can be easily picked up later on.
This has changed the approach recruiters are taking in job interviews. There is now less emphasis on hard skills, and more behavioural questions about how you would react in certain situations.
It's worth considering whether, in the future, soft skills will become so vital, they'll become a requirement for procurement roles. That situation already exists in some professions. Look at Medicine, where aspiring doctors are interviewed for qualities including maturity, communication, the ability to empathise and collaborate. Hugh Laurie's Dr House, with his acerbic bed-side manner, would in reality never have gained entry into medical school, no matter how brilliant he was.
There's a school of thought that when it comes to soft skills, you've either got it, or you don't. Soft-skills training, therefore, is ineffective because you can't change someone's personality. Personally, I disagree because I've witnessed colleagues who have worked hard to develop skills like effective listening. There'll always be hard cases, but the days of people dismissing these skills as "fluffy" or otherwise useless are over.
Three Alternative Names for Soft Skills
As I wrote at the beginning of this article, it's nigh-impossible to change a term once it's in common usage. However, if professional organisations, training providers, and the like, were to phase out the words "soft skills", and call them something more accurate instead, we might see this phrase begin to disappear.
Here are three suggestions for a more accurate description of "soft" skills.
1. Essential skills: I've borrowed this one from ISM CEO Tom Derry, who also isn't a fan of the term "soft skills". Tom used the term "essential skills" when launching ISM's Mastery Model to describe the many interpersonal attributes required on the journey to achieving accreditation.
2. EQ: "Emotional intelligence quotient" is the technical term for soft skills. I like this term simply because it contains the word "emotional", which pretty much sums up what soft skills entail. Calling it a "quotient", however, raises the argument that EQ, like IQ, is something you're born with, and can't be improved upon.
3. People skills: The simplest, and possibly the most accurate alternative for soft skills is "people skills". After all, every one of these skills involves dealing with people, while hard skills can generally be put to use sitting alone at your computer.
If you have other suggestions, or already use a different terminology in your workplace, please add a comment below!
Need help with your people skills or EQ? Want to get your procurement career in shape? Stay tuned on Procurious in September for our Career Bootcamp. More information coming soon!