New research has revealed the benefits organisations can realise by having a top-performing supplier diversity programme.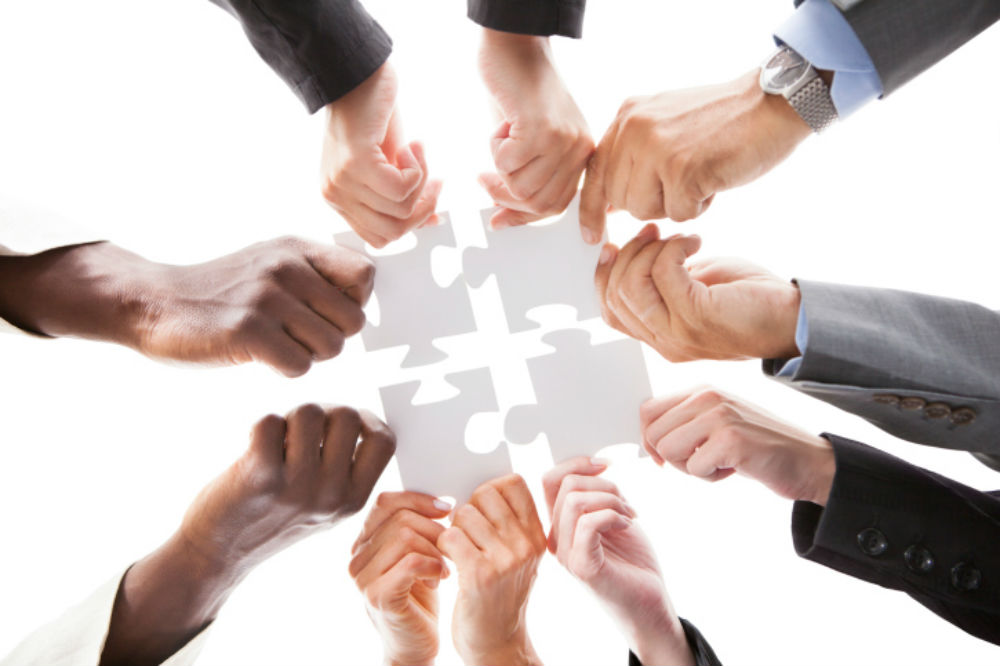 Full Benefits of Supplier Diversity Not Yet Achieved
Historically, supplier diversity programs have focused on a narrow combination of meeting government spend requirements, and participating in corporate social responsibility initiatives with under-represented communities.
For example, survey respondents in The Hackett Group's 2016 Supplier Diversity Study report that their most important objectives are:
Improving the corporate image in the marketplace;
Supporting corporate culture around diversity and social responsibility; and
Complying with regulatory requirements.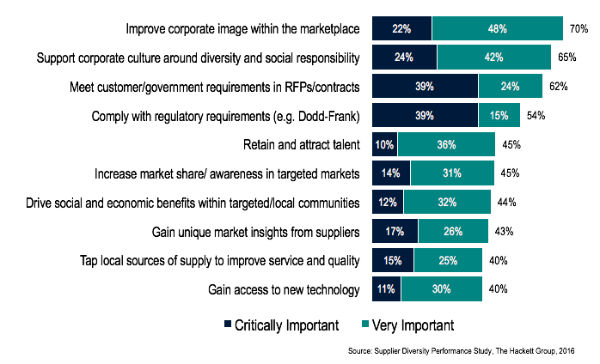 However, companies are starting to realise that they will not achieve maximum benefits from supplier diversity programs if their objectives stop there. In fact, by expanding the goals and activities of these programmes, organisations can gain access to new markets, innovative supplier partnering practices and avenues for improved corporate branding.
Several hurdles can prevent procurement organisations from obtaining the necessary support to invest in a supplier diversity programme. Often, business leaders worry that dedicating resources will ultimately mean sacrificing procurement savings.
However, The Hackett Group's research suggests that not only do procurement organisations with top-performing programmes experience no dip in efficiency, but they extract even more benefits from the programme.
For example, 23 per cent of diverse suppliers often or greatly exceed buyers' expectations and the majority of remaining diverse suppliers are meeting expectations.

Top-Performing Organisations Take Strategic Approach to Supplier Diversity
Supplier diversity is evolving from a check-the-box corporate social responsibility requirement, to a strategic enabler providing access to new and innovative products, and increased market share in new and developing communities.
Top-performing companies recognise this and have begun working toward achieving a broader range of benefits from their programmes. Successful ones typically address three areas: global expansion, supplier partnering and reputation management.
Global Expansion
Supplier diversity programs usually start small and then grow in terms of domestic volume and geographic reach. Our survey found that 76 per cent of organisations have diversity programs that are currently limited to the domestic (U.S.) market.
Of this group, 40 per cent plan to expand their program globally in the next two to three years. Global expansion of supplier diversity brings additional benefits, including investment in global economic development and improved relationships with local suppliers and their communities.
Organisations should be sure to engage the appropriate partners before designing a global expansion of their programme. This can include corporate diversity groups and third-party diversity organisations.
Supplier Partnering
Supplier partnering is the process of developing and enhancing relationships with suppliers. Small and minority-owned businesses can be the source of added benefits, including cost savings, process improvements and product innovations.
Investing in the development of local suppliers helps build productive relationships and prepares suppliers to be successful partners. Buyers should also identify candidates for strategic partnerships.
While this is frequently the most immature area of supplier diversity programs, benefits can be significant.
Reputation Management
Developing a strong reputation for dedication to supplier diversity can result in increased market share and talent retention. There are multiple channels available to facilitate a clear and positive message regarding supplier diversity, including both internal- and external-reaching activities.
Procurement groups should look for reputation management opportunities that align with corporate objectives to increase collaboration between groups.
Organisations with strategic reputation management practices typical utilise some combination of social media and local, in-person interactions to interact with stakeholders and communities.
Programme Objectives Must Come from the Highest Levels of the Company.
Top-performing supplier diversity programs are developed and planned with substantial guidance from executive leadership.
Leaders of supplier diversity initiatives should make it a priority to create a culture supportive of diversity and inclusion, not just in procurement, but throughout the enterprise.
All diversity objectives, including supplier diversity, workforce diversity, and community and market interaction, should have the same strategic objectives in order to take advantage of a larger network and create a more collaborative workplace.
Laura Gibbons is a Research Director for The Hackett Group's Procurement Executive Advisory Program. She has industry and consulting experience in areas such as purchase-to-pay, strategic sourcing, payment strategies, and organisational and process design. You can contact her on Procurious or via email.
Learn more about Hackett's Procurement Executive Advisory Program here.