If it's adventure you're looking for, look no further than supply chain for your career choices. Find out why on Day 1 of Career Boot Camp.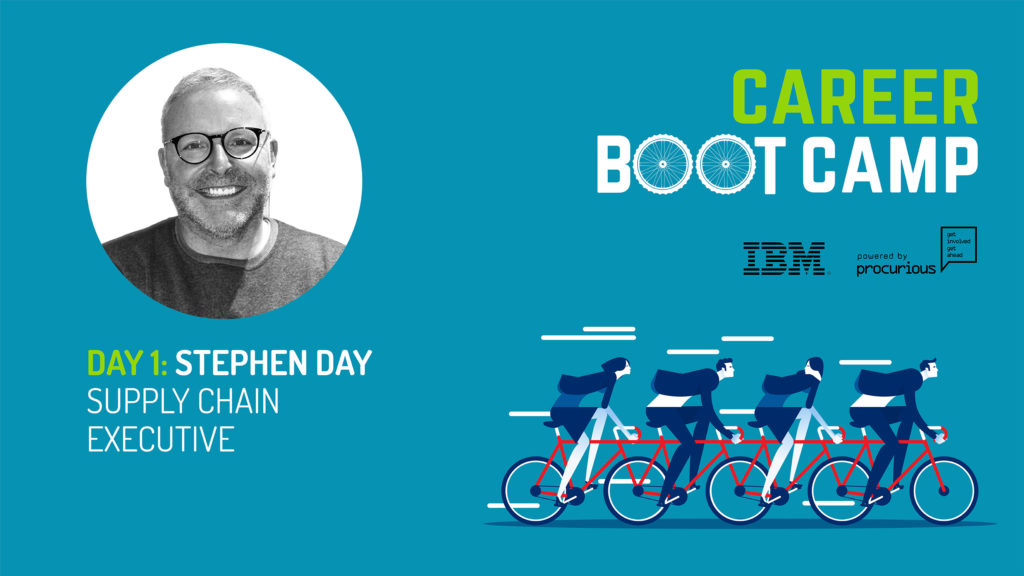 Stephen Day is our coach on Day One of Career Boot Camp 2019. Sign up here to listen to his podcast now.
Are you sitting at your desk dreaming of a supply chain role that can take you far-away places and foreign lands? Do you wish that your job included the opportunity to try new things and work in different roles?
Stephen Day's career journey certainly hasn't seen him stuck in a rut with his wheels spinning. He's worked in a range of industries and a variety of roles across the globe and attributes his career success to thirst for knowledge and the absence of a fear for the unknown.
Stephen has made many changes in his career. After starting in engineering, Stephen pivoted to telecoms and, after a decade, made another switch to educational publishing. He found the skills and knowledge he'd gained in each industry could be easily transferred to new sectors and new roles.
Break the Habit of Fear
"People can get into bad habits that are not helpful," Stephen advises. "They can get so wedded to the salary that they end up really miserable – our careers are relatively short – we need to do the work where we feel energised and can make a difference."
Fear, Stephen warns, can keep people stuck in the wrong roles.
But the good news is that a career in supply chain has never looked better. There are plenty of great supply chain roles for professionals that want to make the change and who have the skills and capabilities to take on a new role.
The opportunity to work with a variety of new leaders will provide chances to learn and grow. Stephen is grateful that that he's been able to work with great leaders and thinks that this is an important part of any supply chain professional's career journey. "Are the people you are working with inspiring you?" he asks. If not, perhaps it's time to make a change.
Luck is Not a Random Event
Stephen favorite piece of advice comes from the Greek philosopher Seneca: "Luck is what happens where preparation meets opportunity."
He's always seeking out new ways to be prepared. Over the years, Stephen's efforts to keep current and up to date have enabled him to have broader conversations at all levels of the organisations in which he has worked. Building his credibility meant that when he sought to implement transformation and change, senior leadership were ready to listen to his ideas.
Three Steps to Build Bravery for your Career Adventure
To make sure that your acts of career bravery and an appetite for adventure aren't foolhardy, Stephen has these three tips for you to try:
Find ways that you can keep up to date with issues in your industry;
Volunteer for difficult projects when they arise – organisations like people who are prepared to do the hard stuff;
Develop your network so that people think of you when opportunities arise.
Why not take the first step to build your network on Procurious by reaching out to other supply chain professionals today? You can start with Stephen Day as your first step to grow the connections in your supply chain network!