Two enormous explosions ripped through the Chinese port city of Tianjin last week, killing 112 people, hospitalising hundreds and leaving thousands of local residents homeless.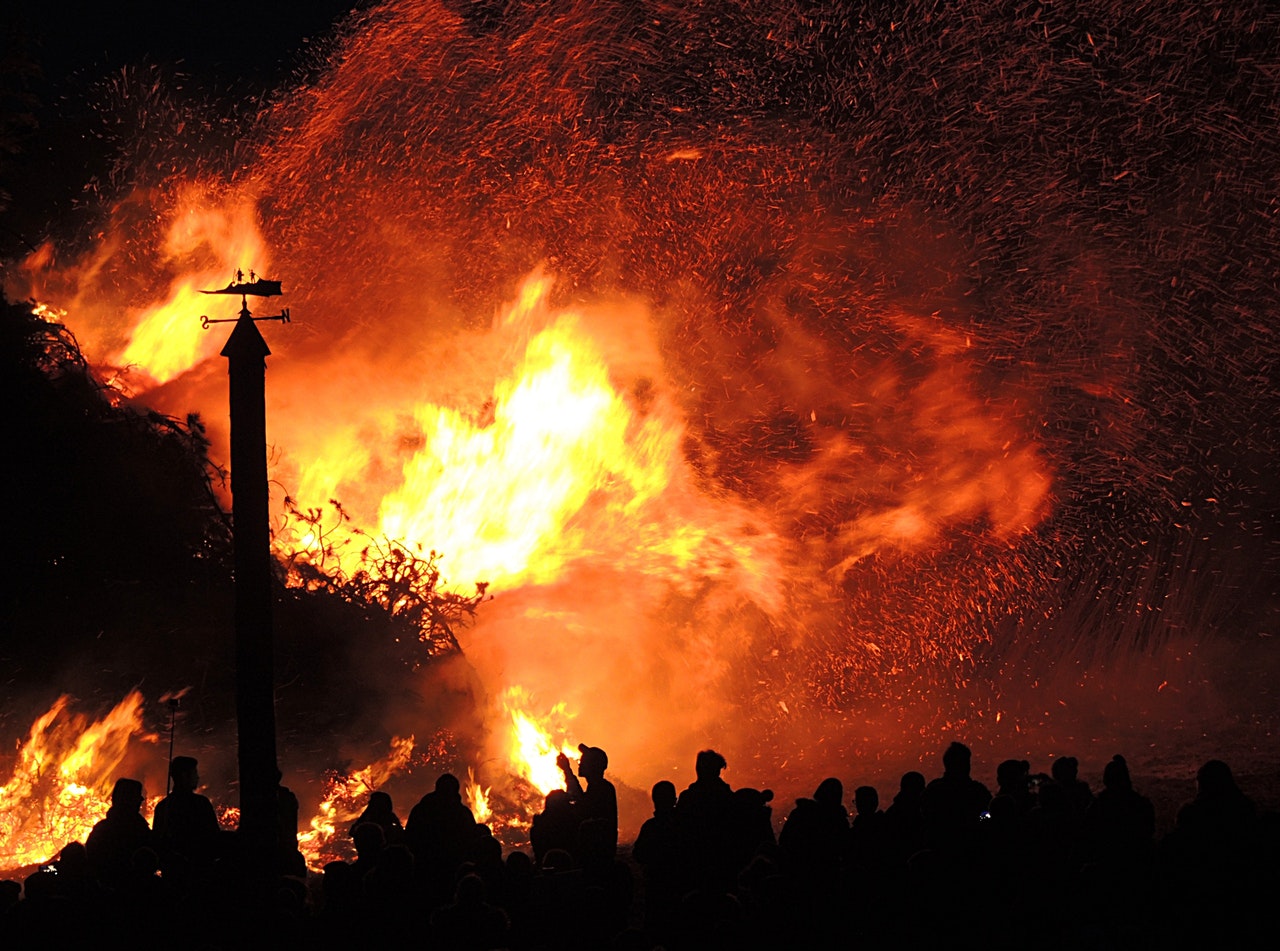 While nothing can be compared to the tragic loss of human life, businesses look set to have to deal with major disruptions to their supply chains, with logistics issues for some and significant loss of goods that were at the port when the explosions occurred.
Safety Fears
The blasts, which occurred in a warehouse storing hazardous chemicals, were large enough to be seen from space and also register as seismic activity in Beijing (over 75 miles away). Investigations have been started as to the cause of the explosions, but are being hampered by safety concerns at the site.
Residents in a 3km radius were evacuated on Saturday after it was found that sodium cyanide was present at the site. The volatile powder can be fatal if inhaled and, when mixed with water or burned, produced hydrogen cyanide, a highly poisonous gas.
Business Impact
The current situation, as well as the inability to get people on the ground at the port, has made it difficult for businesses to quantify the losses they have suffered. Tianjin is the world's 10th busiest port and China's largest hub for the import of vehicles, which means organisations will be dealing with the future impact as well until the port returns to full capacity.
Mitsubishi have estimated a total of 600 cars were damaged in the blasts, while Renault and VW have also stated that they have lost cars that were being stored in warehouses at the port. Toyota has suspended production at two of its Chinese facilities for three days due to logistics issues caused by disruption to port services.
And it's not just auto-manufacturers that are affected. The port also handles large quantities of metal ore, coal and steel, with Australian mining giant Rio Tinto stating that shipments had been disrupted, although no products had been damaged.
A number of Chinese technology organisations have also reported interruption to operations. Tencent, Liepin and 58.com were among the companies with facilities within the blast radius and are returning operations to normal wherever possible.
Analysts estimate that the incident could generate total insurance losses of between $1-1.5 billion.
Risk Mitigation
While situations as extreme as this are fairly uncommon, disruptions in the supply chain are something that organisations need to deal with on a regular basis. Around China, shippers and maritime logistics organisations have begun to route freight through other ports, while others have begun to look at using airfreight.
Having good contingency plans in place for your supply chain allow you to cope with the unexpected risks and outcomes. Scenario planning can be used to reduce uncertainty and mitigate risks. You can get some good tips for that here.
From identifying alternatives methods of transportation to creating supplier panels to ensure continuity of supply for critical items and engaging openly with stakeholders, there are a number of options open to organisations to allow them to adequately deal with disruptions in the supply chain.
You can keep track of potential risks through a variety of tools, including the BSI Risk Index and the CIPS Risk Index. These organisations will publish research based on the indices that can help to shape organisational strategies for the mitigation and management of risk.
You can also always check out the eLearning available on Procurious for a selection of free videos on risk and crisis management, which should help you build a foundation in the understanding of the topic.
Is your organisation impacted by the situation in China? Do you have any great risk mitigation tips you can share with your peers? Let us know or get involved on the Procurious community.
If you haven't had time to check out the big stories in the procurement and supply chain space this week, here are some of the main headlines.
Calais crisis: freight costs could rise 'significantly' 
Unless the ongoing crisis at Calais is resolved, freight prices could rise significantly in the next few weeks according to Rhenus Logistics UK. The company said the operational impact that French strikers and migrant incursions at the port were having on the UK's import and export trade was concerning.
Managing director David Williams said drivers were resigning from the route due to the stress of getting through the port, and the risk of fines because of stowaways. "The decision by drivers to step away from this route has already seen a number of freight businesses introducing surcharges of between 1-2 per cent," he said. "The rise in costs, due to increased fuel bills, man hours and required rest break, is now becoming a very serious issue for the logistics industry."
Separately, global supply chain consultancy Crimson & Co warned that the continuing disruption at Calais highlighted the need for UK businesses to review their risk strategies. The firm said exporters and importers across the UK were reporting losses and were being forced to either find alternative but more expensive routes or stop deliveries altogether.
Read more at Supply Management
Apple confirmed to be working on self-driving car
Apple is working on a self-driving car project, and may have made more progress on the car than previously thought, according to documents seen by the Guardian. The UK newspaper said it has seen correspondence between Apple and a high-security test site near San Francisco, regarding a test location.
Apple is rumoured to be working on a self-driving car, apparently under the code name 'Project Titan' and has held meetings with automotive manufacturers and recruited engineers in this field, but the test site communication is the first confirmation of the project.
The Special Project group at Apple had contacted the test centre, GoMentum Station, a former weapons testing facility. It has over 20 miles of paved roads and streets for testing, and is still guarded by the military, offering a high degree of privacy and security.
Tim Cook, CEO of Apple has reportedly met with executives from a number of car companies recently, including Fiat-Chrysler, and it has also hired engineers from Tesla Motors, Mercedes-Benz, and electric car battery maker A123 Systems.
Read more at Arabian Supply Chain
Cutting out the middleman – milk price row
Consumers are being urged to boycott supermarkets and buy milk direct from farmers, to ensure producers receive a fair price. More than half a century after their heyday, local milk producers are back in fashion. After a collapse in the price they receive from retailers and processors for their milk, dairy farmers – who protested in large numbers over the past week – are turning to selling their milk directly to consumers.
While the number of dairy farmers in the UK continues to fall, from 200,000 in the 1950s to fewer than 10,000 today, a growing number are now cutting out the retailers and middlemen and once again offering up their milk locally.
It marks the revival of market that was lost with the emergence of refrigerated lorries and supermarkets in the second half of the last century. The use of milk as a loss leader by supermarkets to draw customers in made it impossible for a locally based dairy market to compete. But consumers and caterers are now being urged to boycott retail milk and buy direct from farms to help struggling dairy farmers receive a fair deal.
Although retailers and milk processors blame the falling price of milk on global markets, dairy farmers say they are being unfairly affected. They say supermarkets sell milk too cheaply as part of their price wars, and that farmers don't receive a fair proportion of the final retail price.
Read more (and view the milk infographic) at The Guardian
Infor Buys Supply Chain Management Firm GT Nexus
Enterprise software firm Infor Inc. has agreed to acquire cloud-based supply chain management firm GT Nexus Inc. for $675 million, the company said Tuesday, as business solution providers race to accommodate the changing needs of supply chain executives.
New York-based Infor, which is one of the world's largest suppliers of enterprise resource planning, or ERP, software, helps companies including aerospace, technology and pharmaceutical companies to track various components of their business. Oakland, Calif.-based GT Nexus provides cloud-based services, or software hosted on the remote servers, that allow companies to manage inventory and orders, and help companies communicate up and down the supply chain.
GT Nexus facilitates more than $20 billion in payments between buyers and their suppliers across 90 countries in eight currencies, according to a Tuesday release. Clients include Adidas

AG

, Caterpillar

Inc.,

Deutsche Post DHL, A.P. Møller-Maersk

,

Pfizer

Inc.

and many manufacturers and retailers.
The deal comes as more companies are relying on technology to better manage, and gain more visibility, into the various functions within their supply chains, from sourcing to distribution. Sales of supply chain management software grew 10.8 per cent in 2014 to $9.9 billion.
Read more at The Wall Street Journal