Hardly a week goes by in the world of procurement without news of slave labour, corruption and exploitative working conditions within supply chains and, sadly, this week is no different.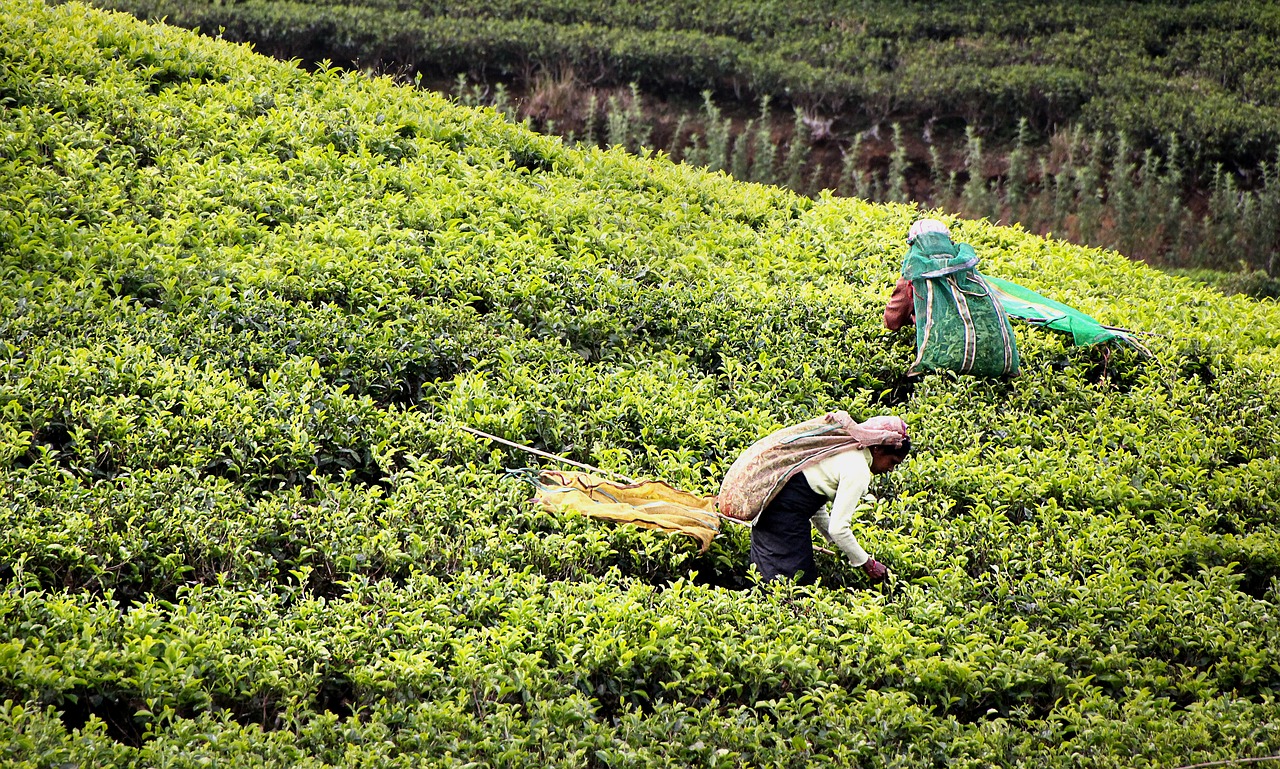 The Business & Human Rights Resource Centre has revealed that Syrian refugees, including children, are being exploited in the fashion industry in Turkey.  
The organisation has asserted that clothing brands are not doing enough to ensure supply chains are safeguarding Syrian refugees fleeing conflict into Turkey. It has urged companies to take further action, and ensure that desperate refugees are not escaping into exploitative working conditions.
No Targeted Approach
Last week, Turkey's government decided to issue work permits to Syrian refugees in order to help minimise exploitative labour practices. However, many refugees will remain in Turkey illegally, and join the 'informal' workforce, where they will be at their most vulnerable.
Some of the clothing brands questioned in the survey are actively taking steps to prevent these exploitative conditions, for example, in cases of child labour. However, most do not have a targeted approach to the treatment of refugees.
The Centre has has urged brands to develop action plans, increase scrutiny, and work more closely with Turkish partners in order to protect vulnerable Syrians.
Palm Oil Supply Chains
The Guardian has also drawn our attention to the plight of palm oil workers in South-East Asia. According to research published by US-based NGO Verité, palm oil plantations are rife with exploitative practices due to their remoteness and size.
Workers on the plantations are often trafficked, undocumented individuals which makes them vulnerable to, amongst other things, being paid below minimum wage, having their passports removed, and physical abuse.
On the 17th of February at 10am, The Guardian are hosting a live chat on how to improve the livelihoods of these workers. As preparation, you can read what Procurious has written on the subject in the past.
Positive Signs
However, we are also looking to the positives, and fortunately there are a few! The UK is leading the way as one of the first nations to sign an agreement to combat exploitative conditions, such as forced labour, people trafficking and other forms of modern slavery.
The International Labour Conference's agreement, which has also been signed by Niger and Norway, will require signatories to "take steps to prevent forced labour, provide victims with protection and access to effective remedies and to carry out due diligence to prevent and respond to the risk of forced labour."
It's hoped that the UK's move will encourage other countries to get on board and sign the agreement. ILO director-general, Guy Ryder, believes that this "is a clear sign that global momentum is building in the fight against these abhorrent practices that demean and enslave millions around the world".
Simplifying Sustainability
Alongside this, it is also fantastic to see the work that SEDEX are doing to drive change ahead of their  'Simplifying Supply Chain Sustainability' conference next month.
Sedex is a not for profit organisation, which strives to improve working conditions and encourage global supply chains to share ethical data more effectively. Next month's conference will feature speakers from the Kellogg Company and Mars, and aims to help organisations take a fresh approach to managing supply chains issues.
CEO of Sedex, Jonathan Ivelaw-Chapman, spoke with Pioneers Post this week about supply chain sustainability, cleaner supply chains and his five-year-goals. You can read the full interview here.
It's great to see different organisations and governments contributing to ending exploitative working conditions worldwide. Hopefully these positive steps can inspire others to make changes in their supply chains.
Meanwhile, here are some of the other stories making waves in procurement and supply chain this week…
Shanghai Moving to Greener Future
The city of Shanghai has launched a programme calling for enterprises from all industries to work out their own plan on a green supply chain campaign

The programme invites multinational companies, state-owned enterprises, and private firms in Shanghai, to submit proposals for their green supply chain projects to the city's environmental authorities before March 31st

Fang Fang, deputy chief of the Shanghai Environmental Protection Bureau, said "Promoting green supply chain management is an effort to use market forces to promote higher environmental standards among enterprises."

Shanghai has set a goal of cutting down on the density of PM2.5 particles — a major contributor to air pollution — to 42 micrograms per cubic meter by 2020, down from 53 last year.
Read more at Shanghai Daily
New Solar Plant for Morocco
Morocco's agency for solar power, 

Masen,

 has opened the tender for project developers for a 400MW solar plant in the centre of the country

The projected Noor Midelt site will cover around 6,000 acres 15 miles Northeast of the town of Midelt. Construction is expected to start in 2017.

The move comes just weeks after the completion of the first phase of the country's ambitious project to generate half its electricity from renewable sources by 2020.

Simon Gray, World Bank country director for the Maghreb said "apart from creating jobs, the construction of the plant and the development of Morocco's Solar Plan will establish a future source of reliable green energy," Simon Gray, World Bank country director for the Maghreb.
Read more at Supply Management
Amazon Targets Bookstores and Drones
Amazon dipped its toe into the waters of brick-and-mortar stores with

the opening of a bookstore in its home city of Seattle in November

.

The expansion of bookstores, which the company has not confirmed, would be a surprise reversal from the online retailer credited with driving physical booksellers out of business.

US regulatory impediments have made it difficult for the e-retailer and others to roll out drone tests. In April, the Internet retail giant sent the Federal Aviation Administration (FAA) a letter that urged it to ease up on its drone testing regulations.

While the Dutch government may have agreed to allow drone testing, it has adopted an innovative approach to anyone that breaks the rules – white eagles!
Read more at Supply Chain 24/7 and Supply Chain Digital
Nigeria Introduces New Procurement Pricing Guidelines  
The Nigerian government hopes to save at least N12 billion annually from the services of the newly-established Efficiency Unit (E-Unit) of the Federal Ministry of Finance.

The head of the unit, Patience Oniha, explained that the government would introduce price guidelines and shared services policy among MDAs to increase transparency in the procurement process.

The E-Unit will aim to generate savings for the Government from procurement, elimination of wastage, excess capacity and minimising duplications

The head of the E-Unit said such savings would be channelled to priority projects, to improve infrastructure, encourage domestic production and attract fresh investors.
Read more at Premium Times