3D Printing is disrupting yet another industry – fashion. But this time, the big companies are ahead of the game.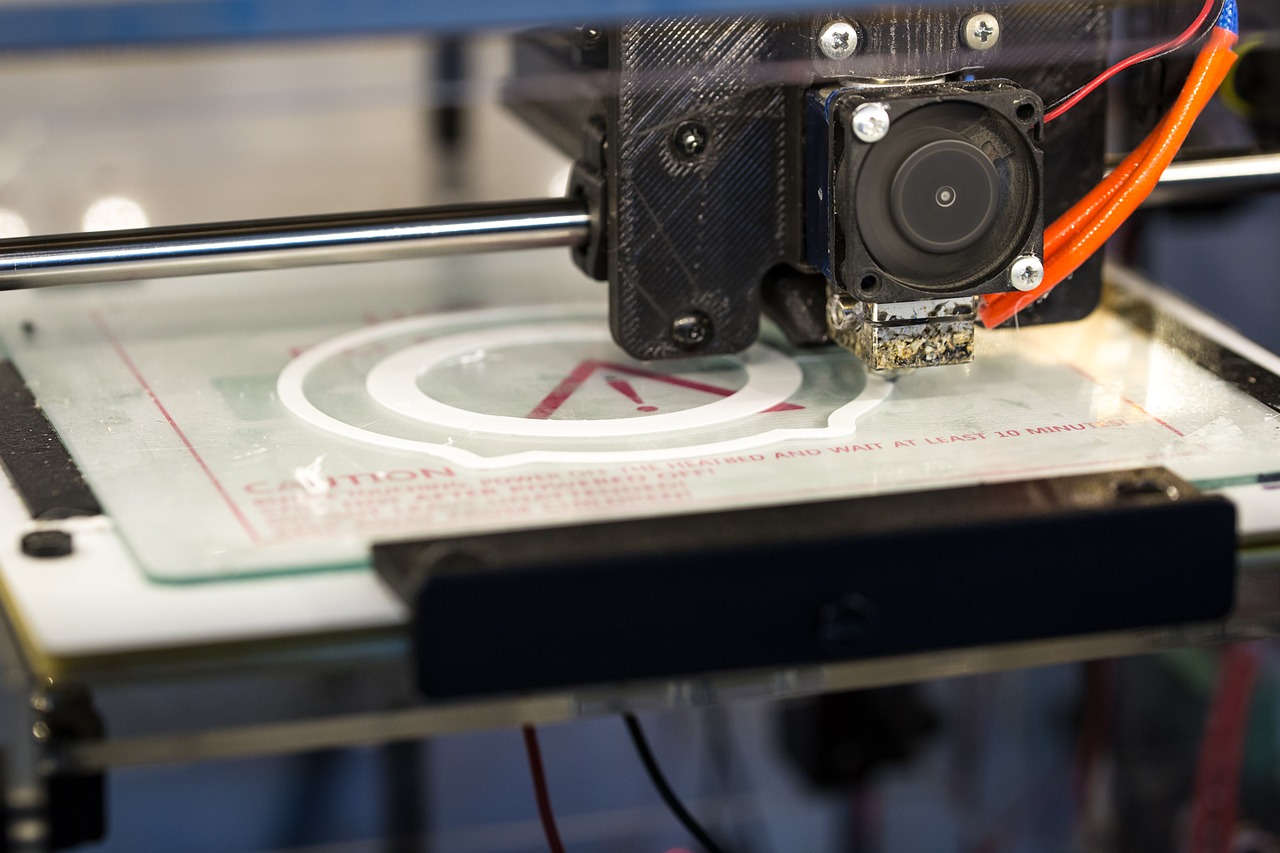 From parts for fighter jets, to prosthetic arms and legs, and concept cars, 3D Printing is being used to manufacture a huge variety of items. And with its use on the rise, it's putting pressure on organisations to reassess their manufacturing and supply chains.
The latest industry to come into the sights of the 3D Printing revolution is one that might surprise you – fashion. It's not strictly a new phenomenon (it's been over a year since these items first appeared), but it's worth noting for a couple of important reasons.
Firstly, unlike in other industries, the well-known clothing manufacturers are at the forefront of the efforts. Secondly, the consideration of what this might mean for the fashion industry in terms of manufacturing and intellectual property.
Introducing Liquid Factory
Last week, Reebok announced the introduction of 'Liquid Factory', a brand new manufacturing process using the concept of 3D drawing. Using a liquid created especially for them, Reebok can literally draw a shoe, without the need to use a mould at any point.
Not only does this drastically reduce the speed of manufacture, but it also allows Reebok to innovate more freely in the design of their footwear. According to Bill McInnes, Head of Future at Reebok, it's the first jump forward in footwear manufacturing in over 30 years.
"One of the most exciting things about Liquid Factory is the speed. We can create and customise the design of shoes in real time, because we're not using moulds – we're simply programming a machine," said McInnis. "Liquid Factory is not just a new way of making things, it's a new speed of making things."
Innovation doesn't come cheap, for the consumer at least. A pair of the new 'Liquid Speed' trainers will set you back $189.50, though McInnes points out they more advanced than other trainers.
Setting the Fashion Trends
Reebok aren't alone in using new methods to creating footwear.
Adidas rewarded its sponsored athletes who won medals at Rio 2016 with a new 3D printed running shoe. Under Armour created a new trainer with a 3D printed sole, and sold out the entire line (at $300 a pair) after Michael Phelps wore them at the Olympics Opening Ceremony.
Under Armour have stated that the 3D printing process allows them to create a highly customised shoe based on individuals' vital statistics. And printing, rather than moulding, allows for "mass customisation" without huge increases in price.
And it's not just trainers that are going through the 3D printer. Bikinis, dresses, and even the costumes for HBO's latest masterpiece, Westworld, have been 3D printed. 3D printing is also being used to manufacture so-called "smart fabrics", essentially wearable technology in clothing.
IP, Counterfeits & Consumers
However, while 3D printing holds many positives for the fashion industry, there are concerns too. Consumers are unlikely to see changes to their shopping habits in the very near future. But it's how shopping will evolve that plays a major role in the fashion industry's evolution.
Consumers may in the future be able to pay to download files of clothes to print themselves at home. 3D body scans could make tailored clothing much cheaper and more accessible.
But the over-riding concern for designers and retailers is what would happen to the IP. And how could they cope with the likely influx of counterfeit goods. The industry already deals with countless fakes, but access to CAD files and cheaper 3D printers could see the issue increase exponentially.
Fortunately, the fashion industry has time on its side in this respect. Affordable 3D printers capable of this are still very rare. And if organisations choose to invest time and resources into protecting their IP now, it could save them considerable trouble in the future.
Will 3D Printing change the way we buy clothes? Could it also see an end to sweatshop labour in fast fashion? Share your views below.
While we've been searching for a cheap 3D printer, we've also been on the look-out for the top headlines this week.
Uber Drivers in Landmark Case Win
Uber drivers in the UK have won an employment tribunal case, which ruled they were workers, rather than self-employed.
The decision means that drivers will be entitled to holiday pay, rest breaks and the national minimum wage.
Uber, who argued that its drivers were self-employed contractors, has already said it will appeal.
Should the verdict stand, it could impact tens of thousands of workers in a similar situation.
Read more on The BBC
Tesla Posts First Profit in Three Years
Electric car maker Tesla has posted a surprise profit this quarter after selling more vehicles than expected.

The company's revenue rose 145 per cent to $2.3 billion in the quarter, while vehicle sales doubled to 24,821.

Tesla's stock rose 5 per cent in response to the news.

The news may mean Tesla is able to meet its bold target of selling between 80,000 and 90,000 electric vehicles this year.
Read more at The Wall Street Journal
Currency Related Price Increases Continue
Microsoft has become the latest company to increase its prices as it adjusted its charges to account for currency fluctuations.
The rise comes less than two weeks after Unilever's public spat with Tesco over requested price increases.
Microsoft stated that the increases were as a result of assessing their product prices, and creating alignment across the European region.
Apple have also announced price rises on their hardware in the UK, some by more than £500.
Read more at Supply Management
Modern Slavery Allegations in Fashion Supply Chains
A BBC investigation has revealed modern slavery and child labour in the supply chains of major global companies.
The supply chains of Marks & Spencer and ASOS were found to have poor working conditions in Turkish factories.
War of Want also alleged similar findings in the supply chain of Japanese retailer, Uniqlo.
The company's Chinese suppliers have been found to enforce excessive overtime, and dangerous conditions, on their workers.
Read more on Supply Chain Dive