How would you define perfect procurement? We've spoken a great deal recently about how saving money or getting the best deal is no longer the be all and end all in procurement.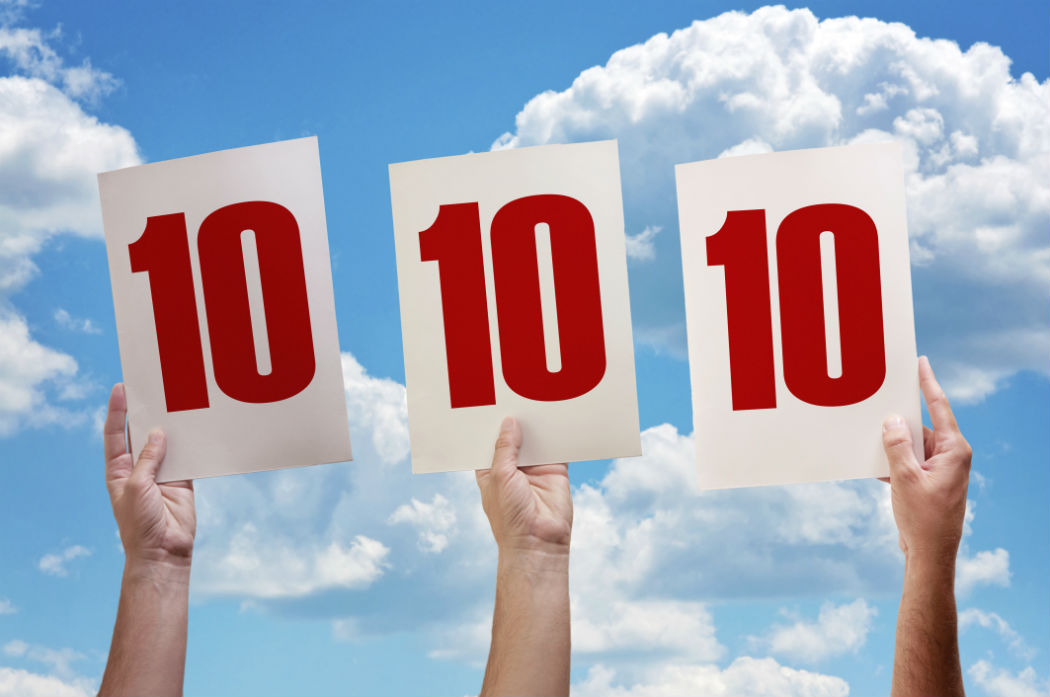 Customers demand and expect a more transparent, more ethical, and more sustainable supply chain. This ultimately means that procurement priorities vary globally, and across companies. This week, however, we are singing the praises of some perfect procurement strategising which has led to some serious savings.
The Aircraft Carrier Alliance announced savings of $139 dollars on the UK's two new aircraft carriers, South Africa plans to reform public procurement to save R25 billion, and Australia's fifteen-year-long infrastructure plan aims to to save the average Australian household $3,000 a year by 2040.
And, under the pressure of a slow economy,  sources have suggested that Russia plans to cut defence procurement by 5 per cent this year.
The Aircraft Carrier Alliance
The Aircraft carrier Alliance (ACA) have just announced savings of £139 million on the construction of two new aircraft carriers at the CIPS Supply Management 'Best in Procurement' event in Manchester. Having initially been tasked with saving £86 million, the ACA significantly exceeded this thanks to their implementation of an effective procurement programme with PwC.
PwC supported a savings delivery team using their procurement cost savings methodology following a five week assessment phase and prioritising of opportunities to cut costs. Currently, savings have come from 67 areas but there are still three years to go on the project.
Ross Elliott, director at PwC said "We had a very robust process, but you have got to take your shareholders with you. As a result [of this project], we have got an organisation that looks for savings and is more cost aware."
The ACA won 2015's  Best Procurement Consultancy Project of the Year at the 2015 CIPS Supply Management Awards. The 2016 awards will be announced in April.
South Africa's Public Procurement Plan
The South African Government is holding talks with suppliers, with the hope of reducing prices and renegotiating contracts for banking services, ICT infrastructure, health technology and learner support materials.
The reforms to public purchasing processes should save the Government R25 billion, out of an annual procurement spend of R500 billion.
South African Minister of Finance, Pravin Gordhan, stated, "It is clear that we can achieve considerable savings to the government, while also ensuring that procurement processes are streamlined and service providers are paid on time."
Australia's Procurement Plan
Australia has launched its very first fifteen year infrastructure plan in which procurement has a key part to play.
A report from Infrastructure Australia has detailed a number of reforms to infrastructure to be undertaken by 2040. Among the procurement responsibilities is a suggested increase in competitive tendering.
The report cites how Sweden has increased competitive tendering in public procurement, leading to lower subsidies and 20 per cent cost savings, and calls for the same approach in Australia.
In addition to this, infrastructure projects should take account of the government's Indigenous Procurement Policy which will "contribute to growing indigenous businesses and increasing employment through remote infrastructure procurements."
Throughout the plan, whole-of-life costs will be accounted for in procurement when new infrastructure projects are commissioned, including future maintenance costs as well as initial capital expenditure. It is estimated that the plan will save the average Australian household AUD $3,000 by 2040.
Defence Procurement Cuts in Russia
Sources have suggested that the Russian government might be pushed to make a 5 per cent cut in defence procurement spending this year. Despite President Vladimir Putin making military growth a national priority, it seems that the slowing economy could put a halt to his plans.
Russia has entered into its second year of recession as oil prices continue to decline.  Four official sources have said that the cut proposals are to be put forward for discussion at a cabinet meeting.
The finance ministry have argued that Russia can no longer afford a multi-billion-dollar revamp of the armed forces, so will consider the realisation of this plan to be a significant victory.
In today's current climate saving money is definitely the aim of the game. Perfect procurement might not be possible all the time. But, as proven by this week's news, a methodical and meticulous procurement plan can make all the difference and ensure money is saved in the right places without compromising quality or ethics.
We've scoured the net to keep you updated with some more top procurement news stories from the past week.
Procurement Plans at the zoo
Hyderabad zoo animals are soon to find new partners thanks to the biggest procurement plan the state has ever seen.

The Central Zoo Authority accepted proposals put forward by the state forest department which permits animal exchange as well as procurement of them.

The

Nehru Zoological Park (NZP) will soon be procuring a whole host of new animals to complement its existing residents including a pair of barking deer, an Otter, a hyena and an Indian wolf.

The NZP'S assistant director said "With the upcoming exchange and procurement, most of the single animals will be complemented with partners."
Read more at New Indian Express
Deliv Partners with UPS
Same-day delivery startup Deliv Inc. is getting a funding boost from an unlikely source: United Parcel Service Inc.

As more and more commerce moves online, retailers must match the next-day and even same-day delivery speeds made commonplace by Amazon.

Surveys indicate that just by having the option of same-day delivery increases purchase conversion during the checkout process by 20-30 per cent

.

Deliv, which offers enterprise-grade integrations into point of sale, has completed a $28 million Series B round of funding, 

adding a key strategic partner and investor in UPS. The company looks set to be the platform that powers this new on-demand future.
Read more at Supply Chain 247
Jacobs' Procurement Pilot
California-based technical services provider Jacobs Engineering Group (Jacobs) has confirmed it is fronting a procurement programme in Australia

The programme features a new contracting model designed to enhance efficiencies in military acquisitions.

The model is centred on tasking original equipment manufacturers with overseeing project management activities from the funding approval stage through to programme closure.
Read more at Janes
Procurement to help ex-offenders
Procure Plus has been awarded a five-year contract to help ex-offenders access employment and training.

The not-for-profit organisation, which buys goods and services for several housing associations in the North West of England, will place 24 ex-offenders into employment, apprenticeships or training with contractors in its supply chain every year.

Ann-Marie English, senior regeneration manager at Procure Plus, said: "What's different about our approach [to helping ex-offenders] is a focus on the long term, via sustained career opportunities and support."
Read more at Supply Management