Change all starts with one small step. But Big Ideas are great in helping us get our feet moving!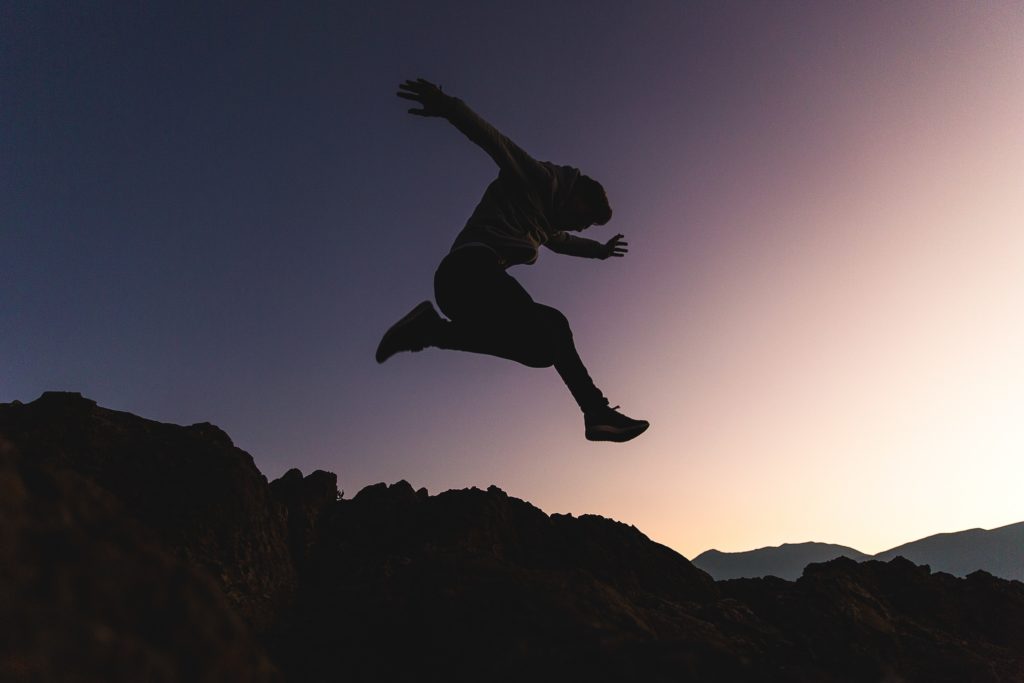 What happens when Australia's biggest CPOs and procurement leaders gather in one room?
You get a flood of ground-breaking ideas that are bound to push our profession into an exciting new era.
The Big Ideas Summit Melbourne 2019 has wrapped after a day of thought-provoking speeches, lively discussions and the unforgettable sight of 120 procurement professionals hopping on one foot before their morning coffee. You probably had to be there to believe it, but it's true.
A recurring theme throughout the day – both from our presenters and from the attendees themselves – was fun. Whether they were creating unusual networking opportunities, encouraging us to gamify our processes to make the mundane tasks more enjoyable, or reminding us that positivity was the secret to longevity, fun permeated this procurement event.
Our line-up of inspiring speakers spent the day continually challenging existing ideas and shifting the goalposts as we took a glimpse into the future. Here are five of the biggest ideas to come out of the Melbourne Big Ideas Summit this year:
1. Co-design is the essential skill needed to succeed in Industry X.0
Ben Tulloch, Managing Director at Accenture, lead us on a journey through the history of procurement. We're standing on the cusp of Industry X.0. Soon we'll be utilising the full force of advanced technology and challenging the ways we do business to become faster, smarter and better.
But what do procurement professionals need to focus on now to best utilise emerging technologies in the future? Co-design is the ability to actively involve all stakeholders in the problem-solving process, focusing on the user and pulling apart the problem to find the best answer.
2. Think with your head, but lead with your heart
We all know the three C's of procurement: cost, control and compliance. But Henrik Smedberg from SAP Ariba believes we need to be aware of three new C's: convenience, connectivity and conscience.
It's time to move beyond just checking the boxes of legal compliance, and start using our hearts to think about the humans affected by problems like modern slavery.
But if administrative processes to monitor our supply chains are too difficult, they simply won't happen. We need to utilise tech solutions to manage and automate our supplier risk administration. Only then can we have a more holistic view of our suppliers and be proactive about driving change.
3. Psychological safety is the number one factor in high performing teams
We're at record high levels of anxiety in the workplace. When we're under extreme stress our brains can only focus on getting the task in front of us done, making us lose our ability to think creatively, innovate and problem solve.
To counteract this and create high performing teams within our businesses, John Dare of Emotous believes we need to create a positive environment and foster a level of trust that will lead to psychological safety.
This is the common thread of high performance – the confidence to innovate, share ideas and take risks with the support of your team.
4. We need to give new starters support to agitate change
During their panel discussion, Billie Gorman of Accenture, CPO of the Year, Lisa Williams, and Future Leader in Procurement, Sapphire Loebler, tackled the issue of encouraging the next generation to drive change.
Ultimately, we need to give them room to operate, an opportunity to speak and the space to try new things. Whether they make mistakes or have success, there will be important learnings that will benefit the business going forward.
5. Agile procurement is a competitive advantage
Agility and flexibility are big news at the moment. It's a trend that has crept in from software development into all facets of the business world and is increasingly becoming important in procurement.
Andrew Shaw, Enterprise Sales Manager at Felix, shared how agile frameworks can help to increase efficiency, simplify processes and shorten delivery times. Moving away from rigid plans make you more able to adapt to change – an increasingly important skill as the entire profession evolves exponentially.
The Big Ideas Fun isn't Over Yet…
As an added bonus, our high-energy MC, Dean Gale from Phuel, reminded us of an important lesson for all procurement professionals: learning and growth comes from incremental changes and regular challenges. If we're going to drive change within our company – and the wider world – it all starts with one small step.
Thank you to everyone who joined us in Melbourne and online – we can't wait to see what ideas await us in Chicago on September 18th.
Did you miss out on Melbourne? Or can you just not get enough of the Big Ideas vibe? If you want to get more, more, more, there's still time to register as a Digital Delegate for the Big Ideas Summit Chicago 2019. Even if you can't be there in person, you can still be in the room. Find out more and sign up today here!