Marketplace solutions will drastically improve end users' experience, increase our own efficiency and revolutionise how suppliers and buyers engage with one another – so here's what to look for in a Marketplace Platform.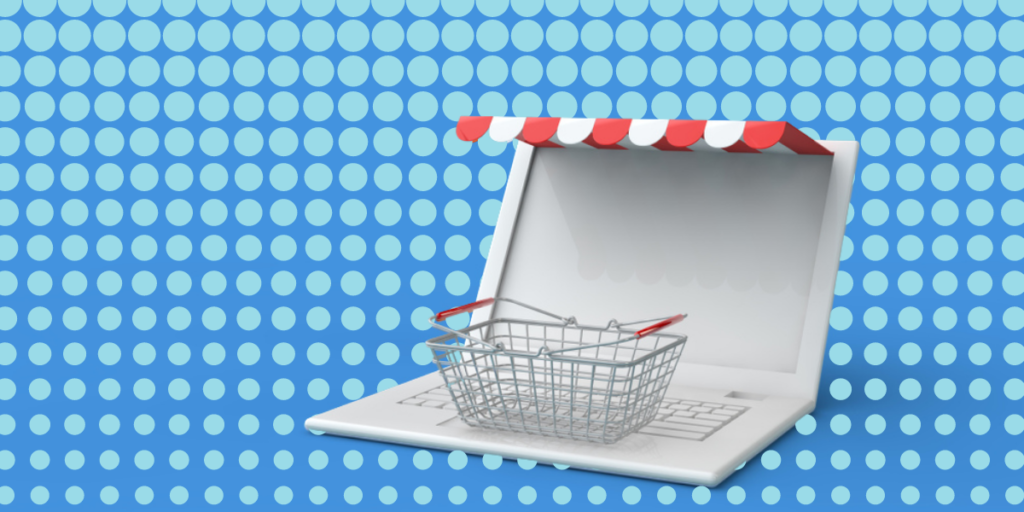 ---
Over the past two decades, we have seen an outstanding increase of B2C e-commerce platforms, now representing 30% of total trade1. As a result, it is no surprise that B2B e-commerce is also seeing significant growth in popularity built upon B2C e-commerce platforms' success. Until recently, B2B e-commerce platforms have been limited to a small number of indirect categories such as MRO or Travel & Transportation. However, we are now seeing companies expand their use of marketplaces across indirect categories due to an understanding that the path forward is to transform the Source-to-Pay process to allow end users to self-service their requirements.
Marketplace solutions will transform the overall Source to Pay (S2P) process in three ways:
1. Improve the end-user experience from search to buy, allowing budget holders to buy "in three clicks" as they are used to in their personal B2C shopping experience, thus increasing client satisfaction
2. Drastically reduce procurement teams' time and effort responding to tail & tactical needs so they can focus instead on value-add activities and strategic supplier relationships
3. Improve the way suppliers and buyers engage with each other, with a focus on small and medium businesses — a move from "off-line" to digital offers via the marketplace reduces the visibility gap of products and services offered by large and small suppliers.
In this blog, I outline the transformation journey to prepare for a marketplace approach, as well as identifying how to select the right marketplace platform for your needs.
Transformative journey for end users, sourcing team and suppliers
The Covid-19 crisis has accelerated S2P digitisation and the need for CPOs to propose new approaches that satisfy both end users and suppliers. These include improving end user satisfaction through self-sourcing, focusing the sourcing team on value-add activities, and complying with preferred supplier strategies.
Improve end-user satisfaction through self-sourcing
For a certain level of need, under a certain spend clip threshold, it can be onerous for end users to follow company guidelines, be trained on ERP or e-sourcing platforms and to try to find the products or services they want. The risk of this burdensome process is that end users may go "off-line" (outside of Procurement's visibility), select their preferred vendor, then issue a retrospective PO to their organization.
Whereas, embedding a marketplace platform into the company's ERP or e-sourcing platform will transform the "procurement end-user journey," giving the power of sourcing and selecting vendors to the end-users to suit their needs and leveraging the natural "best buy" environment of the marketplace platform to improve savings.
Focus the sourcing team on value-add activities
Once the traffic of spot buy and tactical needs is funneled through a marketplace environment, the sourcing team can focus on the strategic needs of the organisation. They will also gain visibility to the tail and tactical needs of their organisation thanks to the analytics capabilities embedded into the more advanced marketplace environments. With this view, they can analyse the marketplace traffic and supplier revenues and consider switching some relationships from tactical to strategic.
Comply with preferred supplier strategies
In an "off-line," non-digitised environment without means to track spend, it can be difficult to push tail and tactical spend to preferred suppliers such as minority vendors, corporate social responsibility (CSR) suppliers and small to medium suppliers.
The degree of supplier digitisation and ability to offer products and services "on-line" clearly allows procurement organisations to put those highly digitised suppliers and offerings in front of their end-users more easily than suppliers who are not as digitised. Marketplaces level the playing field for smaller suppliers.  And, marketplace ranking capabilities linked with supplier performance (such as EcoVadis ratings, on time delivery, minority spend, etc.) gives Procurement Sustainability Managers the ability to build preferred supplier lists directly into the marketplace environment and funnel end-user demand to those suppliers.
As companies decide to invest in marketplace capabilities, there are some key criteria to consider before selecting the platform that best fits your organisation's needs.
How to select the right platform
Public vs. private B2B marketplaces
Public B2B marketplaces are the most developed solutions across the platform industry today. They follow the same principles of the B2C environment where suppliers and their associated products, services and pricing policy are fully managed by the platform owners. Platform owners may decide to provide their own products vs. those provided by suppliers invited into the marketplace, with limited visibility to alternative suppliers for the procurement organisation.  Consider the following key benefits and limitations of public marketplaces:
Public Marketplace benefits for Procurement organisations:
· Content is fully managed by the platform owners
· Onboarding of vendors is driven by the marketplace
· Integration within current procurement platform is easy
Public Marketplace limitations for Procurement organisations:
· Limited categories are available
·  Limited ability to integrate with legacy supplier base to offer products and services that the organisation has a history of buying
· Payment process is often managed directly in the platform and control of spending is more difficult
·  Inability for an organisation to monetise their own supply chain
Given the limitations of public marketplaces, we are seeing a rapid rise in private marketplace platforms.  In some industries, the use of private marketplaces is quite natural. The hospitality industry, for example, was among the first to build procurement private marketplaces to propose to their franchisees and agents the ability to leverage their combined buying power, thanks to the digitisation of their needs both on the product and service side.
Before deciding to build your own private marketplace, a procurement organisation will need to size the effort required to build and maintain such an environment.  Consider also the following key benefits and limitations of private marketplaces:
Private Marketplace benefits for Procurement organisations:
·  Procurement organisation is fully in control of the suppliers onboarded
· Historical vendors and associated content will help end-users buy-in
· Fully aligned with internal procurement process including vendor payment
·  Organisation's ability to monetise their own supply chain
Private Marketplace limitations for Procurement organisations: 
·  Content critical for marketplace adoption is managed by the procurement organisation
· Potential lack of supplier competition on the marketplace
· Time and effort required to set-up the environment vs. a plug and play public marketplace
Other critical aspects to consider when evaluating marketplaces
Products and services
Marketplaces are developed and implemented mainly to reduce the effort of managing tail and tactical spend. Within that spend remit, services are often as important as products. However, if a marketplace environment is optimised for products, it can be a challenge to add services.  Customisation and specification refinements are typically required to handle both.
Today, some platform providers have dedicated their platform to services while others to products — the end-user has to select one or the other environment based on his or her needs.
Collaboration capabilities
When selecting a private marketplace, if the procurement organisation has a say in the functionality, be sure to look at the platform's collaboration capabilities between the end-users and suppliers. Collaboration bots can refine user needs and are a key enabler to self-source. 
RFQ capabilities
One of the first objectives of a marketplace is to control tail and tactical spend. But next, we can expect the marketplace environment to manage much larger spend. To be successful in with larger spend and to differentiate further from e-catalogue providers, marketplaces need to increase the average spend clip levels while keeping a "best-buy" environment. Having "three quotes and a buy" capability within the marketplace will allow end-users to manage small RFQs directly for both products and services and will push upwards the level of spend transacted on the platform.
Analytics
Analytics capabilities are important for both the sourcing team and the suppliers. It will bring to the sourcing team a clear view of the organisation's needs and potential missed savings reporting (such as when end users do not select the best available prices). For the suppliers, it is equally important that they understand how they are positioned in term of pricing, but also that they understand the most popular products and services to continue providing them and increase their revenue while participating in a "best-buy" environment.
With all of their benefits, whether public or private, we can expect B2B marketplaces to continue their rapid expansion into procurement organisations.  Marketplaces can dramatically improve user experience, enabling end users to self-serve when buying.  They can free up procurement staff to focus on more strategic activities.  And, marketplaces help connect buyers and suppliers and give more visibility to SCR suppliers and their offerings. 
Please comment or reach out to me to further discuss the value of marketplaces.  For more information, register for an upcoming webinar sponsored by IBM.
(1)   Brohan, M. (Dec 1, 2020). Gross sales on B2B marketplaces will finish strong in 2020 Digital Commerce 360.  https://www.digitalcommerce360.com/2020/12/01/gross-sales-on-b2b-marketplaces-will-finish-strong-in-2020/