As you sit home in your COVID-free sanitised domestic bubble, there's a war raging outside your door.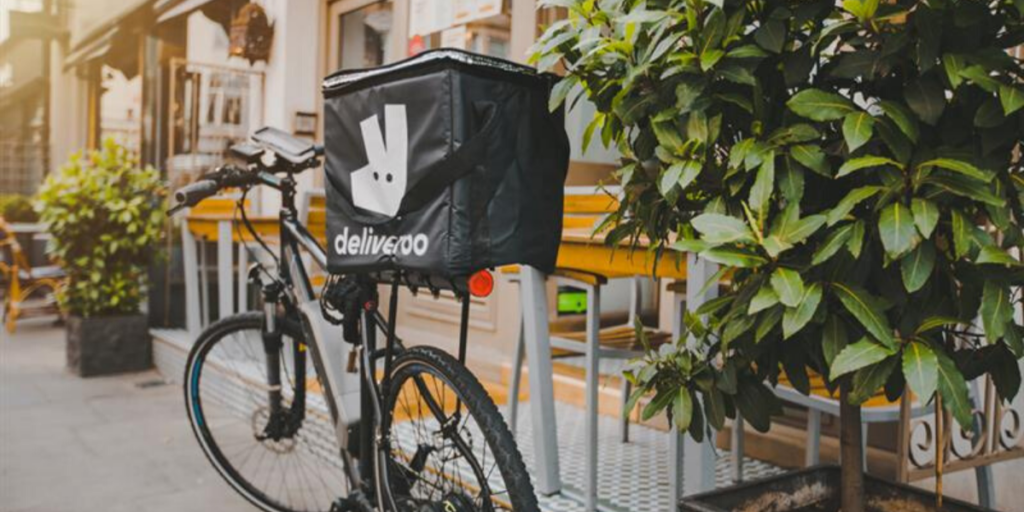 ---
As social distancing and lockdown measures are implemented around the world, a growing number of food and grocery players have been forced to ramp up their capability to handle last mile delivery. And it's no mean feat.
Supply chains are adept at shifting a tonne of cornflakes to a remote supermarket in Northern Wales or Nashville, but a single ready-to-eat takeaway to someone's door is an entirely different scenario – it's a service that's expensive and time-consuming to offer.
But that doesn't mean it's not important. Right now, amid COVID-19 lockdown scenarios around the world, that's exactly what everyday consumers need from their friendly corner grocery or takeaway retailer.
A report by CB Insights reveals that retail will be more personal, more immersive and more automated as we roll into 2020. Retailers and brands will have to understand shoppers better, and will continue to turn to new retail tech options. Profitability and technology will remain a top focus.
The other battlefront for the grocery sector is keeping stock levels in check, as consumers stockpile household groceries around the world. Basic food items such as canned items, flour and pasta have been flying off the shelves far faster than they can be restocked.
While disruptions have so far been minimal and food supply has been adequate, there are predictions made in the media that this scenario could change as food supply chains are disrupted by COVID-19.
For example, if big importers lose confidence in the reliable flow of basic food commodities, panic buying could ensue, driving prices up.
Delivery startups bloom
Of course, there are already established last-mile delivery providers in this space. On-demand startups have mushroomed into the space around the world, transforming the way consumers order and enjoy takeaway food.
They're all being handed the ultimate test as a huge surge in demand amid tougher operating conditions amid the shutdown of workplaces takes hold.
Uber Eats and Deliveroo are dominant players in this space, and have been run off their feet amid the pandemic in markets around the world. Deliveroo was crowned the UK's fastest-growing technology firm by Deloitte last year, boasting an incredible rate of 107,117% over four years.
And while it's hard to pinpoint just how much growth they've had in recent months, higher demand has led to higher pricing in some areas, while some companies are recruiting new drivers for their delivery staff.
Meanwhile, Amazon is run off its feet fulfilling one-hour delivery windows via Alexa.
To keep up with demand, the company is bolstering its capability, adding 100,000 jobs to meet customer demand and fulfil orders for essential products. It is also increasing capacity for grocery delivery from Amazon Fresh and Whole Foods Market.
The challenge has been maintaining high levels of hygiene in the home delivery service, with many providers rushing to email customers and assure them that standards have increased.
Bicycles in London
Of course, home delivery of groceries is not new. Nearly 30 years ago, when just 15 per cent of Americans had a computer, Thomas Parkinson set up a rack of modems and started accepting orders for the internet's first grocery-delivery company, Peapod, which he founded with his brother Andrew.
In an unprecedented move, Sainsbury's in the UK is expanding its capacity to support its efforts to feed the nation and meet growing demand for home grocery deliveries. This comes in the form of bicycle deliveries in central London.
This has been an invaluable service offering for the elderly and customers with immune issues who were self-isolating in their homes.
Sainsbury's is also trialling its fast delivery service Chop Chop to deliver groceries to customers from closed convenience stores, offering shoppers another way to access essential grocery and household items.
The supermarket, which was forced to temporarily close to a number of its local convenience stores across the UK due to a drastic drop in customers, is planning to use some of these locations as logistics hubs to deliver goods to the most vulnerable.
Sainsbury's chief digital offer Clodagh Moriarty says demand has reached unprecedented levels and they're doing all they can to find new ways to serve more customers. "While we started the trial in London, we hope to be able to bring this fast delivery service to other cities in the UK very soon," he says.
Customers who might be self-isolating or unable to get to a local store will be able to order a top-up shop of up to 20 grocery products through the Chop Chop app and have them delivered to their doorstep in as little as an hour.
A further 400 essential grocery and household products are available on the service, offering customers another way to access the essential items that are most important to them quickly and conveniently.
Demand Down Under
In Australia, both major supermarket brands Coles and Woolworths were forced to halt online deliveries to catch up with demand in recent weeks.
However, Coles has announced a move to advanced robotics in recent weeks to help double the number of home deliveries it can make. The supermarket giant has entered into an exclusive partnership with British supermarket and solution provider, Ocado, to deploy its end-to-end online grocery solution.
Ocado includes an online grocery website, fulfilment technology and last-mile routing management technology.
One thing is for sure. Once things return to normal, customers will continue to expect the convenience of home delivery from food and grocery players now offering this service.
Just how key players manage this demand is yet to be seen.
Want to keep up with the latest coronavirus and supply chain news? Join our exclusive Supply Chain Crisis: Covid-19 group. We've gathered together the world's foremost experts on all things supply chain, risk, business and people, and we'll be presenting their insights and daily industry-relevant news in a content series via the group. You'll also have the support of thousands of your procurement peers, world-wide. We're stronger together. Join us now.