Mondelēz International have chosen to pull the Fairtrade label from all Cadbury branded products. Are we witnessing the beginning of the end for the movement?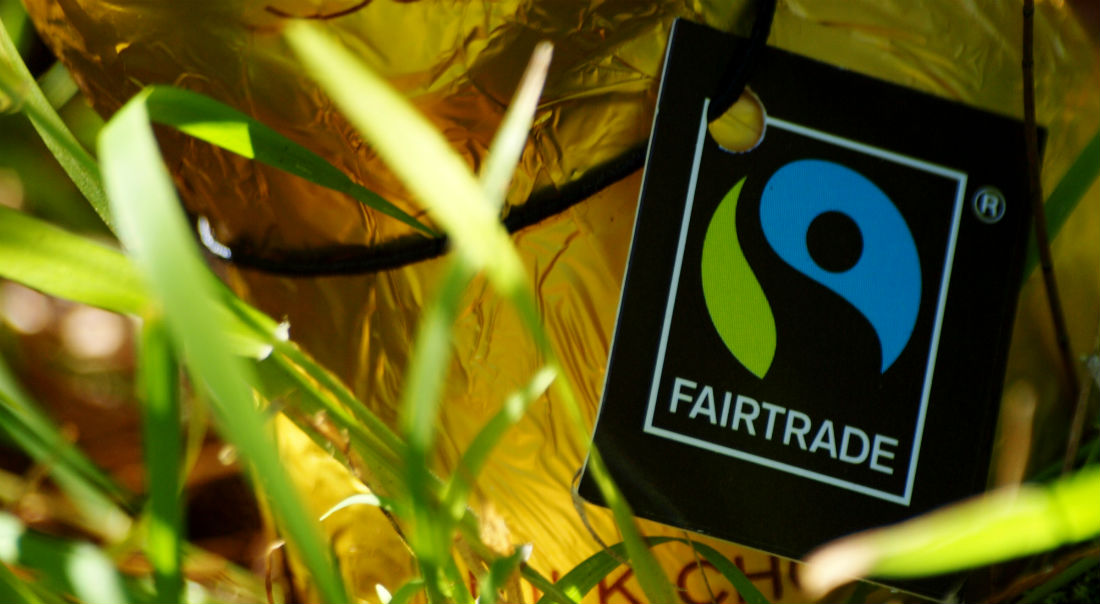 In 1997, the formation of FLO International brought 'Fair Trade' labelling to shops for the first time. Later rebranded as Fairtrade International, it was recognised as the global leader in fair trade standards and labelling.
Since that time, hundreds of organisations have hosted the Fair Trade label on their products. While the labelling was voluntary, organisations and the general public viewed this movement as a great step forward for developing countries.
However, in the past week, Mondelēz International have taken the decision to bring all of its fair trade policies in house. And it's left many people wondering about the future of the movement in its current state.
What is Fairtrade?
Fairtrade is just as it sounds. The aim of the movement is to create better working and living conditions for farmers and workers in developing countries. This includes paying better prices for crops (which don't fall below the market price), and embedding local sustainability.
Crops range from coffee and cocoa, to bananas and cotton. It also includes products you might not immediately link to it, like flowers, gold and wine.
Some facts and figures around the movement are (courtesy of the Fairtrade Foundation):
More than 1.65 million farmers and workers work for Fairtrade certified organisations
56 per cent of these farmers grow coffee
There are 1,226 certified Fairtrade organisations across 74 countries
$106.2 million was paid to Fairtrade producers in 2013-14
26 per cent of all farmers and workers in the organisations are female
Organisations invested 31 per cent of their Fairtrade premiums on productivity or quality improvements; 26 per cent was invested in education
The movement has clearly helped millions of farmers and workers around the world, giving them a better deal for their crops. And, as social consciousness has grown, so have consumer tastes for Fairtrade products.
The UK is one of the largest markets in the world for Fairtrade products. In 2012 (more recent figures are hard to come by), UK consumers spent more than £1.3 billion on these goods.
Is It Really Fair?
However, unfairly or otherwise, the movement has been dogged by criticism about how fair it actually is. As far back as 2007 (and beyond), critics were questioning how good a deal these farmers and workers were getting.
Some critics have argued that by being affiliated with the movement, farmers are actually limiting their markets. Others have argued that it doesn't account for mechanisation in production and doesn't give the opportunity to improve production processes.
And a report in 2014 by the School of Oriental and African Studies (SOAS) in London raised concerns that some workers were actually earning less than non-Fairtrade workers.
Some products don't quality for Fairtrade labelling, and specialist brands are likely to miss out. Additionally, it's often difficult for farmers to join the movement, with fees and a lack of organisation frequently cited.
And despite its position in the public eye, Fairtrade isn't the only organisation offering this service. The Rainforest Alliance is one such organisation, but perhaps suffers from being less well-known.
Companies Changing Strategies
All of which brings us back to the change about to be undertaken by Mondelēz with its Cadbury brands. The global organisation plans to bring all of its certification in-house, under its 'Cocoa Life' fair trade scheme.
While the company maintains that the move won't impact the percentage of fair trade products it produces, it's raising concerns about the future of the Fairtrade movement.
When Cadbury joined Fairtrade in 2009, it prompted many of its competitors to do likewise. Critics are concerned that its move away from Fairtrade might see other organisations follow suit. There are concerns that ethical standards may drop, even although Fairtrade will continue to monitor Cadbury's work.
The company has committed to ensuring that its supply chains retain the protection they currently have. And even Fairtrade International have welcomed the move, seeing it as a company taking accountability for its supply chain and sustainability efforts.
Whether this ultimately means the end for Fairtrade is unclear. It's highly unlikely that the movement will cease to be, but it may have to change to remain relevant. Public social consciousness will only increase, and manufacturers will need to be able to prove the transparency and legitimacy of their supply chains.
In that respect, whether it's in-house, or done by an external NGO, sustainability labelling will continue to exist. And Fairtrade will still be seen as the cornerstone in the movement.
What do you think about the move by Mondelēz? Do you think it will make a major difference? Let us know in the comments below.
While we take some time out to evaluate our food purchases, we've compiled some top headlines for your consideration.
Pentagon Buries Evidence of Bureaucratic Waste
The Pentagon suppressed the results of an internal study which exposed huge levels of administrative waste.

A dramatic report from The Washington Post revealed the extent of the waste to be an estimated $125 billion.

Reporters believe the Pentagon feared Congress would use the findings as an excuse to slash the Defence budget.

The study was originally requested to help make the Pentagon's back-office more efficient and reinvest any savings in combat power.
Read more at the Washington Post
Apple Supply Chain "On Move to USA"
A large part of the Apple supply chain may be on the move back to the USA, according to one report.
Foxconn, one of Apple's key producers, currently carries out the majority of manufacturing in Chinese factories.
However, the company is in talks about expanding its US-based operations to iPhone and other product build.
The move comes following strong criticism of the company by President-elect Donald Trump during the US elections.
Read more at the Wall Street Journal
Trump Air Force One Tweet Sends Markets into Chaos
The social media habits, and impact, of President-elect Trump were highlighted again last week.
A tweet calling for the cancellation of an order for a new 747 Air Force One, built by Boeing, caused chaos in US markets.

Immediate effects included a sudden plunge in Boeing's stock, which recovered as clarity emerged around the true budget – $1.65 billion. Boeing currently has a $170 million contract with the Air Force.

Trump and the CEO of Boeing have since spoken by phone regarding the order and the tweet.
Read more on ABC News
Fujitsu and DHL to Use IoT to Disrupt Logistics
Fujitsu has announced a partnership with DHL Supply Chain UK which will focus on using the Internet of Things in logistics.
The two companies plan to share expertise to jointly develop innovative solutions for supply chains, and also emergency services.
One example of wearable technology is UBIQUITOUSWARE which helps emergency services track individuals.
The technology provides real-time tracking insights, as well as ensuring timely responses in emergency situations.
Read more at Supply Chain Digital