When a disease outbreak hits, even the slightest inefficiency in supply chains can lead to a catastrophic loss of human life. A joint initiative of The United Nations World Food Programme and NEC Corporation will greatly improve the supply chain response to the next pandemic.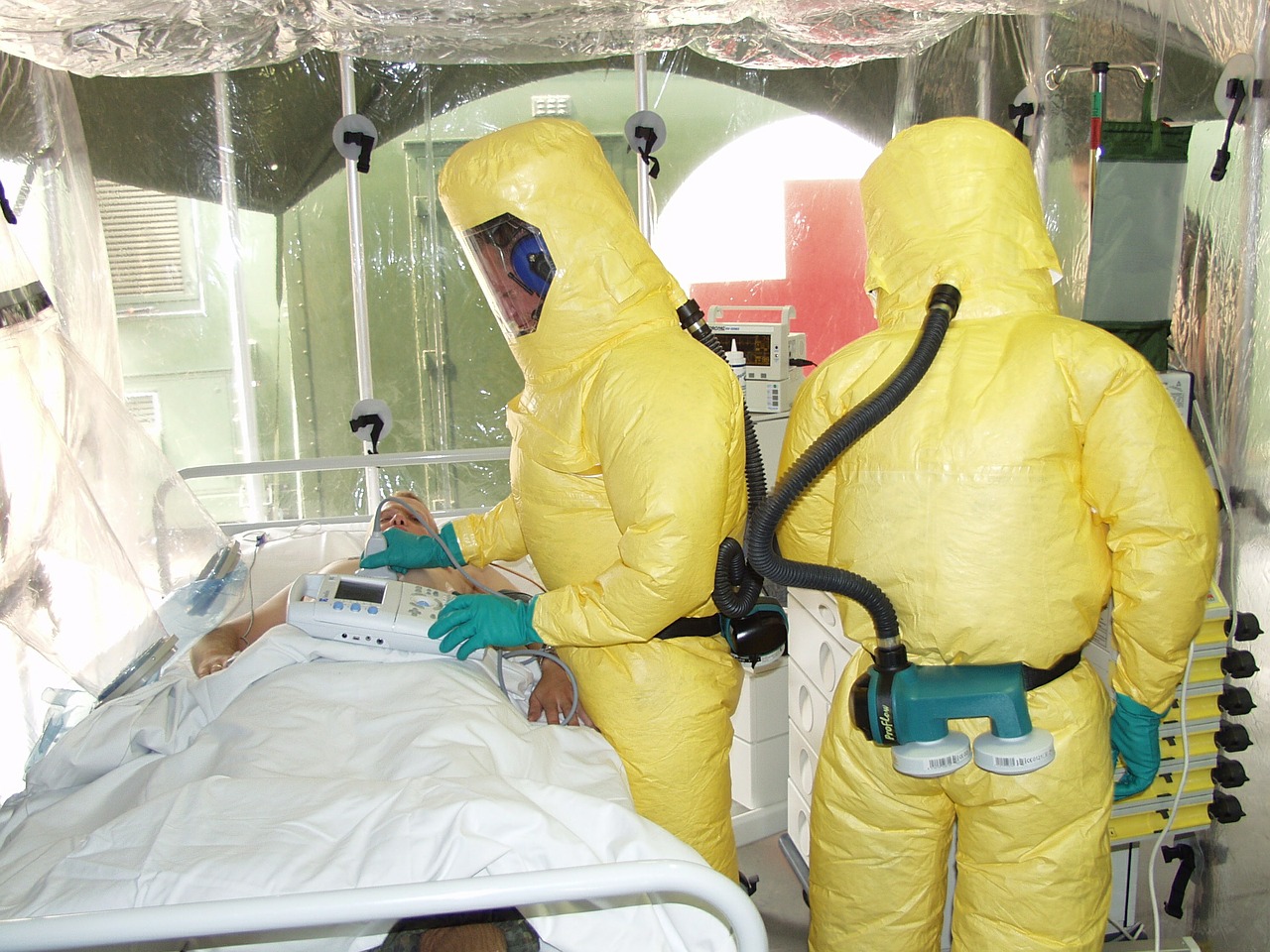 The 2013-2016 West Africa Ebola outbreak began in countries of Guinea, Liberia, and Sierra Leone, with smaller outbreaks occurring in Nigeria, Mali and Senegal. Imported cases led to infections being reported in the UK, Spain, Sardinia and U.S. before the outbreak was declared in June 2016. By this point, the World Health Organisation reported a total of 28,616 cases and 11,310 deaths.
According to the UN World Food Programme (WFP), the need for a streamlined and coordinated supply chain response was highlighted through the many challenges encountered during the West Africa Ebola outbreak. They included:
Severe warehousing and distributing capacity constraints
Limited visibility of the overall supply and demand of critical items
Access constraints caused by border closures
A lack of public-private sector coordination resulting in duplicate efforts and an inefficient response
Protective clothing (pictured above) is an example of a critical item that must get through to healthcare workers in outbreak areas. A full set of protective clothing includes a suit, goggles, a mask, sock, boots and an apron. Healthcare workers change garments frequently, discarding gear that has barely been used to minimise exposure to the virus. By October of 2014, Ebola suit makers including DuPont and Kimberly-Clark had tripled production to try to cope with demand as health workers used an average of seven suits per bed, per day. The World Health Organisation estimated that three million protective suits were needed over the course of the outbreak. Tragically, healthcare workers represented nearly 10 percent of cases and fatalities due to ebola.
New supply chain platform will save lives when the next pandemic comes
Supply chain logistics are a critical part of any emergency intervention. Inadequate logistics can lead to critical delays, cost lives and waste precious resources. NEC's announcement of a new information platform, which will be part of the Global Pandemic Supply Chain Network, is expected to improve response times, find cost efficiencies and aid in continuous improvement.
The technology has been described as a "logistics visualization system that will enable end-to-end tracking of pandemic response items" – such as protective clothing – within a country facing an outbreak, helping to ensure quick and appropriate delivery of supplies to people in need. Other key functions of the system include reporting, analysis of supply chain inefficiencies, data integration with existing logistics systems and in-country warehouse management.
"It is widely recognised that the global health architecture could be reinforced with an improved supply chain platform to enable better preparation and faster response time for pandemics", said a spokesperson for the Japanese Government, which committed US$1 million to the development of the new technology.
 Public/private collaboration driving results
Perhaps the most encouraging aspect of this announcement is the demonstration of how effective public and private collaboration can be in solving enormous challenges such as a global pandemic response. Aside from the key collaboration between the WFP and NEC Corporation, a framework for future pandemic response has been developed through an "unprecedented" level of cooperation between public organisations including the UN, WHO, UNICEF, the World Bank; and private sector companies including Johnson & Johnson, UPS Foundation, Becton, Dickinson & Co., and NEC.
 In other procurement news this week…
 White House trade advisor reaffirms administration's trade goals
The U.S. is seeking more reciprocal trade arrangements with key countries to boost growth, reduce the trade deficit and reclaim American production capacity, according to Peter Navarro, director of the White House National Trade Council.
Speaking in Washington last week, Navarro singled out nations that have contributed to the current deficit problem, including Ireland, Vietnam, China, South Korea, Taiwan and Switzerland.
According to Navarro, the U.S. plan to reduce the trade deficit "is not based on higher tariffs, but rather getting our partners to lower theirs."
Watch Navarro's speech here.
Canadian federal procurement processes flagged for an overhaul
Addressing an event hosted by the Information Technology Association of Canada last week, Canada's Public Services and Procurement Minister Judy Foote stressed the need for an overhaul of federal procurement processes to improve accessibility for SMEs.
At present, unreasonably complex processes and requirements are resulting in 8000-page responses to RFPs, which small businesses simply do not have the resources to undertake.
Ms Foote said that government procurement processes "have the ability to shift markets … (and) launch businesses."
Read more at Ottawa Business Journal