Here in 2014 companies are increasingly looking for different ways to get products into the hands of the end user. We're not just talking about practical logistics, but every decision and thought that informs a customer's purchasing process. Take Internet sensation Alibaba for instance – sure you can draw parallels to other popular online storefronts, but there's something in its old-fashioned street-vendor approach that no one else has successfully harnessed in this age.
Elsewhere HowGood is offering shoppers the chance to shop transparently, informing around sustainability and ethical factors.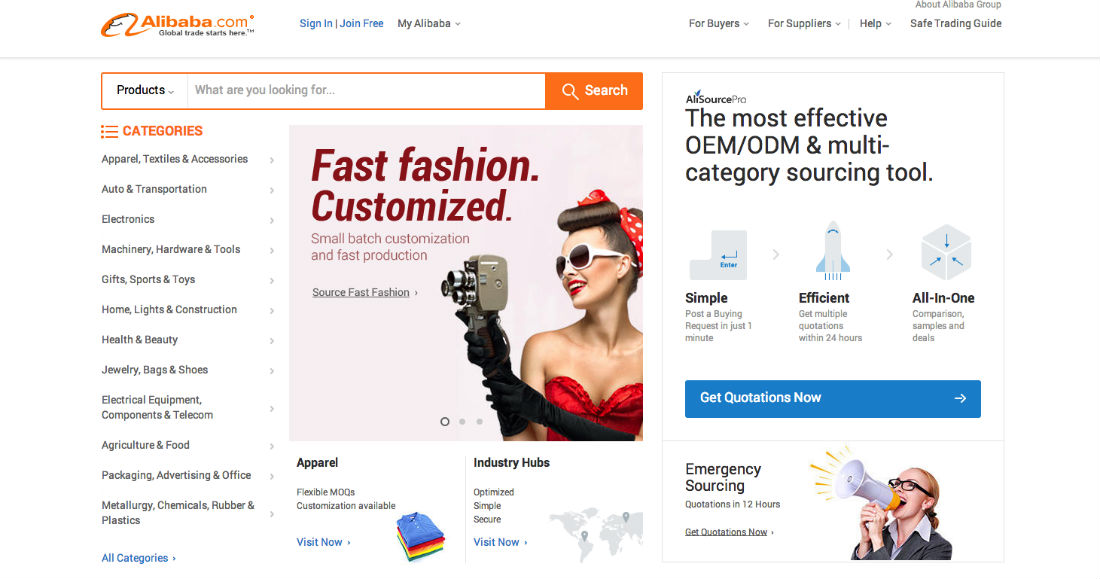 What is Alibaba? 
Described by The Economist as the world's greatest bazaar, Alibaba is a Chinese e-commerce platform that is single-handedly responsible for carrying out more transactions than both eBay and Amazon (and that's combined…) In terms of numbers Alibaba represents a massive 80 per cent of online purchases in China.
Alibaba is a haven for manufacturers, suppliers, importers and exporters.
Three websites actually sit under the Alibaba umbrella, and they are: Taobao, Tmall and Alibaba.com.
It's an online marketplace (for want of a better explanation), one that's free for users to browse and buy, but sellers can pay for ads in order to stand out. It's come some way from its roots when it existed solely for the purpose of connecting manufacturers to potential customers. In 2012 Taobao and Tmall saw transactions totalling $170 billion being made – and revenue in 2013 stood at $6.73 billion.
There's more than just the transactional side of the business too. Services such as AliSourcePro will allow businesses to source new supplies, and get quotations for stock in under 12 hours. A payment system – Alipay, meanwhile handles small and micro financial transactions.
The rise and rise of Alibaba: A healthy investment
The Chinese e-commerce giant has made it into the history books by achieving the largest initial public offering (IPO) since records began. Upon its debut Alibaba stood tall at $92.70 (a full 38 per cent more than the original estimate) – and racking up a colossal $25 billion in total shares.
And with that, Alibaba founder Jack Ma has somewhat unsurprisingly just topped China's rich list too.
Your sustainable weekly shop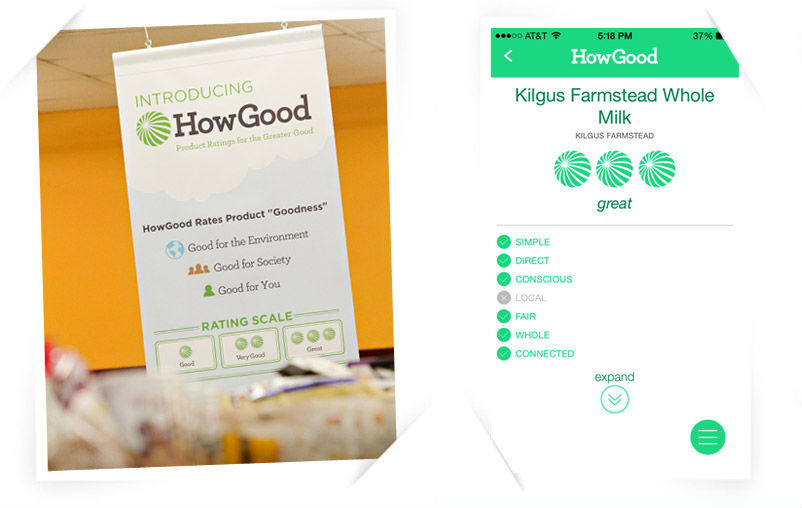 Want to be better informed about the things you're putting into your shopping basket?
HowGood is offered through both a dedicated app and online experience – and has just amassed $2 million in funding.
Researches and rates products based on a number of criteria (60 In total); with everything from a company's behaviour over time, to the provenance of ingredients and the manufacturing process.
Procurement under the spotlight
HowGood's website states:
"We investigate the products' ingredients – and the company's procurement and processing methods. We'll look at everything from corporate governance to specific issues like hazardous waste emissions.
We'll also put company behaviour in the context of their industry. So if a company's industry has naturally low carbon emissions, their emissions policy will carry a lower weighting — and vice versa."
HowGood's genesis dates back to 2007, in 2014 it now shares data to small US grocers spread across 21 different states. Its 'Featured grocer' spotlight regularly identifies highly-rated products and suppliers.
Find out more about the food you eat at howgood.com