There's no doubt that stereotypes can be limiting. But there's also a lot that all of us can do to help overcome them.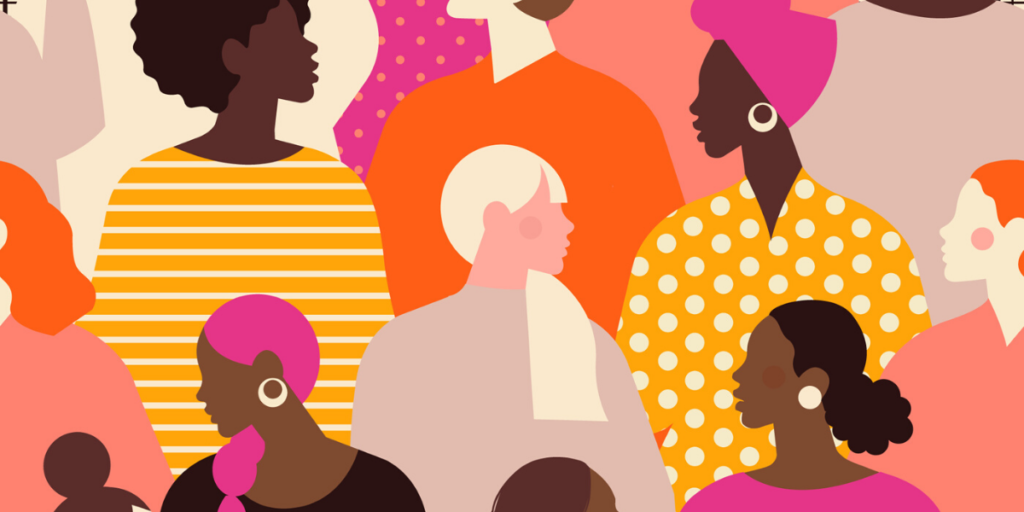 ---
International Women's Day (IWD) is all about celebrating women's progress, and today, women in procurement have a lot to celebrate. A recent Oliver Wyman report found that 20 percent of the top 60 listed companies in the United States and Western Europe have female chief procurement officers (CPOs). In even better news, a lot have been promoted recently: in France alone, more than 30 women have been elevated to the top procurement role within the past 17 months, representing a 30 percent increase from four years ago. We may not be close to 50-50 just yet, but a stride this big in the right direction is certainly noteworthy.
But what's holding us back?
While we know that it's likely a myriad of factors, one thing's for sure: as women, we definitely don't need to blame ourselves. In fact, one of the most frustrating reasons that women have not yet reached equality in leadership in procurement (and most other professions) is that unhelpful gender stereotypes continue to persist in the workplace. These stereotypes mean that managers and colleagues often unconsciously make incorrect assumptions about a woman's competence and commitment to her role, which in turn hurts her career.
Here are five of the most unhelpful stereotypes that linger in procurement offices worldwide … and what you can do to help overcome them. 
Stereotype 1: Activities that involve caregiving are considered feminine
Ever gone into your office kitchen to see that the women are the ones packing the dishwasher? Or if there's a birthday, is it a woman who is asked to find a card or a cake? While these activities might seem harmless, they only exacerbate unhelpful stereotypes that women are better 'suited' to caring activities and men need to get on with the more 'important' work.
Owing to lingering gender stereotypes, women often feel like they need to be the ones to do this type of organising and caring work. A recent study by Harvard Business Review found that women are, on average, 48 percent more likely to volunteer for these types of 'non-promotable' tasks, and equally likely to be asked to complete them. 
So how do we overcome this unequal division of labour in the office? Simple: a roster system. 
At the beginning of the year, create a list of what needs to be done, and then allocate it evenly among team members. This way, everyone understands that when there's work to be done, everyone needs to share equally in doing it. 
Stereotype 2: Risk-taking or decision making is considered a masculine strength 
Procurement, as a profession, is about mitigating risk for the organisation. But in doing so, procurement professionals have to take a lot of risks. We're constantly asking ourselves questions such as: Is this supplier really the one for us? How well do I really understand our supply chain? Can we afford to make this decision? 
In doing so, we inherently need to take risks. So it follows that if we assume our female team members are less competent in doing so, we might subconsciously assign them tasks that are of lesser consequence. Doing so can hurt their career. 
But this stereotype is something that women can help overcome on their own, thinks Sylvie Noël, Chief Procurement Officer at Covea Group. Sylvie believes that speaking up can be the first step to ensuring you're not overlooked for riskier, higher-value tasks or assignments: 
"[My advice to women is to] ask to be challenged in what you do and exchange ideas regularly with peers in other sectors. Make the decision to reinvent!"
Stereotype 3: Rationality is considered largely a masculine trait 
According to social researcher Jenna Baddeley, the idea that men are more 'rational' and that women are more 'emotional' and hence 'irrational' is one of the most frustrating examples of modern sexism. Baddeley believes that this unhelpful stereotype is often used, albeit often unconsciously, to not involve women in important decision making, or to discount decisions they've made. 
Behind the stereotype, though, is a false assumption, especially in today's technology-driven world. The idea that emotions are 'bad' in decision making, and rationality is 'good' is simply not true. In fact, according to Baddeley: 
'Emotion in decision-making is essential. Positive emotions tell us what's working well, whereas negative emotions show us what might be amiss.' 
This is certainly true of decisions involving suppliers. As the success of our supplier relationships are often based on the relationships themselves, emotion can actually be an asset in helping to best mitigate risks and create positive outcomes.
Yet still, how do we overcome the stereotype? 
Dr. Theresa Hudson, who studies men and women's decision-making, says that we can all overcome the 'rationality vs. emotional' stereotype by simply using a more collaborative decision-making style, and having men and women equally 'sign off' on the most important decisions: 
"Where ever possible, get everyone to agree on a decision,' Says Hudson. 'This applies for both men and women."
Stereotype 4: Men are more successful at negotiating than women 
There are many skills which are essential in procurement, but one of the most essential is negotiating. After all, we all need this skill to ensure the best outcomes for our company when it comes to our suppliers. 
So it follows that the stereotype that 'men are more successful than negotiating then women' can significantly hurt women's procurement careers in more ways than one. And evidence shows that the assumption not only hurts us when negotiating with suppliers, but also on a broader level, in terms of how we negotiate for our careers. This is especially true when it comes to roles, promotions, and our salaries. 
Although negotiating for ourselves can be terrifying, with this particular stereotype, the best way to overcome it is by simply doing it – and then practicing and practicing, until it becomes second nature. Prior to any negotiation, especially one that involves your career, ensure you follow these four steps to secure the best outcome.  
Stereotype 5: Working longer hours is considered a masculine attribute, whereas flexibility is key for women
It's a stereotype that has heralded from way back in the industrial era: the idea that hours equals productivity. Yet when women started flooding into offices in the 70s, 80s and beyond, they were forced to expect something different. How could they reconcile the never-ending working hours when they were also the primary carer of children and a household? 
These unfortunate stereotypes paved the way for even more unhelpful stereotypes: the idea that women needed flexibility so they could also manage things at home (and were, as a result, mommy-tracked from a career perspective), whereas men could continue working unabated. 
This stereotype is not one that is as easily addressed, as it does require men to take equal responsibility at home, given that women still do the lion's share of unpaid childcare and domestic work. But at work, to move past the notion that flexibility is for working mums, simply offer flexibility to everyone (or even mandate it). Research shows that flexibility is the number one benefit employees (regardless of gender) want anyway, so giving it to all employees not only helps women, but it helps everyone to be more engaged at work.
There's no doubt that stereotypes can be limiting. But there's also a lot that all of us can do to help overcome them.
Are there any other stereotypes that you feel hold women back? How, as a leader or manager in procurement, do you help your people overcome them? Let us know in the comments below.