Wish you could erase 2020 from your memory? We don't blame you. But before you write it off, take a look back at the wonderfully bizarre things we learned in 2020.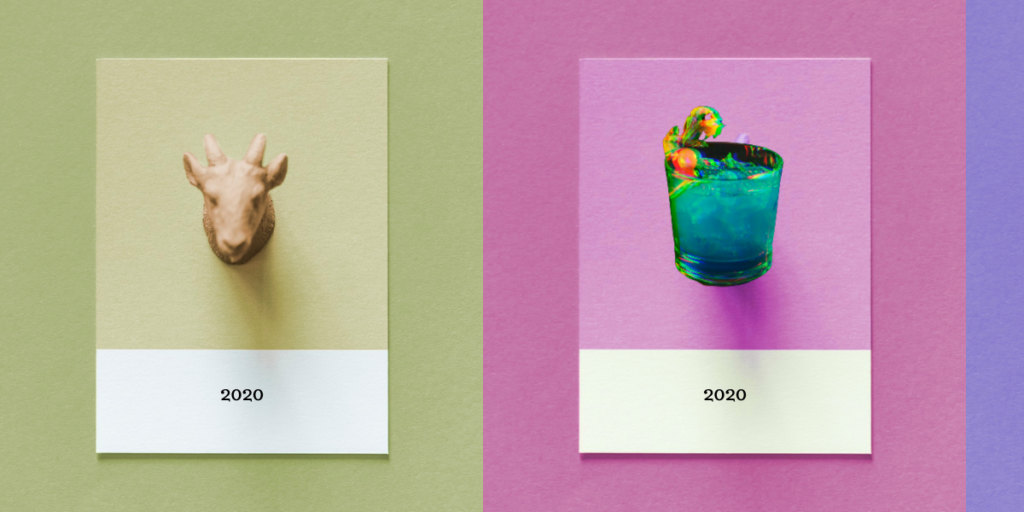 ---
Many of us wish we could forget 2020. But that would be a mistake!
We learned so much last year about procurement's influence in the world – both good and bad.
So before you erase your memory, take a look back at the top 7 bizarre things we didn't know before 2020.
People track Mongolian goats with an app
This gem came from Sally Guyer, Global CEO of World Commerce & Contracting. She explained Mongolia produces nearly a fifth of the world's raw cashmere. 
And even though cashmere is considered natural and sustainable, soaring consumer demand is fueling overgrazing and damaging the land.
So Toronto-based Convergence.tech and the UN teamed up to create an app for Mongolian farmers, backed by blockchain technology.
Now the UN is able to interact with over 70 different herders and eight cooperatives through a simple app – meaning cashmere production can be tracked from end-to-end.
Read more in her full article >
And managers track staff with an app
With so many employees working remotely for the first time, some companies went totally overboard on surveillance. 
Features vary, but tracking software lets companies monitor everything a staff member does on a company computer.
This ranges from recording all websites visited, to taking screenshots every few minutes and sending them back to the boss.
In fact, one surveillance software company, Hubstaff, saw a 95% increase in new customers during March 2020.
Great for productivity? Or a total trust destroyer? You decide.
Read more about companies making sure staff are 'productive' >
Nothing attracts liars like a global crisis
One woman was caught selling illegal pesticide on eBay, claiming it could provide immunity from the virus. Seriously.
And one man allegedly tried to sell 100 million facemasks to the US government, despite not actually having any.
Counterfeit products were plentiful, with one NHS healthcare provider in the UK reporting 95% of the N95 masks she was offered were fake.
"When I informed one supplier that I knew their certificates were fake, they said to me, "Ok, if I give you real certificates for other products will you place an order?'" the NHS provider said.
Oof.
See the full run-down of COVID-19's dark side >
Networking still matters, even if it's virtual
It doesn't matter if you usually lurk in the corner at networking events. Or if the word 'networking' makes you break out in hives. You were built to network – even during a pandemic.
That's because you're already a natural at creating partnerships across supply chains and stakeholders, said Tania Seary, Founder of Procurious.
"Procurement professionals are united by the need to be agile, to be savvy, to be bold," Seary said. "We can do that alone, but we can do it even better by reaching out to colleagues and contacts to fill the gaps."
So pour yourself a glass and enjoy a good virtual mingle. Or keep watching "The Crown" on Netflix. Your call.
Read the full article on how to network your face off >
Sweatpants are work attire
When COVID-19 hit, the just-in-time strategy fell on its face, said IBM's Takshay Aggarwal.
"All those informed predictions about stock levels and deliveries were suddenly obsolete," Takshay said.
"That's because consumer behaviour changed overnight. Instead of looking trendy, we sought comfort. Purchases of sweatpants were up 80 percent in April, according to the New York Times.
"We learned that lean management works wonderfully well, until it doesn't. It's one of three fatal flaws in procurement exposed by the pandemic."
Watch Takshay's must-watch interview with Procurious founder Tania Seary >
We can predict demand based on weather
Instead of basing predictions on past sales, we can now forecast demand based on weather.
"Companies can actually predict food requirements at a shopping mall food court by analysing parking spaces and the weather," said supply chain social media influencer Rob O'Byrne.
"They harness data on parking space occupancy, combine it with the weather forecast, and predict how many people will turn up at the shopping centre."
"That's real forecasting."
See all 8 ideas Rob says you need in your toolkit >
iPhones originally had a plastic screen
When Steve Jobs unveiled the first iPhone in 2007, the screen was plastic.
Yet the next day, Jobs noticed the screen was covered in scratches and called his VP of Operations, Jeff Williams, demanding a glass screen for the official release.
Williams said it couldn't be done in just six months. Every glass prototype they tried had smashed, and it would take years to create a shatter-resistant, thin glass.
But Jobs insisted. So Williams worked with speciality manufacturing company Corning to create damage-resistant Gorilla Glass in time for the launch. Now every smartphone in the world uses it.
That proves procurement teams can meet specific business needs by working with suppliers to innovate, said Dr. Marcell Vollmer, Partner and Director at Boston Consulting Group.
See why Dr. Vollmer is enthusiastic about procurement's future >
To 2021 and beyond
There's no question 2020 was a hard year in our industry. We saw first-hand how a crisis can bring out the ugly side of supply chain.
But mostly, we learned how procurement can change the world for the better.
As Supply Chain Revolution CEO Sheri Hinish put it: "We can come from different backgrounds, different parts of the world but at our core, we fundamentally want the same things. So, it's real and when you think about collaborating within a global context…this is what wakes me up every morning – to create a world that's bearable, viable and equitable."
Onwards and upwards, then.