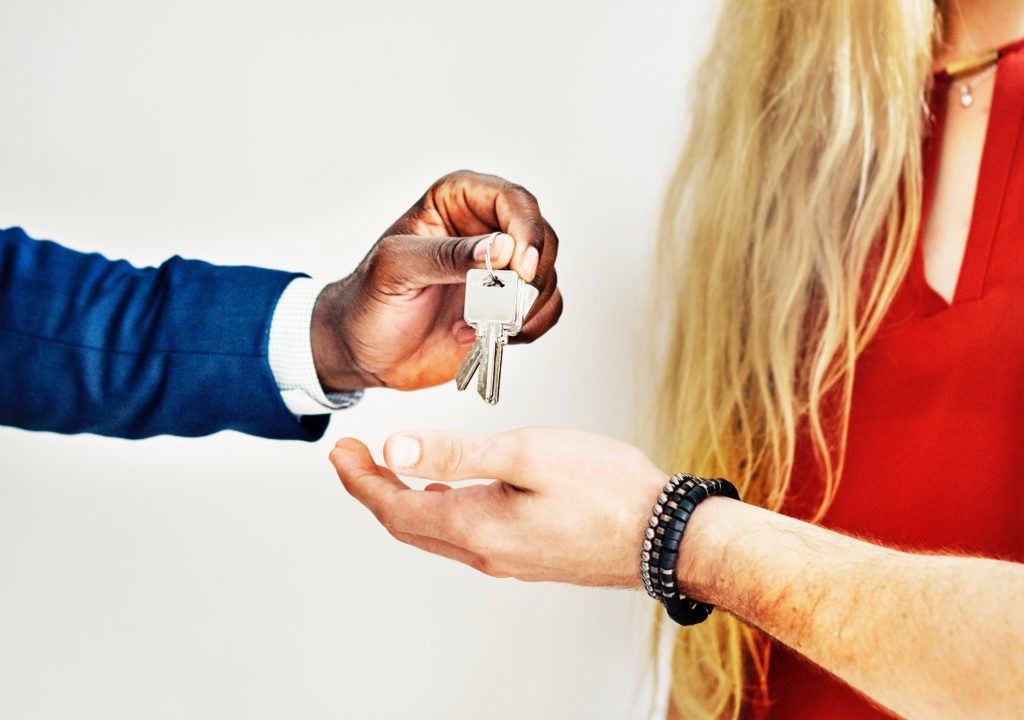 When you're considering your career choices, take inspiration from the property market. There are more similarities than you think.
As a nation we are pretty obsessed with house prices – what our property would fetch if we put it up for sale, what the neighbour's/our boss's/our ex's home is worth, how much our 'bricks and mortar' has gone up/down in value. Even if we have no plans to sell up, "property porn" is highly addictive.
Well, you might not realise it, but the jobs market is very similar the housing market.
Who hasn't got bored at work, and scrolled through job boards to see if there is a better paid role elsewhere? Who hasn't looked at their pay and perks and wondered if they earn more or less than their colleagues and friends?
This is not the only similarity between the jobs and property markets.
Take supply and demand: When there is uncertainty, the supply of candidates drops. This is keeping "values" up with average pay up 3.9 per cent over the last year.
It's a similar picture in the housing market. Fewer properties for sale is preventing a property price crash as there is less supply. So prices still managed a 0.9 per cent rise in the year to June (although in London they dipped 2.7 per cent).
Both are a Buyer's Market
Just as homebuyers can negotiate hard – so can candidates. In 2018, employees who stuck with the same firm saw their average pay rise by just 0.6 per cent after inflation. Those changing employers saw their pay rise by seven times as much, up by 4.5 per cent.
However, this can be a risky strategy.
Yes, you tend to earn more by switching jobs but it's not the only way to increase your earnings.
If you stay put and "improve" your job prospects, you won't have all that uncertainty – not knowing if a new job is really for you, worrying that you won't pass the probationary period and (even worse) waiting until your first day to discover that the job description could be something written by an estate agent (i.e. it bears very little resemblance to reality).
How to Improve Your Job
There has been a fivefold increase since 2013 in the number of homeowners choosing to improve rather than move. So, why not take a leaf out of their book and do the same with your career choices.
· Start with a Valuation
Just as with a house move, many of us wonder if we would be better off with a job move. But how do you know for sure? Well, check out salary benchmarking websites.
Check out Michael Page's Salary Comparison tool, which compares pay for a number of procurement roles by sector to see if you are underpaid or not. Also check Glassdoor and scour a few job websites to check advertised salaries.
· The Best Improvements to Make
Look at the LinkedIn profiles of people who are one-step-up the career ladder to see what attributes they have that add to their value.
Just as bi-fold doors and open-plan living are desirable in the property market, there are some skills that really stand out among successful people (whether that it is soft-skills such as leadership or hard-skills like proficiency in the latest tech).
Check out job adverts too – are there any skills that seem to be in high demand, that you don't have?
· Can you get away with a bit of DIY?
If your tech skills are lacking or you need a bit of CPD to bring you up-to-date with latest developments in your sector, online learning is an easy solution. You can learn in your own time, invest in the courses that work best for you and then have something to prove your worth to your employer.
When negotiating a pay rise, showing that you have invested your own time, money and effort in your own success – which could also help boost productivity – is a great bargaining chip.
· Or do you need Professional Help?
Sometimes a bit of DIY is not going to add value. In some cases it can even be a waste of time and money. So, this is where you may need to get professional help, perhaps studying a postgraduate or professional qualification with a recognised provider.
For this you are going to need finance. You can get postgraduate student loans (a bit like a home improvement loans, only for your career). These are similar to student finance for a first degree and you can borrow up to £10,906. Go here for more information.
Or you could simply ask your employer. Many professionals are reluctant to put in a training request (partly because they worry that they will appear as though they need training).
However, this is about career development – doing a better or bigger job – so sell the benefits. It is less of a big ask right now.
According to recruiters Robert Half the biggest talent management concern for senior executives is "employee retention and training" which will be a priority for 31 per cent over the next 12 months. Attracting talent comes in second at 29 per cent – showing that firms see greater benefit in up-skilling their staff than hiring new ones.
· Get Someone Else to Market You
Despite those online property platforms offering to sell your property for less, most homeowners still favour traditional high-street estate agents. Paying someone else to sell your property is not only easier, they are professionals so should (in theory) be able to get you a higher price.
Do the same for your career. If you can find someone else to champion your career, you might not have to ask for that promotion or pay rise – you could be identified as a "potential highflyer" and approached instead.
Seek out mentors, who can help guide your career but who also have currency within your organisation. Perhaps a manager in a different department or even the person who first hired you (and has an interest in you doing well).
Also, reach out via LinkedIn – post thought-provoking and intelligent ideas, link to senior professionals and build your brand through endorsements and connections.
· Get a New Valuation
Finally, prepare your career for the market – declutter your social media, spruce up your online presence and update your particulars (your CV). Now ask for a chat with your line manager (tell him or her what it is about) and go in with a clear asking price (use your research to determine your value). Then see what offers are made.
If your improvements do not yield results, it's not the end for your career choices. At least you are ready to put yourself on the market!
Want to get your wheels turning towards a supply chain career one could only dream of? Then don't miss our upcoming Career Boot Camp with IBM – a free 5-part podcast series with some of the very best of the best. Check it out here: https://www.procurious.com/career-boot-camp-2019