If you're facing an annual pay review this month, follow these key Dos and Don'ts to boost your prospects
For many of us, our annual 'appraisal' when we discuss pay and performance is one of the few opportunities to talk really frankly and one-to-one with our line manager.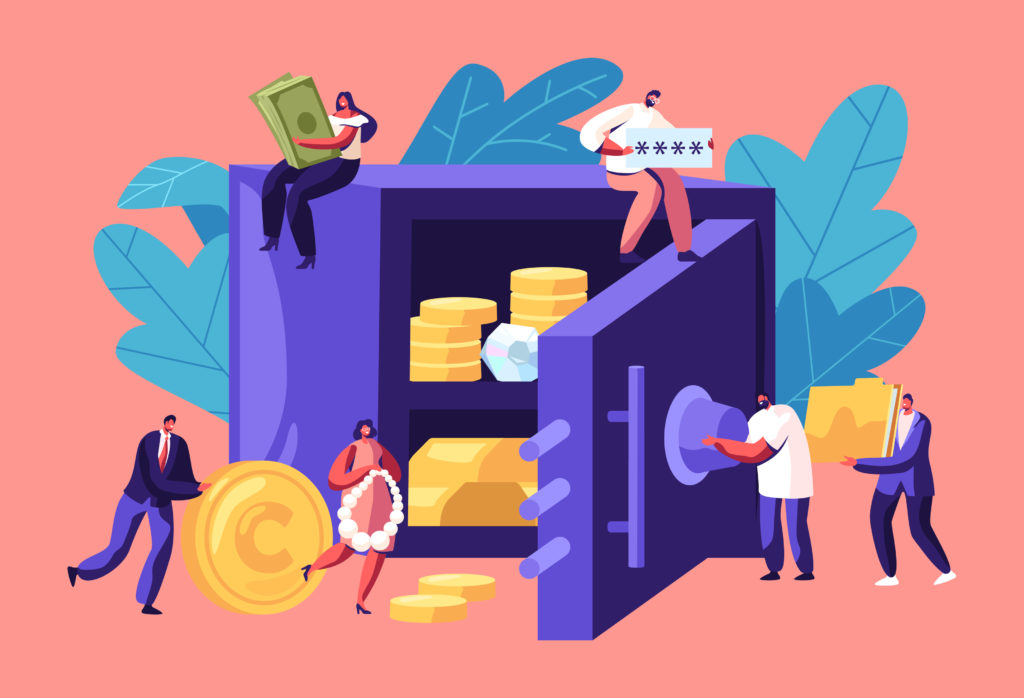 However, there is a tendency for pent-up frustrations to spill out.
All those extra hours you've put in for no extra pay. The fact that you suspect your colleagues are paid more than you.
The lack of training and development. Being overlooked for promotions. Doing the job of three people with no support.
This is your time to get everything off your chest, isn't it?
Well, no. It is important to treat this like any other business negotiation.
So, keep it professional. Don't get emotional. Prepare your pitch. Present your case. And have a back-up plan if you don't get what you want.
First, some Don'ts. Avoid these common mistakes.
Don't beg for more
Adopting the Oliver Twist approach ('Please sir! Can I have some more?') is just going to make your employer feel uncomfortable.
Saying you need a rise to cover the increase cost of fares or childcare or rent may gain you some sympathy. But it won't get you a rise.
This is a negotiation about your value to the organisation – not the cost of living.
Don't threaten to quit
Threaten to take a job elsewhere and you run the risk of your employer calling your bluff – so you better have a job lined up.
You will also come across as disloyal. And when there's a promotion or new opportunity, your employer might overlook you for fear you are going to leave anyway.
However, you can point out that other employers are paying more as part of your pitch (see below). But stress you are really happy in your job and have no plans to move.
Don't go compare – even if it's not fair
Some firms actively discourage staff from discussing their pay with their colleagues. So if you ask around to check if your salary is on a par with everyone else's or to find out what pay rise they received, you could be in for a disciplinary chat, rather than a talk about your prospects.
There are many reasons why people doing the same/similar jobs are paid differently – from performance to length of service.
Most people are not happy divulging what they earn, let alone revealing the details of why they are paid what they are paid.
Don't lose your temper – it will make things worse
If you don't get the answer you want, try to be understanding rather than angry. Your line manager may hate having to tell every member of the team that they won't be getting much of a pay rise and it won't help your case to make the process even more difficult.
Also, there may be a reason – poor performance, persistent lateness, or rudeness, perhaps – for a bad appraisal.
You need to address these issues, not antagonise your employer.
Now some Dos. Follow these tips to make things go well.
Do prepare a business case
Many employers fear that if they give one person an inflation-busting rise 'everyone else will want one'. So give some compelling reasons why you, as an individual, deserve more by offering something in return.
Don't just focus your past performance (what you've already contributed). You should also demonstrate how you can save/make your organisation money in the year ahead and bring more to the table.
For example, offer to take on a new project – saving your firm the cost of employing someone new or a reducing the need for hiring a contractor.
Do your research
As part of your pitch, you can (and should) use data to support your case. In turn, this can help your line manager to justify a pay rise with higher levels of management or HR.
However, instead of saying X earns more than me or Y had a bigger bonus, use the information that's available publicly (if you can).
Medium and large employers must carry out an equal pay audit on a regular basis to ensure that they are complying with the law. If your salary seems out of line with what's been published, you can use this information to present a case for better pay.
If your organisation does not have to publish pay data, then go online to salary comparison sites such as glassdoor.co.uk or indeed.co.uk to benchmark your pay.
Also, check job adverts for similar roles in similar organisations and print out the data to support your case. Once again, be professional. Say something like: 'The going rate for my role is £X. I feel that bringing my pay in line will not only help me but also help attract other talented people to our organisation.'
Do make your firm an offer they can't refuse
Most employees have a good idea about where there are skills gaps within their organisation. Offer to solve these.
You could say something along the lines of: 'If I undertake this development programme/do this course I could take on the responsibility for X.' You can then justify more pay through a promotion.
Do be prepared to listen
Your line manager will probably justify why you are only getting X% as a rise. Listen carefully.
It might be because the firm is going through a difficult time (perhaps it's time to jump ship). Or perhaps your performance is not good enough – in which, case find out what you need to do to improve.
Do have a plan B for tomorrow
The bad news is that your line manager has probably already decided the size of your pay rise – or been given the figure by HR.
So whatever you say will not make a difference to your salary in the short term. However, you can use the review to ensure better pay and prospects in the future.
Think of all the things your employer can offer you that will boost your 'value' in the workplace and your long-term earning potential. These could include investment in your skills, the opportunity to work in a different office (or even a different country) and the chance to join a new team.
If none of the above are on the table, look at alternative ways to be rewarded such as more flexibility – for example, working from home one day a week.
Try to leave the meeting with something – even if it is an agreement to meet again in three months' time to discuss your progress. If you feel more positive, so will your line manager who will probably be as relieved as you are that the chat went well. This will make your next meeting much easier (and hopefully more productive).
So if you have a pay review on the horizon bear these keys Dos and Don'ts in minds as you prepare for the meeting. You'll give yourself the best chance of getting what you want.
And in case you need a little more advice on getting to the top in your career, don't forget to tune in tomorrow to our free webinar – Don't Quit Your Day Job. Register here.