It was an unlikely event just a week ago, but the Brexit has come to pass. Procurious looks to unpack initial thoughts on how the 'Leave' vote will impact both procurement and organisations as a whole.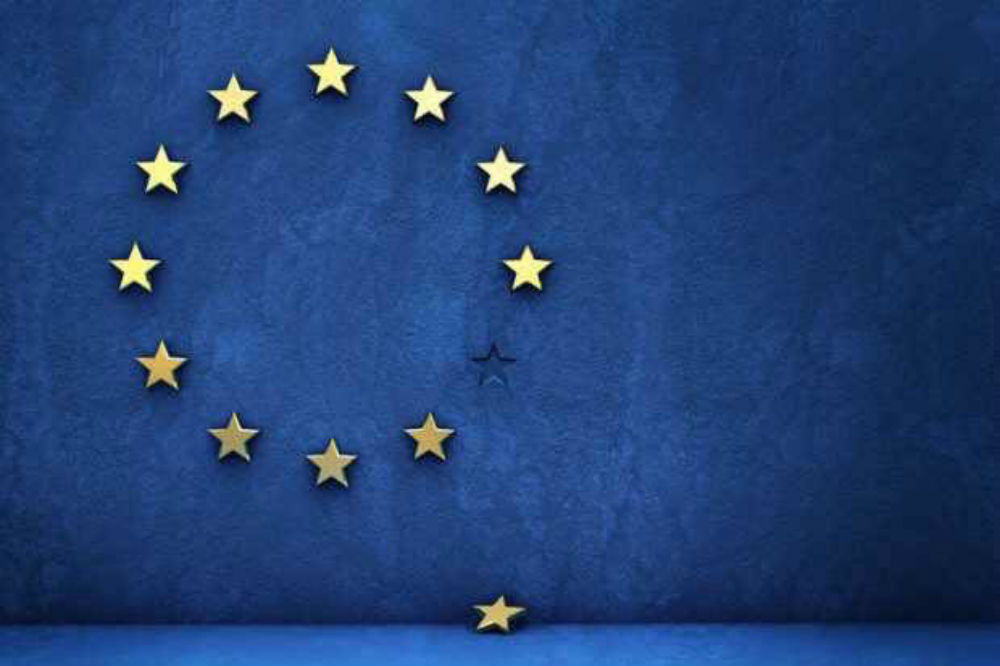 Last week, Procurious' weekly news article reported on the potential impact of the UK Referendum on UK and European supply chains.
Now, with a weekend of uncertainty and speculation behind us, Procurious looks at the initial views on what the wider implications are likely to be for procurement now the 'Leave' vote is a reality.
Initial Response
Following the 'Leave' result announcement on Friday morning, the UK stock market dropped 8 per cent on opening, its worst one-day fall since 2008, although it recovered slightly during the day. The pound, too, fell dramatically in the early morning, with a 10 per cent fall taking it to an over 30 year low.
Across Europe, stock markets reacted in a similar fashion. Markets in France and Germany also fell around 8 per cent, while the Swiss Government were forced to stabilise the Franc as it dramatically appreciated in value.
Due to the unprecedented nature of the vote and the result, experts foresee a period of volatility in UK, European and World markets. The volatility has already had an impact on commodity prices, with oil prices dropping by over 5 per cent, both in Europe and the USA, while gold prices have risen by nearly 7 per cent.
In a bid to calm markets, George Osborne, Chancellor of the Exchequer, broke his silence to reassure markets that  "Britain is open for business" – but warning too "it will not be plain sailing".
The Long Term
The long-term implications will take a while to become clear. The markets across Europe will stabilise, as will the value of the currencies of the member states. However, as has already been reported, the UK exit may precipitate other in/out referendums in Europe.
Far-right parties in France, Italy and the Netherlands were all quoted on Friday as saying that it was now time for their countries to have their own votes. Although further votes would result in increased volatility, these are unlikely to happen in the short term.
For now, all member states, the UK included, are still part of the EU, and are therefore subject to EU regulations and obligations under the single market.
Britain will most likely wait until at least October, when a new Leader of the Conservative Party is elected, to trigger Article 50 to start the EU divorce process.
Procurement, Trade and Supply Chains
Setting politics aside, and assessing the UK's decision from a procurement and supply chain point of view, there are a number of factors businesses must consider in the short term, in the run up to the UK formally taking its leave from the EU.
Should the value of the pound remain low, this will bring both positives (think cheaper exports for British companies), and negatives (think more expensive imports of global products, and less bang for your buck in foreign currency exchange transaction), for procurement organisations.
The UK will also have to renegotiate trade deals, not only with European countries, but also with other countries around the world. Both UK imports and exports would be subject to tariffs, increasing supply chain costs of organisations with pan-European supply chains. However, it is worth noting that this will only happen in the event of the UK fully removing itself from the EU common market.
It is also worth remembering that this will not mean the end for procurement activities around Europe. Far from it. New trade deals, negotiations, supplier evaluations and supply chain changes, will all fall under procurement's remit, making our profession as important for organisational value as it ever has been.
Prepare Now
A two-year waiting period for the UK to formally leave the EU doesn't mean that nothing can be done in procurement. There are a number of strategies and actions that can be taken in order to prepare, and help to mitigate future risks.
Procurement professionals first need to understand if and how they are impacted within their current contracts and supply agreements. Assessing the current supplier lists to identify European suppliers, or suppliers with European Tier 2 or 3 suppliers, is a good starting point. 
It will be better to know now if critical, or bottleneck, suppliers will be impacted, so mitigations and contingencies can start to be planned. Within existing contracts, procurement must assess the potential impact of tariffs on pricing, and if they, or suppliers, will be in a position to renegotiate these contracts.
Finally, investigating alternative sources of supply for all products is a good step to take. This could be supplier based in the UK, or further afield. Another option in this regard would be assessing the possibility of exploring innovative supply solutions with existing suppliers.
UK and European businesses, including procurement departments, have time to prepare. The biggest mistake would be in leaving it too late to ensure actionable outcomes.
Are your supply chains likely to be impacted by the referendum result? How can procurement act to ensure they still have the best deals with suppliers? Let us know your thoughts.
Had your fill of politics? Need something to take your mind off it? Here are some headlines to peruse from the world of procurement & supply chain…
FAA Relaxes US Drone Regulations
The Federal Aviation Authority (FAA) has relaxed its regulations on the piloting of drones in US airspace.
Before now, operators needed to obtain a licence, requested on a case-by-case basis, to have permission to pilot a drone legally.
Now, the regulations state that commercial drones can be flown by pilots over the age of 16, below 400 feet, and with the drone in line of sight.
However, the changes will not affect the commercial drones proposed by Amazon, as the FAA is still carrying out further research on this use.
Read more at The BBC
Instagram Hits 500 Million Users
Social media platform Instagram has doubled its user base in the past two years, topping 500 million in the past week.
The last 100 million members have been added since September 2015, a considerably faster rate than the previous 100 million.
The site boasts 300 million daily active users, has surpassed its rival Twitter in monthly active users, and is now double the size of Snapchat.
The platform has further expansion plans, with much of it aimed at Instagram's role as a platform for businesses.
Read more at Tech Crunch
Boeing Signs Deal with Iran Air
US-based Boeing has signed a deal with Iran Air to supply 100 jetliners.
It marks the first time that Boeing has done businesses in Iran since the Islamic Revolution in the country in 1979.
The value of the deal is unconfirmed due to a lack of information on the jetliners to be supplier, but it is estimated to be in the region of $11 billion.
However, any and all contracts that Boeing signs with Iran will be subject to US Governmental approval, something which could change following the November elections.
Read more on Reuters
Amazon Fined for Shipment Mishandling
Amazon has been fined $130,000 for two alleged incidents of mishandling of dangerous chemicals in its logistics operations.
The fines, one of $78,000 and one of $52,000, related to the shipment of two flammable substances by air, between Illinois and Florida in 2014.
This is the third fine in two weeks for Amazon from the FAA, following a $350,000 fine for a similar incident, also occurring in 2014.
Read more at the Wall Street Journal