Younger workers are worried that an ageing workforce makes it more difficult for them to get a job – but just how much truth is there behind their concerns?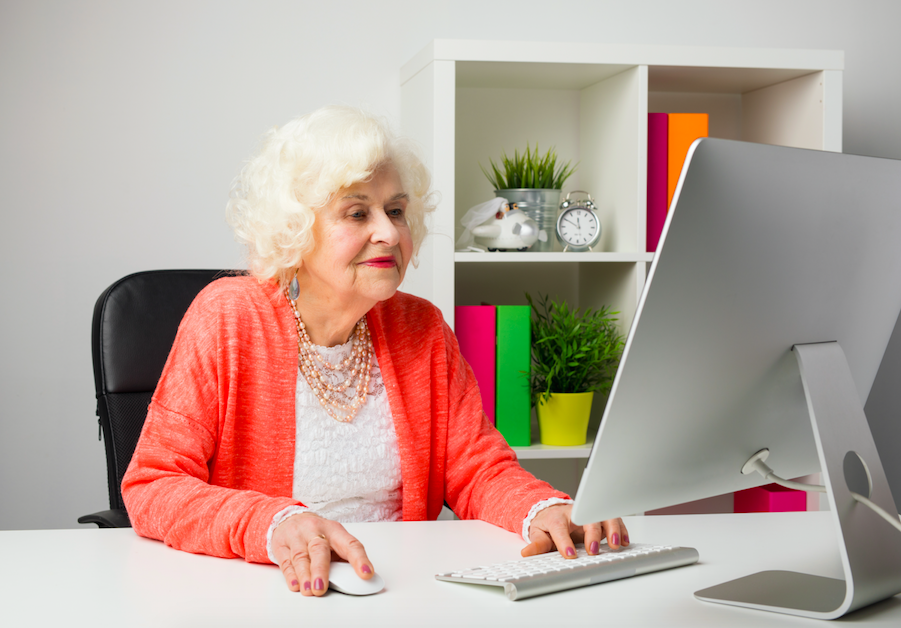 The speaker of the United States House of Representatives, Nancy Pelosi, now aged 78, was once asked by an NBC reporter whether her decision to stay in the job blocks a new generation of Democratic leaders. Offensive though it is, the question makes sense to a lot of younger workers. If Pelosi keeps working, a younger person doesn't get a go at the job. And there are many workplaces where that question is playing on the minds of workers. But intuitive as it sounds, the evidence says it's a load of bollocks.
More of us are working to an older age than ever before. In Australia for example the chance that a 55 to 59 year old is still working has jumped from 60 to 75 per cent since the turn of the century. The likelihood that a person aged 60 to 64 is still working has similarly leapt from 34 to 57 per cent. And the story is repeated across the globe. Eighty three per cent of 60 to 64 year olds in Iceland still work, as do 76% in New Zealand, 68 per cent in Sweden and 66 per cent in Japan.
This is trend that is likely to continue to accelerate with the United Nations projecting that by 2050 the number of people aged over 60 will more than double, to approximately 2 billion, representing around a fifth of the world's population. Better healthcare have contributed to longer average lifespans. This combined with declining real spending power for employees has resulted in strong economic and social imperatives for people to stay at work longer.
Perhaps unsurprisingly, younger workers are worried that the presence of older workers makes it more difficult for them to get a job and to progress if they do get one. Surveys like the one carried out by Canada Life Insurance group reveal that two in five employees believe the ageing workforce will make it harder for younger employees to get a start.
Employees under thirty are the most concerned with almost of half in agreement with the proposition that older members of staff should retire so that younger workers could have a genuine chance of promotion. Just 29 per cent of workers aged over 50, agree. There's only so many jobs at any given level, young workers reason, and if people are staying in work longer then their chances of progressing are significantly decreased. Only one in five workers felt that older workers should be retained so that they could benefit from their experience.
And while that logic sounds intuitively correct, there isn't a shred of evidence to support it. The "lump of labour" theory, as it is known by economists has been around since 1851, when a British economist argued that cutting the number of hours employees worked would eliminate unemployment. It has been used in policy debates to justify all manner of sexist, anti-immigrant or ageist employment or retirement legislation. In essence it maintains that any big 'lump of labour' suddenly hitting the workforce, such as from immigrants, women, returning veterans or, in this case, older people, reduces the employment prospects of new entrants.
But when economists went looking for proof that this actually happens, they have consistently come up dry. One recent example is a major review of US labor statistics covering the period 1977 to 2011. It found that the increased number of older workers in that period had not reduced employment of younger workers, reduced the wages paid to younger workers or reduced the number of hours of work available for younger workers. Indeed the data suggested that the greater employment of older people had lead to better outcomes for younger workers in that period.
Global analysis by the US National Bureau of Economic Research says that the macroeconomic reality is very different from what intuition tells us. From an economy-wide perspective, the presence of older workers means more people working rather than collecting pensions and being otherwise dependent on the productivity of younger workers. This in turn drives greater and faster economic growth which in turn spurs the creation of more jobs. The pool of available jobs is not static say economists. It is a rapidly expanding pool that is driven by economic activity and technological innovation.
If your plan for career progression begins and ends with waiting for your boss to retire or die in harness, then yes, the ageing workforce is going to be a bit of a problem for you. But if you are open to lateral movement, reskilling in new technologies and embracing the new opportunities that an expanding economy presents then older workers are no threat to you. And more than that by the time you get to be part of that cohort, you will probably be very grateful for the healthcare and lifestyle benefits they have forced employers to adopt to support an older workforce.