If you're just visiting Procurious via your PC, laptop, or Mac, you're missing out… Sorry about that.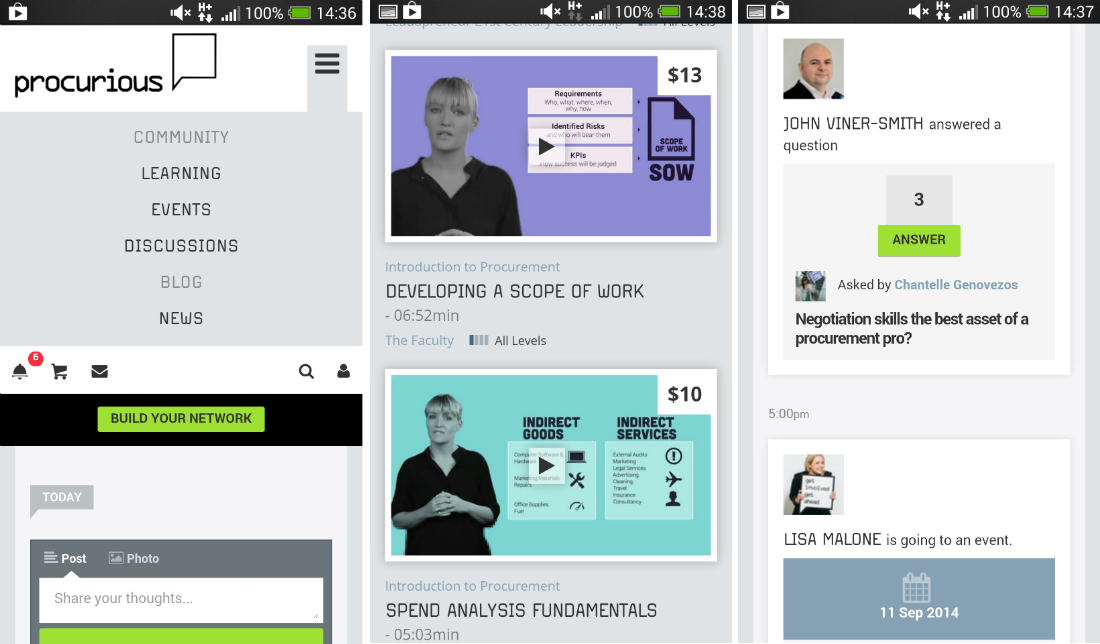 Did you know that you can also find us on your tablet devices (including iPad), as well as your iPhone and smartphone? No? Well consider yourselves informed. Let us take you through the Procurious mobile experience – soon you'll be networking on the go, and shackled no more!
Sometimes when you think of mobile, you immediately jump to conclusions: be it a lesser design, or the watered-down functionality – it's OK, we think the same. That's why Procurious on mobile is the same smooth experience as the 'full-fat' desktop version.
Procurious is perfectly suited for mobile viewing – this is achieved in-part to its responsive design. Fire-up Procurious.com on your smartphone and you'll see that it's scalable so it will render on your device perfectly (no matter what the screen-size).
Enjoy all of your favourite features: leave posts for the community, watch learning videos, view and RSVP to events listings, participate in discussions, catch-up on the latest articles in the blog, and take a look at the latest news headlines.
We want to be front of mind and to do that Procurious must be easily accessible to the user wherever they may be. Whether that's killing time on the commute to and from the office, waiting bleary-eyed in the queue for the morning coffee, or safe in the comfort of your couch…
Let us know about your experience of Procurious on mobile in the comments below.