Workplace stress getting the better of you? You need the ultimate stress busting tip to help level out, settle your jangling nerves and combustible temper.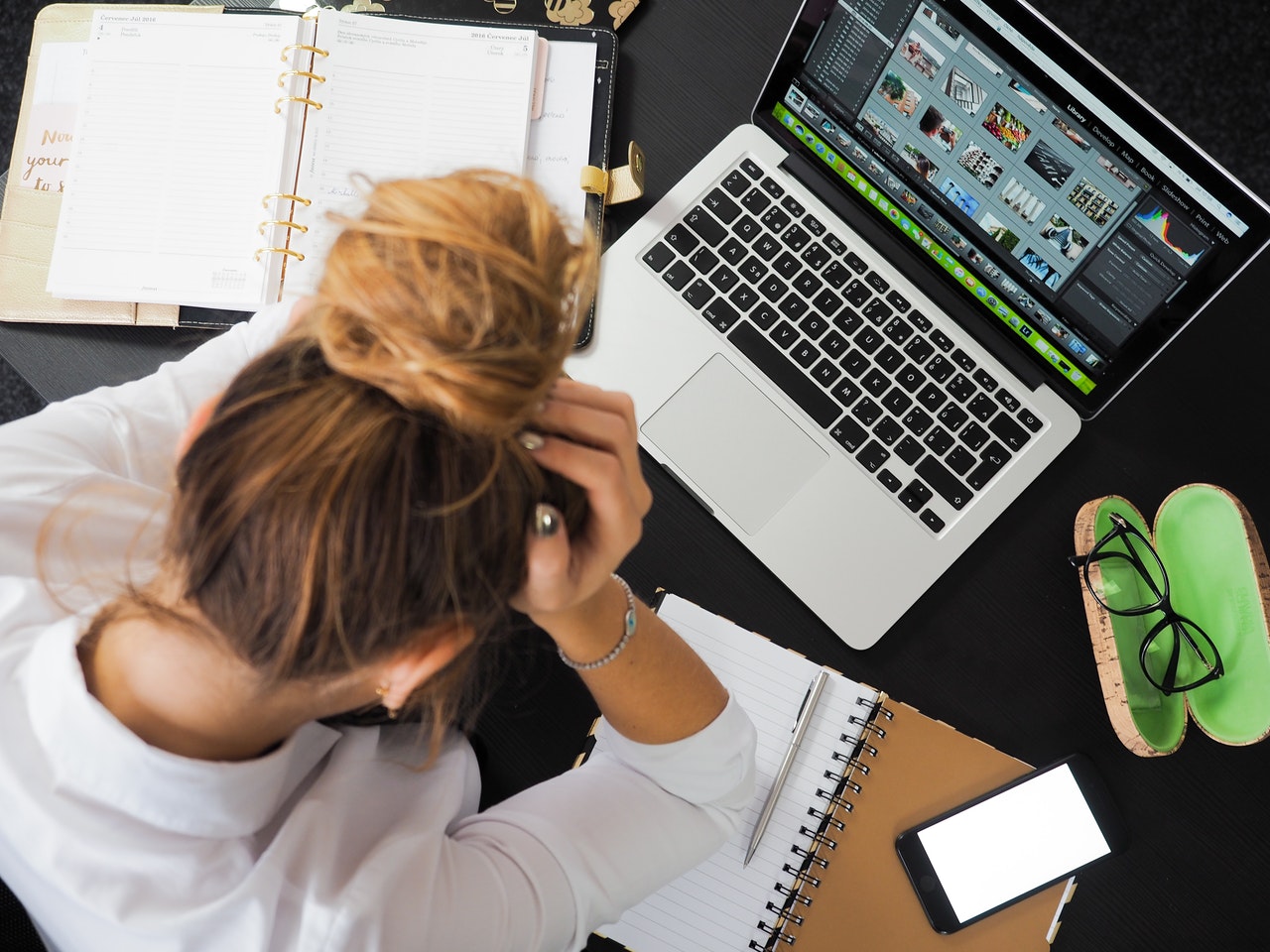 Does this sound like your day? High pressure deadlines, the constant juggling of priorities, demanding customers and suppliers, and the never ending dramas of your employees or colleagues!
Do you ever get yourself so worked up that you become short tempered, irritable, and go home exhausted and not 'available' for your partner, kids or friends?
Do you dislike what's happening to you? Well, it's called Workplace Stress, and you have some control over how your body reacts to it.
What do I do?
Have you ever drawn a breath – I'm sure you have. But have you done it to slow yourself down? You know, when your heart is racing, your muscles tighten up, and your stomach is contracting or about to bring lunch up?!
What about when your teeth start to grind and your head feels like it's about to explode like a bag of overcooked microwave popcorn bag? Then I guess you know all about anxiety!
These feelings and responses were developed in us over thousands of evolutionary years. We needed to have these responses to enable us to be wary of really scary things that wanted to  eat us!
When our brain interprets danger, adrenaline and cortisol go nuts in our bodies to help us to run away or fight the danger. It's known today as the Fight, Flight or Freeze response. Check out our infographic below: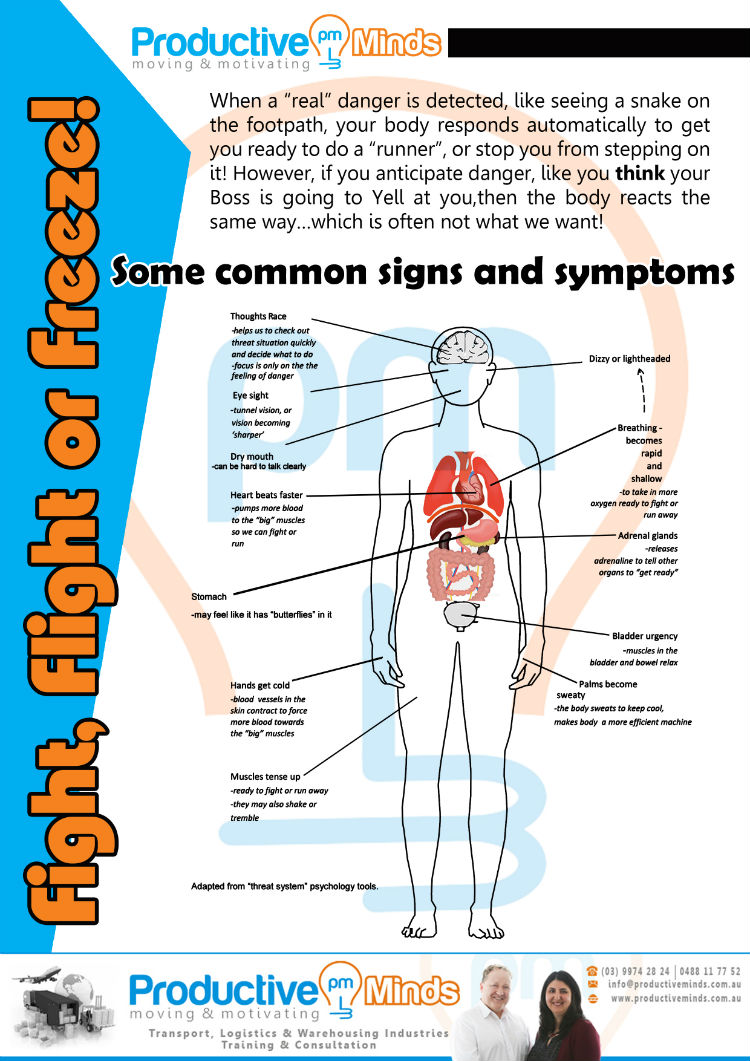 But where are the Sabre-Tooth Tiger and T-Rex when you're in a procurement negotiation, or dealing with difficult clients or team members?
All this stress is in our head, and our mind being such a powerful machine makes these fears real…well sort of!
So What's the Stress Buster Tip, O Great Wise One?   
Breathe. Yes, that's it. But let me explain all the really technical moves:
Slowly breathe in through your nose, filling your lungs up with the good stuff called air. Breathe as deeply as you can, hold your breath for 2-3 seconds, and then slowly breathe out through pursed lips.
Then repeat the performance for 2, 5 or 10 plus minutes periodically throughout the day.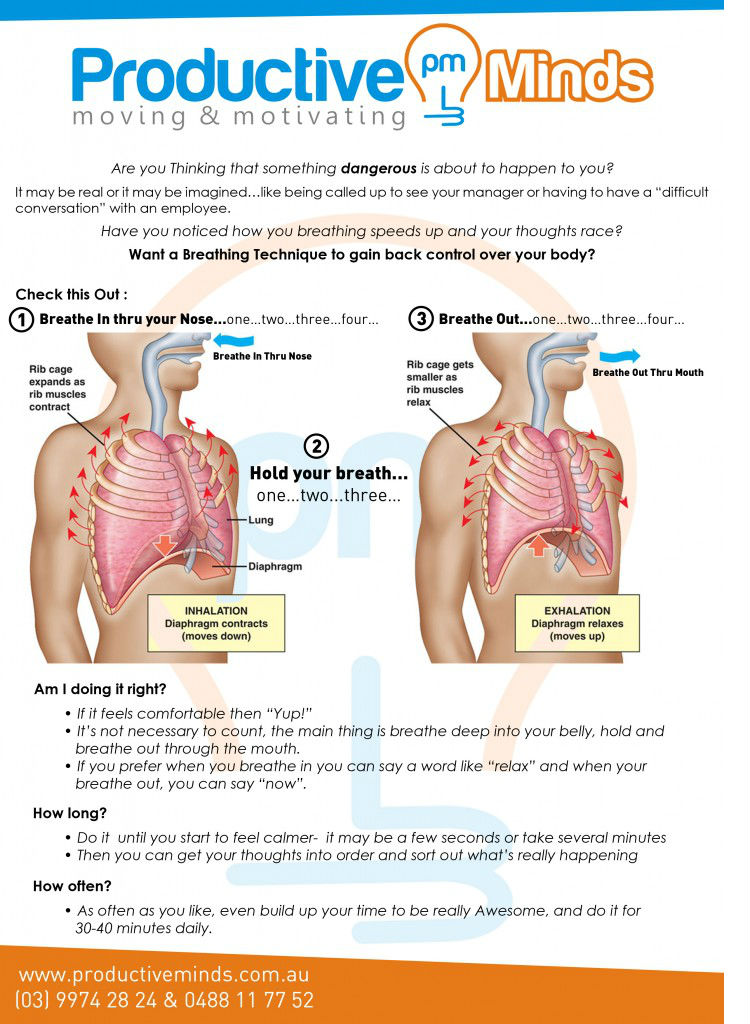 As Easy as That!
So, go and sit somewhere comfortably and close your eyes. If you're self-conscious, go somewhere private, or close your office door.
Of course it's not advisable to do this when driving a forklift! And, for those of you who have smoked a pack a day for the last 20 years, you will need to adjust the tempo accordingly.
Keep at it. When you have mastered this you can add some 'fancy thinking' techniques to help you really sort this stuff out, but that's for another article.
So give it a go, what have you got to lose, apart from maybe lots of stress!
To view this as a video click here.