A new survey of 500+ professionals reveals where procurement must focus to establish leadership and earn executive trust.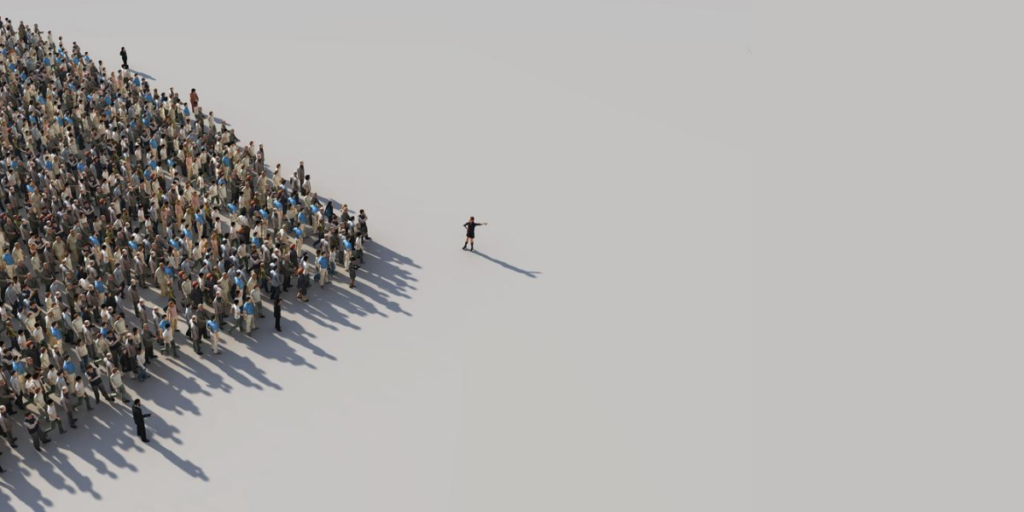 ---
Procurement: it's your time to lead. New research from Procurious and Coupa, released today, reveals that nearly two thirds of professionals have seen trust increase with the c-suite over the past three months. Similarly, more procurement leaders report having a seat at the executive table today compared to May, when we asked the same question as part of our Supply Chain Confidence Index.
"Procurement leaders continue to step up and executives are taking notice," said Tania Seary, Founding Chairman of Procurious. "Procurement plays a critical role in navigating the uncertainty we face today. The function's stellar performance opens the door for more – more recognition, trust, and opportunities to lead. It's time to take advantage."
Procurious and Coupa surveyed over 500 procurement and supply chain professionals in July to assess the state of the function and what's on tap for the second half of 2020. Reflecting on procurement's strategic position within the organisation, just one-fifth (21%) report that they are still being viewed tactically internally. While that number is still higher than we'd like, most would agree that for a function that's historically struggled to stand out and get the recognition it deserves, we're moving in the right direction – in a big way. Consider that over the past three months, only 7% said they did not see trust increase between procurement and the c-suite.
"Procurement today has a clear opportunity to capture our seat at the table. The findings of this survey highlight how important it is for us to think strategically and ensure our objectives are aligned to the board and our peers in the c-suite," said Michael Van-Keulen, CPO, Coupa. "We must step up to help our organizations not only control costs, but also mitigate risk, maximize value, and increase the agility needed in today's business environment."
These results build off Procurious' research findings from earlier this year. "In June, we uncovered clear indicators that the c-suite was paying more attention to procurement and supply chain. This trend is accelerating as executives recognise procurement's unique and essential position in the ongoing recovery," said Seary.
Procurement leaders looking to capitalise on this newfound opportunity should focus on delivering results that increase resiliency and continuity, and improve the bottom line. According to our research, the top three areas the c-suite wants procurement to contribute to are mitigating supply risk (70%), containing costs (69%) and driving business continuity (64%).
"At first glance, we're seeing a back-to-the-basics approach for procurement teams, with a laser focus on savings, spend visibility, resilience and risk mitigation. However, when you step back you quickly realise this approach is anything but traditional. The desired outcomes may be similar, but companies are investing more strategically, aggressively and intentionally," commented Seary.
Second Half Procurement Priorities: Controlling Costs and Risk
Procurement's top three priorities for the second half of 2020 are similar to what we referenced above: containing costs, mitigating supply chain risk, and supplying the products and services needed to maintain operations.
Naturally, managing supply chain risk remains front and center for organisations across the world. But risk takes on many different forms. What are executive teams most concerned about right now? The top five areas, in order of concern, are:
· Operational risk
· Supplier Risk
· Business environment risk
· Reputational risk
· Cyber risk
Interestingly, the most prominent risk differs geographically. In North America and Asia Pacific, executives are most concerned about cyber. In Europe, the primary concern is operational risk. Either way, stronger investments in supply chain risk management will undoubtedly become one of the lasting marks of COVID-19. Mature procurement teams will never take supplier health, collaboration and risk lightly again.
When it comes to business risk, there's often more than meets the eye. The survey also found that more than 80% of organisations have significant gaps in spend visibility, which is its own risk. This finding poses an important question: How can procurement teams lead and control supplier risk if they lack full visibility into where money is being spent?
Equipping Procurement to Lead and Thrive
Looking at the next 6 – 12 months, economic uncertainty was the number one concern for survey respondents, followed by cash and risk. Given the stakes – and procurement's proven ability to add value in business-critical areas, including risk, resiliency, and cost containment – the majority of organisations (93%) are investing big to propel procurement forward. The top three investments organisations are making in procurement leadership are:
· Data and analytics
· Talent development
· Technology
"COVID-19 continues to act as an accelerant for procurement transformation. The business case is right in front of us, and organisations are investing accordingly." said Seary.
While organisations are finally stepping up to fund procurement initiatives, the function still has an important role to play to shape the future.
"We need to ensure the investments are strategic, and not tactical. We need to set the agenda, and ensure the c-suite's vision for procurement is aligned with what we know is possible. It's our time to lead, and we need to do it right," said Seary.For more insights – including details on procurement priorities, operational gaps, investment strategy, supply chain risk and more, join Procurious and get the full report: Procurement's Time to Lead.