Wherever you sit within retail – essential v non-essential, online v offline – and wherever you sit in procurement – GFR v GNFR, strategic v tail spend etc., your experiences through the Covid-19 pandemic have been unusual, and challenging. It's a good time to compare notes.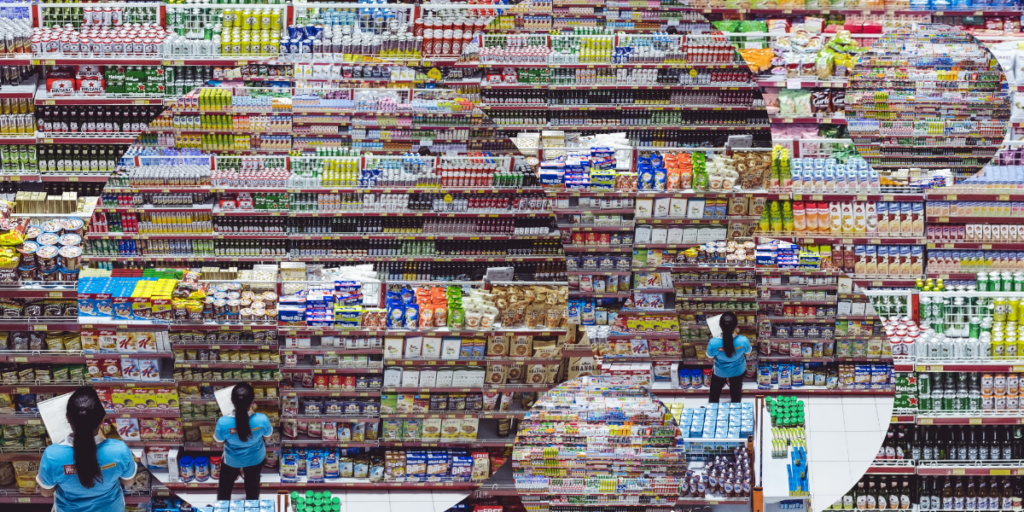 ---
It looks like there is going to be plenty to talk about at the next National Retail Federation shows, so much so that they have organised one (virtual) for January and (fingers crossed) a second live event in June. There were already some interesting exchanges at a recent network virtual roundtable discussion we organised on surviving the current situation between procurement leaders in the United Kingdom. There was a lot of chat on the need to be agile and adaptable, to mitigate risk and to build resilience in supply chains, all as you might expect. It was a cross-industry affair but some of the liveliest exchanges took place between representatives from the retail sector.
It is not difficult to understand why. Whereas in most sectors it is easy to say what the overall effect of the pandemic has been, ranging across a spectrum from "catastrophic" to "beneficial" passing through "hmm, OK". Retail, however, has experienced the full gamut. It's been the worst of times for many, and the best of times for a few.
For high street department stores and many fashion brands – anything that falls under the definition of "non-essential" or "discretionary spend" in these Covid-19 times – it has been at, or near, the catastrophic end of the scale, with lockdowns and other restrictions. Debenham's, one of the UK's most famous department stores, faces administration (analogous to going into Chapter 11 in the United States). The Arcadia Group, which includes iconic brands such as Burton, Dorothy Perkins, TopShop and Wallis, is also in a desperate situation. The companies that are somehow hanging on in this sub-sector have had to focus on careful cost management and cost retention and reorienting the business around online sales; something the Arcadia Group has struggled to do.
A participant working in procurement with a high street chain underlined that it really does come down to a Darwinian struggle: "The pandemic has been all about survival of the most adaptable. We are trying to come out the other side of that with a viable business. But trying to be agile with changing customer needs and changes in government direction in what had been an extremely tough environment for us anyway has been very difficult. We had to take some tough decisions to ensure that our business remains viable for the future."
Maintaining procurement's profile after the downturn
For companies that are struggling but just about keeping their heads above water, it may seem like quite a good time to be in procurement, because in a recession, all of a sudden the business is all about cash retention and saving money. That's all very well for a few months or a couple of years but how will you stay on the executive agenda when things pick up again? There is an opportunity to become a more commercial organisation and present yourself as a business partner. A trusted advisor. It's not just about negotiating a contract. There's a bunch of suppliers that you really need to manage, and a few, probably very few, that fit within SRM. One of our contributors offered the following advice: "Don't miss the opportunity. Look at these suppliers as an investment, as an asset to your business bringing innovation, first to market, exclusivity or whatever.
"It is also worth considering alliance programs. For example, you might consider a marketing alliance with one of your strategic suppliers: 'We're an important client of yours, how about investing some of your marketing dollars with us?' Or, 'How about making your next product launch exclusive to us for a week or two?' Alliance programs are one of the ways you will maintain procurement and supply management visibility when the economy revives."
At the more positive end of the spectrum, grocery supermarkets have seen an uplift in sales but their supply chains were severely strained. Back in March and April their shelves were cleared of toilet rolls and staples such as rice and pasta. Plus there was the scramble to secure Perspex screens, sanitisers, and extra security personnel. When it came to the second wave, they generally managed to stay on top of things, but procurement was again under pressure, and there was some regret that little had been achieved in terms of automation. They were being forced to do more with less. A procurement director at one of the UK's leading chains commented on why retail is behind the curve. "Supermarkets are a very high volume, very low margin business. This means that whenever we apply for an investment, we must show a very compelling ROI and I have not yet been able to do that for procurement software. They totally understand the benefit it brings in terms of better sourcing decisions and the indirect benefit of knowing where your money is spent, but the feedback you typically hear is, 'That sounds like jam tomorrow'." Yet when the Coronavirus hit, it could have provided greater agility and efficiency.
Online retailers have seen an uplift, of course, but they too have faced unexpected challenges, and in particular the problems of securing facemasks, PPE etc. to carry on with business as usual in logistics centres and offices, as well as issues around supply chain resilience in the short term. But questions have also been raised as to whether the business model is fully fit for purpose in the longer term as competition from new entrants forces management to look at possible business transformation projects.
GFR and GNFR should talk
One area of concern for procurement, and in sub-sectors such as fashion in particular, is the split between goods for resale (GFR) and goods not for resale (GNFR). "Procurement" tends to be responsible only for the latter, and "buyers" or "merchandisers" for the former. Trying to bridge the gap and create a conversation that both can learn from is challenging. They tend not to talk the same language. Literally. Fashion buyers tend to reflect the demographic they serve, i.e. overwhelmingly younger people, while the procurement folks tend to be older and focused on driving down price. A participant on the call told us that his company's buyers are often 19 and 20-year-olds straight out of fashion school, with no formal procurement training. Yet they are sent off to places like India and Vietnam with £20 million in their back pockets to buy clothes. They tend to see what they do as an art, intuitively knowing what pair of jeans will look good on someone next year. Our contributor said he tells them, "Yes, but selecting factories, managing suppliers, understanding materials and negotiating price requires a more studied and scientific approach'."
So they set up a procurement academy with a view not only to educating the GNFR crowd, but also making common cause with the retail buyers' team. Some progress has been made. But a cross-discipline project like this needs executive sponsorship.
Across the entire retail spectrum, it seems relatively hard to get investment in procurement software. In a large enterprise in a non-retail environment, where there are hundreds of people in procurement and they are making double-digit margins, it is far easier to reach for automation Nirvana. In a business where the focus is on high volume and small margins, it is difficult to grab executive attention. Yet the reality is that at most retail companies there is considerable tail spend, so there are opportunities to take the first steps on the automation ladder, such as shifting to purchasing from catalogues, using p-cards etc. This will enable procurement teams in retail to look at the more strategic and big-ticket buying.
That said, some point out that there is a real capability issue. It is not easy to tell someone who is used to wallowing around in price negotiations to go and "talk to stakeholders strategically". You need to think about your operating model as a department. You may need to move away from strict category structures. Before making investments you need to think about the unique needs of your business and not try to force things on people that are not going to work in your environment without significant change management effort and won't get the advocacy of senior decision-makers.