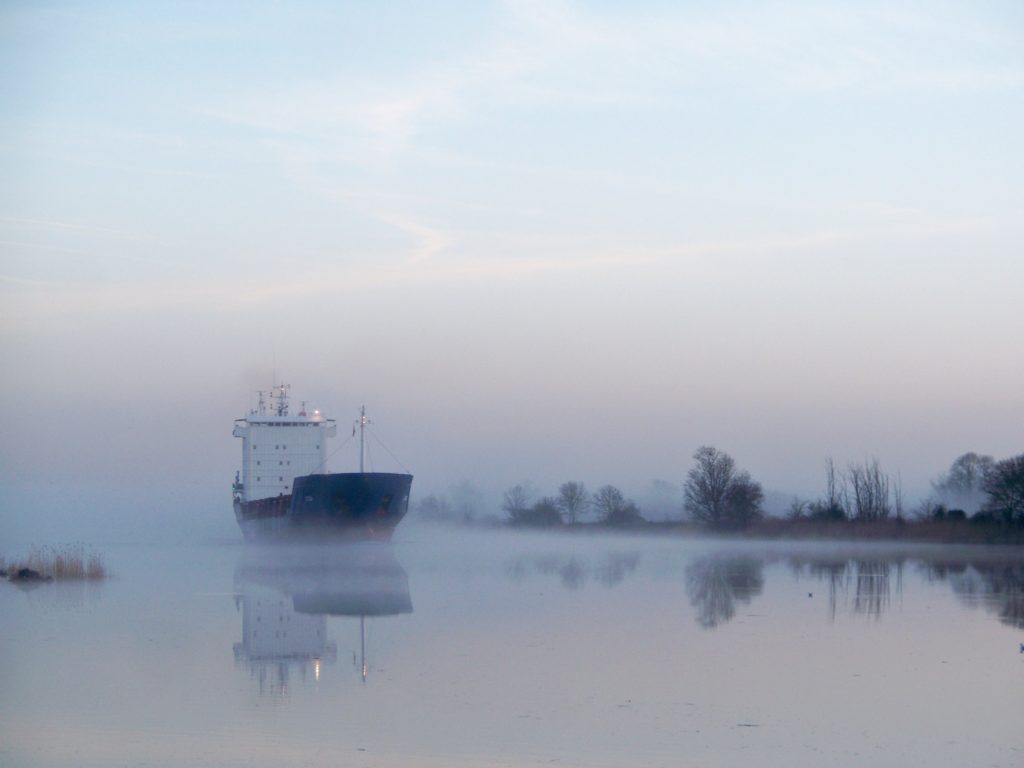 Traditionally, when organisations have discussed supply chain visibility, the focus has very much been on the downstream. Why? Because common thinking is that the customer is king. And, as downstream visibility focuses on the customer, it is the first, and sometimes only, priority.
This has in turn given credence to the biggest myth about supply chain visibility, which is that downstream visibility is more important than upstream visibility. It's high time this myth was busted, because this belief has a very narrow focus, and is not truly reflective of modern supply chain thinking. The truth is that upstream visibility is just as important as downstream visibility. Why? Because a lack of upstream visibility is just as likely to impact your customer.
Supply Chain Visibility – Upstream vs. Downstream
Before we get any further, let's make sure to clarify some basic definitions.
Downstream visibility is a clear understanding of exactly how your products are moving down to your customer. Basically, it covers all the processes and actions that are involved in getting your finished product from your warehouse into the hands of the end user.
Upstream visibility, on the other hand, is a clear understanding of exactly how all the parts required to make your product are moving down through to your organisation. From a supply chain perspective, this covers all the processes and actions involved in getting what you need to create the finished product.
You might also occasionally hear the term "midstream visibility" to refer to what's happening in production. From a supply chain perspective, these processes are often amalgamated into the category of downstream visibility.
Together, upstream visibility and downstream visibility combine to create end-to-end supply chain visibility.
Too Much Downstream Focus?
Let's say, for example, that your company manufactures cameras. You need to make sure that you have full visibility of what's happening when a camera is moving from your warehouse to your customer. Right from final testing right through to delivery to the store.
There are several processes that are available to organisations in order to track and improve downstream visibility. Depending on the complexity of the product in question, this can range from optimization of transportation and warehouse logistics and unifying ERP systems, to creating digital twins of their production, and more.
If your organisation is already looking at these kinds of projects, well done. But if downstream visibility is your only focus, you're only doing half the job.
Without upstream visibility, you run the risk of not getting the parts you need to build your product. How are you going to get your cameras into the hands of your customers if you can't build them in the first place? This is why upstream visibility is just as crucial as downstream visibility.
Upstream – Just around the Riverbend
So how do you get upstream visibility? A supply chain risk management programme is a crucial first step. If you're not monitoring your suppliers (not to mention your supply paths, your own sites and your second and third tier suppliers too) for events that are going to impact them, then you have virtually no upstream visibility.
Here's where you should start:
• In procurement: Your procurement department owns the relationship with suppliers. The department needs to have access to data allowing for all the necessary insight into any type of risk affecting your supply chain, both upstream and downstream.
• In your supplier sub-tiers: According to the Business Continuity Institute, most supply chain disruptions occur below tier one, where visibility can be even harder. You need visibility into not just your tier-one suppliers, but of all your sub-tiers. This is where good tier-one supplier relationships are key.
• With your major logistics hubs: What major logistics hubs are your supplies and your products going through? Do any of these areas represent bottlenecks? And are you aware of events there that might impact your supply paths? If not, you're not going to be able to effectively mitigate threats.
• Your own warehouses and distribution centres: You need to monitor your own sites as much as you need to monitor your suppliers. Creating good communication lines and relationships with internal stakeholders is going to help here. The people on the ground will know best if issues are on the horizon, and then you can collectively work to implement actions and processes to prevent, or at least mitigate, them.
The supply chain visibility conversation is an important one to have in any organisation that has a supply chain. But if you're focused on just downstream visibility, you're missing half of the equation. And this could ultimately be the difference between success and failure.
Myth = Busted!
Find out more about upstream and downstream visibility, as well as Supply Chain Risk Management software, with Big Ideas Summit sponsor, riskmethods, here.
Want to get your wheels turning towards a supply chain career one could only dream of? Then don't miss our upcoming Career Boot Camp with IBM – a free 5-part podcast series with some of the very best of the best. Check it out here: https://www.procurious.com/career-boot-camp-2019