In supply chain and procurement, what has changed since COVID-19? Find out what 4 influencers think here.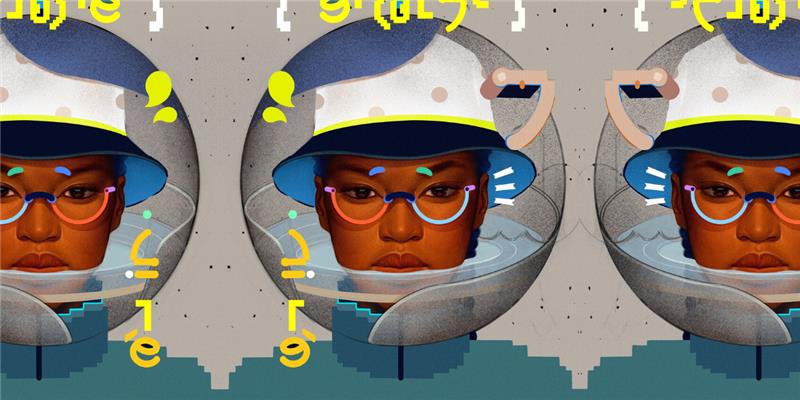 ---
In every industry, there's a few powerful individuals who drive the conversation. These fortunate few are the ones that propel industries forward; they are the ones who decide what's trending, what's next and what our future might look like. They're influencers, and within the procurement professional, we're blessed with many whom we all aspire to.
And this year, with COVID ravaging our supply chains (and not to mention lives) as we know them, we've needed industry leaders and influencers more than ever to help guide us through and tell us what's next. So that's why, recently, we sought out the opinions of 30 of procurement's top influencers. They shared some of their most profound and intriguing insights into what the COVID experience has been like for them, what they've learnt and what they expect to see in the future.
Here's what they told us:
Inspiring supply chain stories
There's no doubt that the past few months have been challenging for procurement professionals worldwide, with many stories of interrupted supply chains, logistics issues and much more. Yet in among the mayhem has been some truly inspiring stories. Here at Procurious, almost daily, we heard of businesses, teams and people that were going above and beyond to help.
This was something that our influencers noticed, too. One thing that caught the attention of Supply Chain Queen Sheri R. Hinish is the incredible generosity of suppliers. She explains:
'I was particularly impressed by Under Armour's (clothing brand) sister company, Sagamore Spirits. They provided thousands of units of hand sanitizer for local businesses, communities, and residents.'
Indeed, there were hundreds of suppliers who, seemingly overnight, transformed their production from items such as high fashion to scrubs. But for Kelly Barner, Managing Director of Buyer's Meeting Point, the inspiration came not from suppliers, but from the extraordinary efforts of procurement professionals who previously may not have been noticed:
'Businesses everywhere are sorting out tough problems. But behind those problems are armies of unlikely characters self-organising to make things happen.'
'Business leaders should pay attention and notice who runs toward the fire. It might not be who they expected.'
Learning from COVID-19
One quick Google search will reveal hundreds, if not thousands, of articles dedicated to what the supply chain profession should learn from the coronavirus pandemic. There's been discussions of everything from the need to move manufacturing from China to Mexico, to better managing cash, dialling down just-in-time operations and everything in between.
Dr. Marcell Vollmer, Chief Innovation Officer at Celonis, a process mining software company, believes that the pandemic has been a reminder of what we all already knew, but may yet to have embraced:
'The number one lesson I think we all need to learn from COVID is to prepare and leverage technology to get full transparency and control over your end to end processes.'
'We all need to be using technology to prepare ourselves for unforeseeable events as much as possible.'
Marcell's learning here is sound – for years, we've all known that Industry 4.0 is coming, yet COVID may have accelerated its onset.
For another influencer, Diego De la Garza, Senior Director of Global Services at Corcentric, the COVID learnings were about the way we worked. Specifically, Diego thinks that the pandemic has made us more productive:
'Working from home, it has impacted productivity, for the better. My team has been able to dedicate more time to critical tasks, while at the same time balancing work with family.'
'Still, it's remained ultimately very possible for everyone to collaborate and perform efficiently.'
Aspirations for procurement post-COVID
For seemingly as long as the procurement profession has existed, many of us have wanted more and better. We've wanted to be strategic, to have a voice and influence, and to finally add the value we know we're capable of delivering.
Will the pandemic represent the ultimate opportunity for us to do so?
Sheri R. Hinish, Supply Chain Queen, thinks the answer is a big, fat resounding yes:
'Supply chain has never had as big a seat as the table as they do right now.'
'My hope is that we embrace a paradigm shift from "lowest price" to shared value and responsibility. Everyone now sees that supply chains are the conduit that power the world.'
The performance of procurement throughout the crisis
It may be true that we've never had as big a seat at the table as we do now. But how have we actually been using that seat. Kelly Barner, Managing Director of Buyer's Meeting Point and one of the world's most influential supply chain professionals, believes that procurement has done a great job:
'Procurement professionals have done an exceptional job of keeping the lights on, despite periods of great uncertainty and concern.'
'Whether we were locating replacement suppliers with little to no notice, or identifying new suppliers so our operation could switch from clothing to PPE, we have been getting the job done.'
Do you think procurement has done a great job throughout the pandemic? Do you think a lot will change after the pandemic is over? Let us know in the comments below.
For more game-changing insights and inspiring stories from key players themselves, check out our COVID-19 Gamechangers whitepaper.