Australia's new modern slavery bill is a welcome development in the fight to end slavery worldwide. But is the proposed legislation up to standard?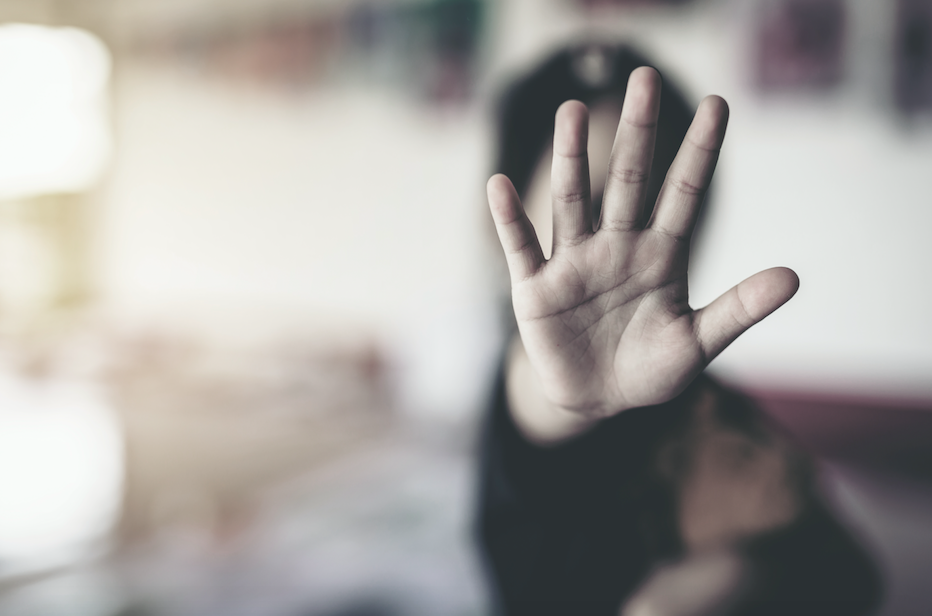 In April 2016 the UK passed  new legislation, the first of its kind, making it compulsory for all businesses with a turnover of over £36 million to prove they have taken steps to remove slave and child labour from their supply chains.
Legislation like this, which also exists in France the Netherlands and the US,  forces big organisations to fully audit their supply chains and has consequently put pressure on smaller businesses to eradicate the practice too.
This week, Australia announced it would be following suit, proposing a Modern Slavery Bill, which uses the UK's act as a model.
The bill, introduced by Assistant Minister for Home Affairs Alex Hawke, "seeks to stamp out the sale of any product in Australia that involves non-voluntary labor" and will require Australia's organisations with an annual consolidated revenue of more than $100m (around 3000 businesses) to publish annual statements on the efforts they are making  to tackle modern slavery in their supply chains. These statements will have to be signed off at board level and published within six months of the publication of their annual reports."
The Department of Home Affairs will also start publishing an annual statement on possible modern slavery risks in commonwealth procurement.
The proposed bill follows the Federal Government's announcement in May that $3.6 million would be provided to the Department of Home Affairs for a new Anti-Slavery Business Engagement Unit to manage Modern Slavery Reporting Requirements by large businesses.
Part of this task will be overseeing a publicly accessible central repository of businesses' Modern Slavery Statements, as well as providing support and advice to businesses on modern slavery risks.
The announcement was well received by anti-slavery charity walk Free Foundation. "The Australian Government's commitment to support an Australian Modern Slavery Act with a new, well-funded unit is clear progress towards the Act's effective implementation" said Jenn Morris,  Chief Executive.
Is the proposed modern slavery bill up to scratch?
Australia's proposed Modern Slavery Bill has sparked some controversy amongst charities and human rights campaigners for a number of reasons.
The bill proposes that only businesses with a revenue of over $100m must audit their supply chains. The Law Council has argued that the revenue threshold should be much lower – no higher than $60m to demand compliance from more organisations
The bill doesn't demand that there will be a public list of who must report. Without this information, if companies fail to act, this fact will remain hidden
The bill does not propose any penalties for organisations that fail to report their findings or report incorrect or misleading information on the steps they have taken to combat modern slavery. Clare O'Neil, the shadow minister for justice said "we shouldn't be leaving it to business to police themselves on slavery"
The government have not established an anti-slavery commissioner to enforce the legislation nor vowed to provide access to a national redress scheme for victims of modern slavery
Keren Adams, director of legal advocacy at the Human Rights Law Centre, said "It's absolutely the right step for the government to be introducing legislation to help flush out abuse, but today's bill is missing some vital ingredients that would make it effective in doing so."
Modern slavery: know the signs
Procurement and supply chain professionals are uniquely positioned to identify and tackle modern slavery in their supply chains. But you need to know the signs…
Firstly, it's important to understand and look for the red flags, which might be extremely subtle. The likelihood of modern slavery is increased in conflict zones and unregulated sectors, particularly if the jobs are low-income and do not require education or specific skills. Migrant workers, women and children are among the most vulnerable.
Circumstances when passports or identification documents have been removed, excessive recruitment fees are subjected upon migrant workers or subcontractors further outsource work without prior consent are all indicators of exploitation.
Encountering one of these situations may not in and of itself amount to modern slavery but your organisation mustn't assess anything  in isolation. It's important to look for the series of signals in order to  decipher whether they paint a clear picture of modern slavery.
"Procurement teams are on the frontline," Fiona David, former Executive Director Global Research  – Walk Free Foundation asserts. "They manage supplier relationships, they understand the business, the risks and the regions in which they operate. The indicators of modern slavery, being a grievous crime, is actually quite easy to identify, when you know what you are looking for."
But advocacy groups and investigative reporters mustn't be the sole figures doing the digging to reveal incidents of modern slavery.
"CSR and Procurement teams should work together across the sectors on these issues, as addressing modern slavery is a "pre-competitive" issue.  Companies can't compete on sub-standard ethical and criminal practices."
Have a listen to our recent webinar on modern slavery, Procurement Unchained. 
---
Jaguar Land Rover (JLR) warns of mega Brexit costs 
JLR has become the latest firm to warn of the costs of losing frictionless trade between the UK and EU.
JLR said more than 40% of parts going into cars built in the UK were imported from Europe and it spent £5.37bn with EU suppliers in 2017-18.
"A bad Brexit deal would cost Jaguar Land Rover more than £1.2bn profit each year. As a result, we would have to drastically adjust our spending profile; we have spent around £50bn in the UK in the past five years – with plans for a further £80bn more in the next five. This would be in jeopardy should we be faced with the wrong outcome" said Ralf Speth, CEO of JLR.
Read more on Supply Management  
Donald Trump imposes first tariffs on China
Punishing American tariffs on Chinese imports took effect early on Friday, marking the start of President Donald Trump's trade war with the largest US trading partner and intensifying the anxieties of global industry.
The arrival of the long-threatened tariffs marked the failure of months of dialogue between the world's two largest economies
An industrial survey confirmed that companies were white-knuckling their way through Trump's intensifying, multi-front trade assault.
Read more on the Telegraph
Grenfell: Inspectors label procurement a 'fundamental problem'
A leading industry certification and inspection body has labelled the procurement process a "fundamental problem" that has led companies to become "complicit in poor outcomes".
Speaking yesterday at a select committee hearing on Dame Hackitt's review of Building Regulations, British Board of Agrément chief executive Claire Curtis-Thomas said the procurement process for main contractors represented a "real problem".
In Dame Hackitt's post-Grenfell review of Building Regulations, it was suggested the industry should take the lead and decide for itself how to improve building quality and standards.
Read more on Procurious