Last week was National Apprenticeship Week in the UK. The National Apprenticeship Service uses the week to raise awareness of the fantastic benefits apprenticeships can offer to business, employees and the wider economy.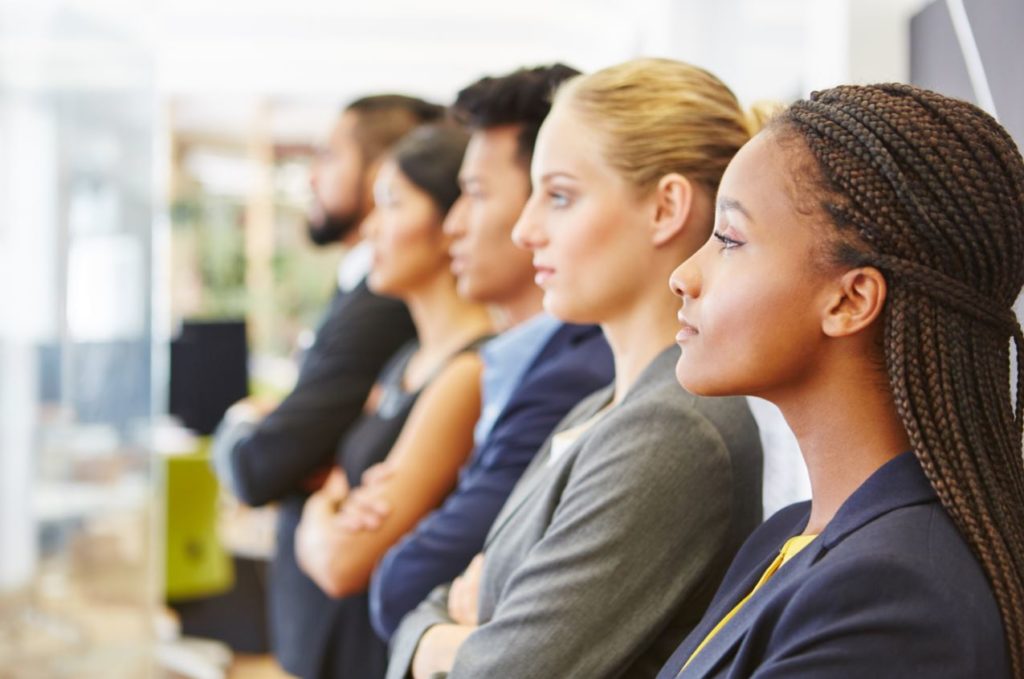 It's great to see UK businesses embracing National Apprenticeship week. Despite the popularity of apprenticeships waning in recent years, the National Apprenticeship Service (NAS) are committed to providing opportunities and relevant training for businesses and employees. The most obvious positive is that more jobs are created for those who wish to have training and gain skills and experience within different industries.
The UK isn't the only place to be positively addressing employment issues this week as New Zealand celebrated an end to zero-hour contracts.
On the flip side, it was revealed that Nigeria have the onerous task of needing to find 40-50 million new jobs to cater to their growing economy.
National Apprenticeship Week
Apprenticeships can provide so many opportunities to different stakeholders including work opportunities and training to employees and employers. National Apprenticeship Week seeks to change the common misconceptions about apprenticeships consisting of low-skilled and badly paid roles and being non-advantageous to employers. The reality is quite the opposite with 1,500  different jobs available across 170 industries.
Unfortunately, many companies don't realise all of the advantages they can reap from implementing an apprenticeship scheme. For example, as of April 2016, businesses will not have to pay National Insurance for apprentices under 25 years of age.
Whilst many businesses, including CIPS, already have schemes in place, National Apprenticeship Week raises awareness to those that don't and organisations like the NAS can help to put these in place and expand existing schemes.
The UK Government have committed to improving the apprenticeship system by creating three million new apprenticeships by 2020. The UK, and other nations, should be taking a leaf out of Germany's book, where apprenticeships are integral to the education system.
Germany has implemented a dual system whereby apprenticeships combine theoretical training with hand-on practical experience in the workplace funded by employers. They also have a highly effective assessment process for candidate selection.
It would be fantastic to see the UK succeed in emulating Germany's apprenticeship system. National Apprenticeship Week seems like a good place to start.
Zero Hour Contracts in New Zealand
Zero-hour contracts have sparked controversy in recent years and many have campaigned to put an end to them. Those against the contracts claim that they are unfair, exploitative, and only benefit an employer, who can avoid paying for things like annual leave and leave and sick days.
Some, however, would attest to the benefits of the zero-hour contract, arguing that it allows flexibility and minimum commitment. They can certainly come in use to those solely seeking part time work, such as students who might benefit from having weeks at a time with no work hours.
New Zealand has clamped down on the contracts this week as their parliament unanimously voted to abolish them. Having initially sought to only moderate the contracts, the country have now officially banned them altogether.
The Unite trade union, which has named and shamed fast food employers as users of zero-hour contracts, has strongly welcomed the move having campaigned for this result since 2003.
It will now be obligatory for all employers in New Zealand to contract employees with at least some guaranteed hours.
Nigerian Job Shortage
This week, the World Bank released a report which states Nigeria needs to create between 40 and 50 million jobs to sustain their rapidly growing population.
The report, which explains how only a tiny proportion of the country's population is currently benefiting from high growth emphasised the importance of implementing more relevant technical and vocational education and training.  As ever, it is the women who are most affected by job shortages as there few job options for them.  
It will also be crucial to raise the productivity of agriculture by increasing access to markets, inputs, credit, and technology.
At the moment, a North-South divide is emerging because the northern regions have more difficulty accessing education and employment.
Kathleen Beegle, world bank lead economist said "Nigeria is facing a real challenge when it comes to creating enough good jobs for the many new entrants to the job market."
We've been keeping up to date with all of the procurement news this week. Here's what has been going on…
Supply Chain Salaries in UAE
According to a report by recruiter Morgan McKinley

,

s

upply chain professionals are likely to see salaries rise by 4 to 6 per cent in 2016.

This is due to increased investment in manufacturing capability in the Gulf region and, with it, the rising prominence of the region's supply chain professionals.

In the UAE and Saudi Arabia, for example, warehouse and distribution managers are in particularly high demand, as there has been strong growth in manufacturing and distribution.

According to the report, the outlook for salaries beyond mid-2016 is heavily dependent on oil prices.
Read More at Supply Management
Wildlife Trading
Some 40 companies across shipping, airline and transport industries – members of the

United for Wildlife Transport Taskforce

– signed an agreement at Buckingham Palace on Tuesday which aims to block transportation routes for the illegal wildlife trade.

The move could mark a significant milestone in preventing the illegal wildlife trading industry, which according to United For Wildlife is valued at up to $20 billion per year.

The initiative also has the backing of key global lobbies such as the WWF.

Prince William, who is backing the initiative, said "We have faced up to the fact that if current trends continue the last wild African elephants and rhinos will be killed before my daughter Charlotte's 25th birthday."
Read More at Supply Management
UPS Alternative Fuel Investment
UPS

has announced plans to build an additional 12

compressed natural gas

(CNG) fueling stations and add 380 new CNG tractors to its growing alternative fuel and advanced technology fleet.

The company is working to meet its goal of logging one billion miles with its alternative fuel and advanced technology fleet by the end of 2017.

They plan to use a Rolling Laboratory approach to determine the right alternative fuel solutions to meet the unique needs of route-specific driving environments.

UPS was one of the initial 13 leading companies to take the Obama Administration's American Business Act on Climate Pledge, committing to reduce greenhouse gas emission intensity 20 percent by 2020.
Read more at Supply Chain 247
Why Food Procurement Can Help Climate Change
Estimates suggest that food and drink production and distribution contributes

20 per cent of UK carbon emissions

every year and is the leading cause of deforestation, land use change and biodiversity loss.

It also accounts for 70 per cent of all human water use and is a major source of water pollution

The UK Government recognises that procurement can have a considerable impact on the environment. As a result it has introduced the Government Buying Standards.

The standards include a set of minimum mandatory standards for inclusion in tenders and contract performance conditions, and apply to all aspects of Government procurement, which of course includes food and catering services.
Read more at Public Health Matters