To what extent is your organisation using technology to improve the performance of procurement?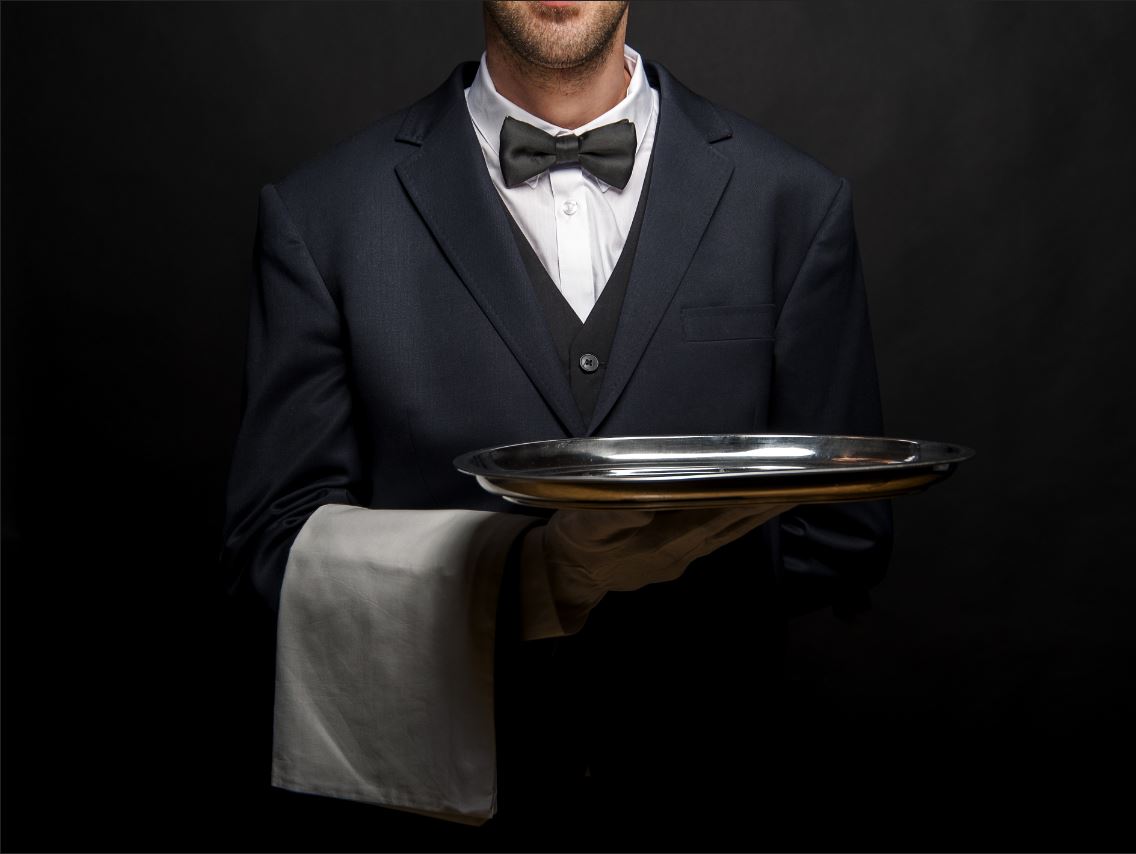 Procurement's adoption of technology has been surging in recent years, and it's showing no signs of slowing down.
But what is the best way to transform the processes and performance of your Procurement organisation, while facing up to the need to restrict budgets and generally tighten up on spending?
Next week, Procurement professionals from all over Europe will gather in Amsterdam at ProcureCon IT Europe to discuss exactly that, as well as a host of other transformational topics.
In advance of the event, we asked 100 IT Procurement executives from some of the world's largest organisations what they are doing to drive performance using technology. Here's a preview of the results.
Procurement on Cloud 9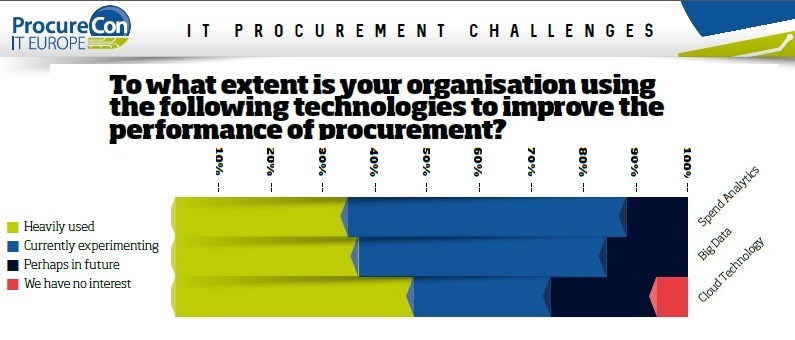 Technology is serving up Procurement teams with a wealth of tools with which to enhance their ability to add value to their business.  From social media to the cloud, automation and the Internet of Things, the list is growing ever longer.
Our research identified the cloud as one of the biggest areas of adoption today. Almost half of surveyed procurement organisations are already heavily invested, and a further 30 per cent are currently experimenting.
However, Procurement organisations will have to learn on their feet to get the most out of this new technology. Poorly implemented systems can end up being little more than expensive white elephants.
In addition, procurement professionals need to evaluate how to best implement transformational systems and processes, while reducing costs. One solution is to avoid hiring permanent new staff with the requisite skills, but instead to find strategic external technology partners who can manage the supply chain cloud on their behalf.
Adapting to these kinds of tectonic shifts in the procurement landscape is done best by the nimble. And to the victor will go the spoils.
The Future's Bright, The Future's Digital
Cloud technology is just one element of the digital transformation of procurement. Another important area of investment and focus for procurement teams is harnessing the power of big data.
More than 35 per cent of respondents to our survey are already heavily invested in big data, and more than half are currently experimenting. Going hand-in-hand with big data is spend analytics, another huge investment area for procurement organisations according to our research.
However, big data means different things to different people. Procurement's approach needs to be moderated by a focus on desired outcomes.
Without a set of clear objectives, the insights offered by analytics will be limited and difficult to put into action. Once you have decided your goal, you'll be better placed to select the ranges of data which are most appropriate.
Join Us at ProcureCon IT
ProcureCon IT is all about finding practical solutions to the challenges which IT procurement pros face on a daily basis. It's the only truly peer-led conference of its kind in Europe.
Not only will you meet hundreds of people who are successfully taking their IT procurement technology strategy to the next level, but it's also a superb opportunity to meet with some of the most innovative solution providers in the market place today.
To get industry-leading insight on the issues mentioned here, as well as lots more, join us on the 5th and 6th of December at the Mövenpick Hotel Amsterdam for ProcureCon IT.
Take a look at the full event agenda and download the research on procurement technology here.