This pup is taking control of their procurement career by listening (for FREE!) to our Gen NEXT podcast series. Why don't you join us…?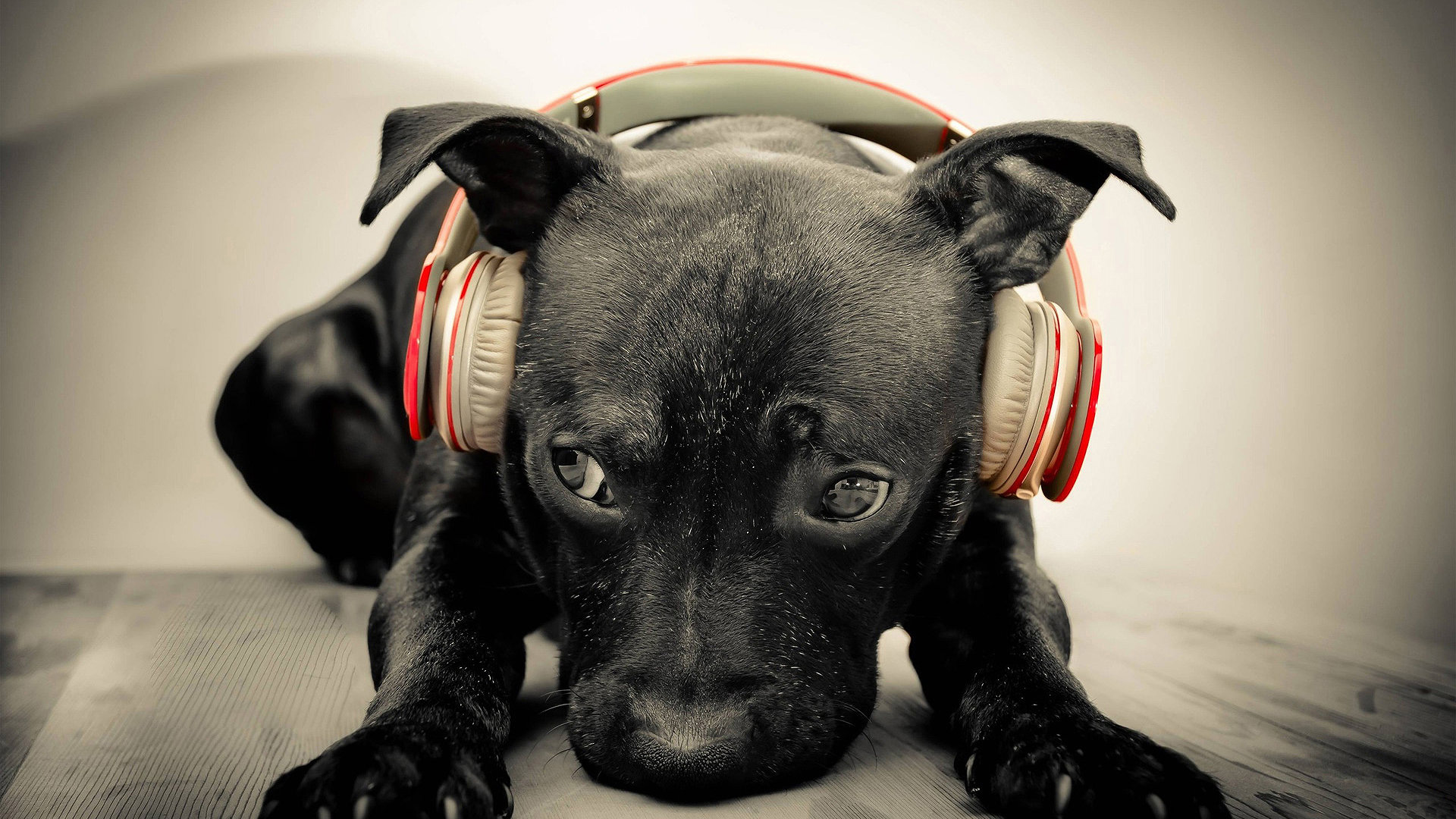 The Procurement Gen NEXT podcast series, sponsored by Telstra, begins on the 11th December. Sign up to Procurious (It's FREE!) to access the full series. 
The new generation of procurement professionals want to  overcome career hurdles, tap into power of professional networks and leverage social media to supercharge their careers.
But that's easier said than done, particularly without the guaranteed support of procurement bosses or sufficient funding for training.
Evidence of a divide has emerged between procurement professionals who are proactively seizing control of their career management, and others who are waiting for a promotion or big break that may never come. At Procurious, we've labelled the proactive group "Procurement's Gen NEXT".
At Procurious, we believe taking control of your career starts with eLearning. And what better place to start than our new five-part podcast series, sponsored by Telstra.
Listen to a sample podcast now
Listen to Shaun Hughes, Chief Procurement Officer, Telstra talk in Day One of our podcast series:
Day One: Understand Your Stakeholders

On day one of our podcast series we speak to Shaun Hughes, Chief Procurement Officer, Telstra on change management and the evolving skill-sets necessary for a procurement pro to make a difference in their role.
Shaun describes how he encourages procurement professionals (and leaders) to become indispensable, how the function should measure success and how to manage business stakeholders who are reluctant to work with procurement.
Day Two : Cut The Fluff

Michelle Redfern and Div Pilay founded Culturally Diverse Women, a social enterprise, which addresses the underrepresentation of culturally diverse women in senior leadership positions in Australia.
On day two of our podcast series they discuss why they are so passionate about inclusion, what organisations should be doing to ensure they have a diverse, and highly engaged, workforce and why every inclusion strategy needs a push and pull approach!
Day Three: Nailing Your Cognitive Strategy

Alice Sidhu, Partner, Digital & Cognitive Business Transformation, IBM will guide you through nailing your cognitive strategy on day three of the Gen NEXT podcast series.
She explains why procurement professionals should know and care about cognitive process automation,  how the function can bring value by helping the wider business understand its impacts and discusses whether automation really is the "job-killer" people fear it to be.
Day Four: Innovate Or Perish

Peter Nash, Former National Chairman, KPMS Australia believes organisations must innovate or perish in today's world.
He discusses the ways CPOs can assist their CEOs in addressing their blind spots, what's keeping CEOs awake at night and how procurement pros can ensure they are respected in their organisations.
Day Five: From Data Rich To Information Rich

On the fifth and final day of the Gen NEXT podcast series we talk to Enrico Rizzon, VP and Partner, A.T. Kearney who addresses how advanced analytics are impacting procurement's value proposition.
Enrico outlines how the organisation's perspective of procurement is changing, how CPOs can meet the expectations of their CEO and why procurement needs to speak the language of the business, and not the language of procurement.
How does it work?
The Gen NEXT podcast series will run for one working week with a daily podcast released on Procurious from 11th December.  You can access each new podcast, featuring tips, insights and guidance from the best in the business, via our eLearning area.
How do I access the Gen NEXT podcast series?
If you're already a member of Procurious sit tight until the 11th December. The podcasts will be published in our eLearning area throughout this week.
Not yet a member of Procurious? All you need to do is register (it's FREE!) here and you're good to go!
And, to make things even easier, we'll be sure to deliver each podcast straight to your doorstep (that is, straight to your email inbox!) as they become available so you won't miss out on a thing!
When is it?
Starting on the 11th December, the GenNEXT podcast series will run for five days.  When the series is complete, all five podcasts will still be available via the Procurious learning area, FREE of charge for our members.
Is it really free?
Yes! Sign up to become a member of Procurious, and you'll gain access to all of the podcast content, as well as all of the other resources on Procurious including featured classes, e-learning videos, thousands of procurement news articles, a curated news feed and a global events calendar.
Are the podcasts available to everyone?
Anyone and everyone is welcome to listen to the GenNEXT podcast series and it's totally, 100 per cent free to do so- simply sign up to Procurious. 
The Procurement Gen NEXT podcast series, sponsored by Telstra, begins on the 11th December. Sign up to Procurious (It's FREE!) to access the full series. 
Request your copy of the Gen NEXT Report
The Gen NEXT report, exclusively available to Procurious members, is packed with data, insights, recommendations, and links to over 20+ Procurious articles that further explore many of the findings that are raised in the report. Email us to request your copy.